Brewers want Obama's beer recipe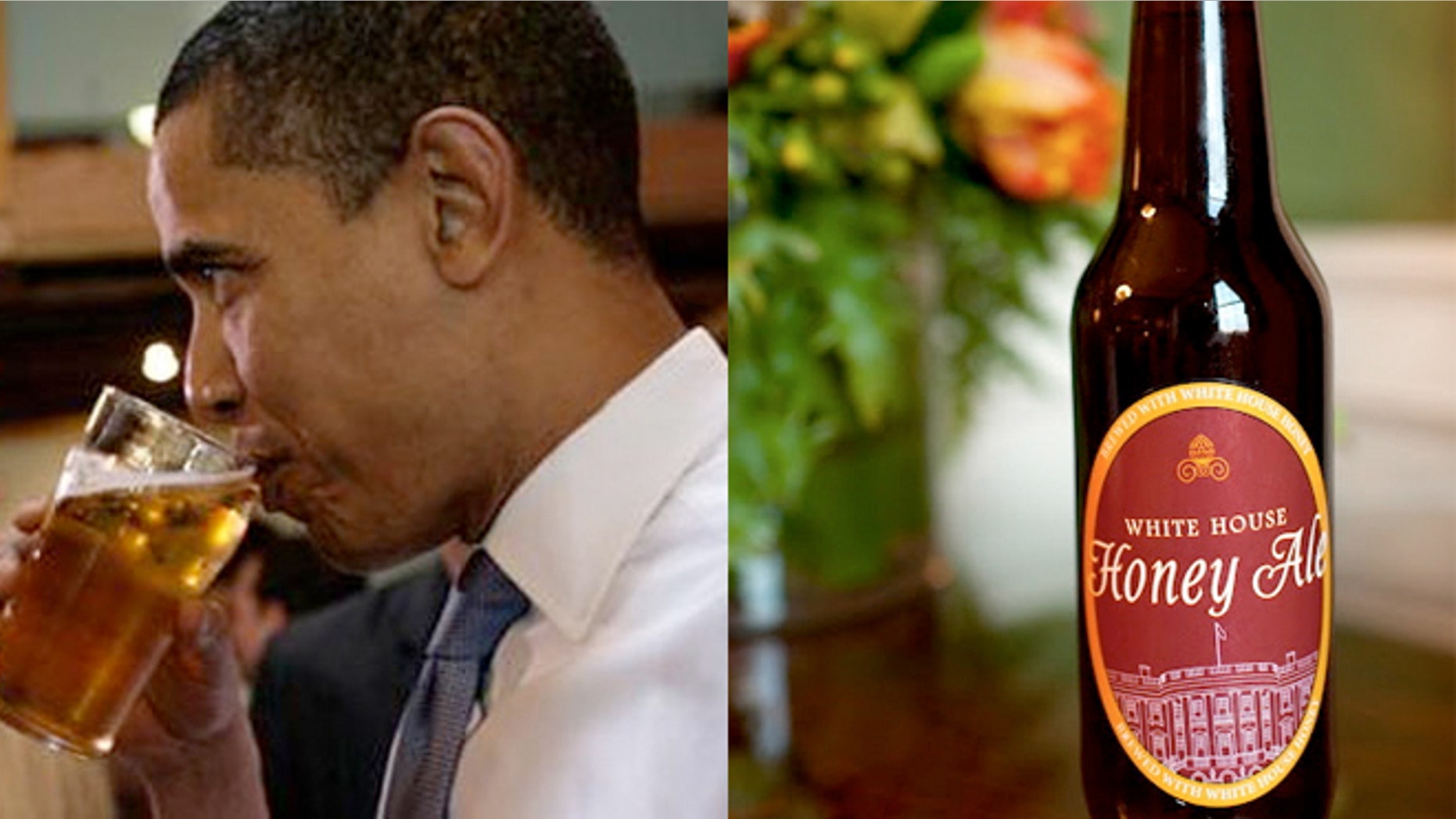 The people want to know what's in the brew.  The latest document requested of the White House isn't about the economy or national security.  It's about beer recipes.
The White House has made no secret that it churns out brews that include Honey Porter and Honey Blonde Ale, made with the honey from Michelle Obama's White House garden and equipment the Obamas bought with their own money. But ever since President Obama last week admitted he was traveling with a stash of White House-brewed beer on his campaign bus, beer enthusiasts want to know how it's made.
Individuals calling themselves "homebrewers across America" filed a petition on the White House website demanding that the Obama administration cough up the recipe for the special suds.
"In keeping with the brewing traditions of the founding fathers, homebrewers across America call on the Obama Administration to release the recipe for the White House home brew so that it may be enjoyed by all," the petition reads.
One user on the social media website Reddit took the more formal move of submitting a Freedom Of Information Act request for the White House brews.
"Disclosure of the requested information to me is in the public interest because it is likely to contribute significantly to public understanding of the operations or activities of the government and is not primarily in my commercial interest," read the request.
It continued with this kicker: "Also, if you could send me a copy autographed by the president, you'd be the coolest FOIA officer in the federal government, and who could resist that title?"
It's unclear if that bit of humor or the very nature of the request would put the FOIA on the top of the pile at the Office of Administration.  But by the looks of things, petition may never yield a head.  The administration will not formally respond unless the petition garners at least 25,000 signatures within one month. As of last count, the petition had just over 2,000 signatures.