'Border wall' blow-up: California bar erects inflatable wall on Cinco de Mayo, feels backlash on Yelp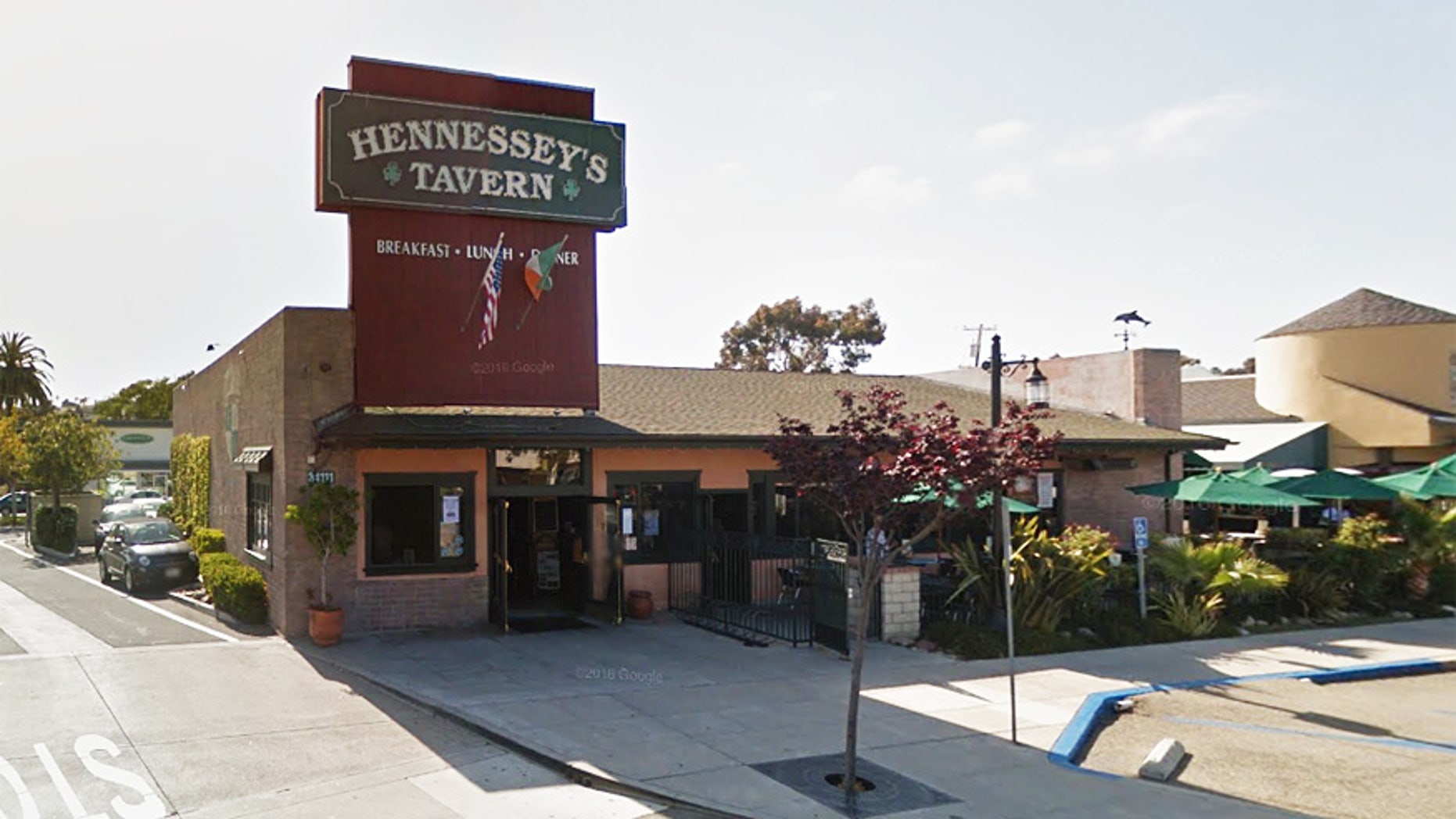 Hennessey's Tavern in Dana Point, Calif. offended a slew of customers by erecting an inflatable wall as part of its Cinco de Mayo celebrations.
They also offered "green card" coupons, each worth one free drink, to any patrons who managed to scale it.
Paul Hennessey, the owner of Hennessey's Tavern, has since told the Los Angeles Times that it was never his intention to anger his customers by inflating the large wall next to his establishment, but rather to encourage discussion about President Trump's plans for a border wall.
CHEF JOSE ANDREAS URGES TRUMP TO RESPECT IMMIGRANTS IN RAP SONG
The "green cards" Hennessey's handed out — which were designed to mimic the appearance of a United States Permanent Resident Card — were also supposedly part of his social commentary.
"It was our way of protesting the fact that Trump wants to spend billions of dollars to build a wall that is pretty useless," Hennessey told the L.A. Times. "I guess the way it was presented, some people took it a different way."
Some of Hennessey's critics aren't buying his explanation, and scores of them have taken to the restaurant's Yelp page to voice their feelings.
"This was a horrible idea and disrespectful to everyone," wrote Marcy R. of Tustin, Calif., in her one-star review. "Find another place to spend your $$$."
"Using a Mexican holiday to promote racism against Latinx people and make money off of your racism?? I will never come here and I will tell everyone that this establishment is racist," wrote Jacky O. of Santa Ana, Calif. "You've made an [sic] huge mistake going through with this event," she added.
A day after the event, Hennessey posted a message on his tavern's Facebook page addressing the controversy — but, as some of his critics have pointed out, he still hasn't apologized.
FOLLOW US ON FACEBOOK FOR MORE FOX LIFESTYLE NEWS
"I would like to thank everyone for your comments about our climbing wall," reads the message. "Our intentions were to create a dialogue and show how ridiculous that it is to spend tens of millions of dollars to build a wall and even infer that Mexico foot some or the entire bill and have their citizens build it.
"This event obviously struck a chord with many of you out there and you and a number of you did not understand our intent. I encourage all of you to take the time that you have spent posting on social media to spend an equal or greater amount of time writing your congressman or the President himself to express your concerns just as I have."
A representative for Hennessey's Tavern has not yet responded to Fox News' request for comment.