BlueApron, HelloFresh skeptical on study that reveals most delivery meal kit users walk away after 6 months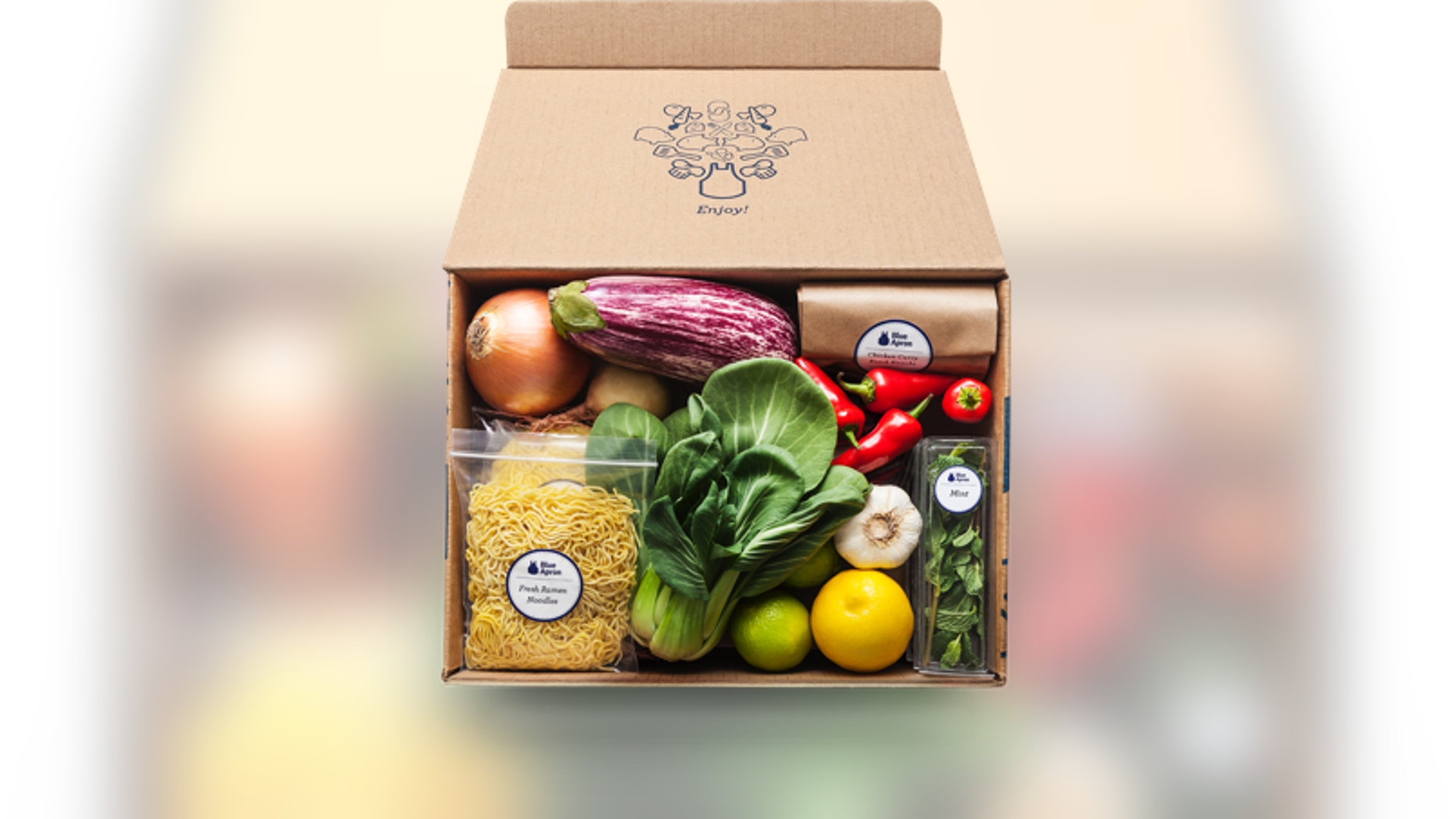 The pre-portioned meal kit delivery service is one of the fastest growing categories in the food industry.
According to a new report from data analytics company1010data, industry sales have grown over 500 percent in just two years, and it's estimated to bring in over $1.5 billion by the end of year.
Lured by coupons and discounted introductory offers, over two-thirds of customers who tried out meal-kit services during the past two years placed two or more orders, says the study which examined users of the nation's biggest meal kit services: Blue Apron, HelloFresh and Plated.
RELATED: Blue Apron's New Jersey facility struggling with reports of violence
But, says 1010data, there's a huge drop-off  in subsequent orders with a vast majority of all meal-kit delivery customers ceasing to use any service altogether after six months.
The drop-off is most stark with Blue Apron. That service-- which accounts for over 70 percent of the market and has more sales than competitors HelloFresh and Plated combined-- sees decreases on a weekly basis.
But the firm found Blue Apron is also holding the lead in loyal customers, while Plated has the best short-term customer retention rate. Forty percent of Plated consumers purchase again the first week after their initial order while about 36 percent of consumers purchase two weeks after their first order - a 10 percent week-over-week decrease in customers still ordering the service a week later.
Among Blue Apron customers, just a little over half order a second time in the following week. But after two weeks, Blue Apron's return customer rate drops and only about 42 percent of customers are still ordering.
At 24 weeks after a customer's first order, Blue Apron and Plated retention rates level out, and only about 10 percent of their customers are still ordering the service. So what's with the drop? Does the novelty of the service wear off after a few weeks? Are customers not willing to pay the full price for these convenient boxed meals?
But Natalie Seidman, SVP of data insights at 1010data, says the retention rate is just one indicator of these companies' success—and there's plenty of room for growth.
"The size of that market is huge," Seidman told FoxNews.com . "[These companies] are relatively new so as long as they keep feeding the funnel, they can continue to drive new customer acquisition."
Though they would not provide details on consumer numbers or service retention rates, representatives for Blue Apron and HelloFresh both disputed the numbers cited in the 1010data study and indicated the actual numbers are much higher than  reported. A representive for Plated was not immediately available for comment. 1010data stands by its study which sampled actual, anonymized data from sales nationwide.
This latest report on the meal kit industry follows a recent revelation of several incidents of  violence and severe code violations at Blue Apron packing plants were recently revealed.
The report detailed instances in which bomb threats were called into the northern-California packing plant. Other employees also came forward alleging that they were choked, punched, groped or even bitten on the job.