Blue Lives Matter call for Ben & Jerry's boycott amid escalating reports of police mistreatment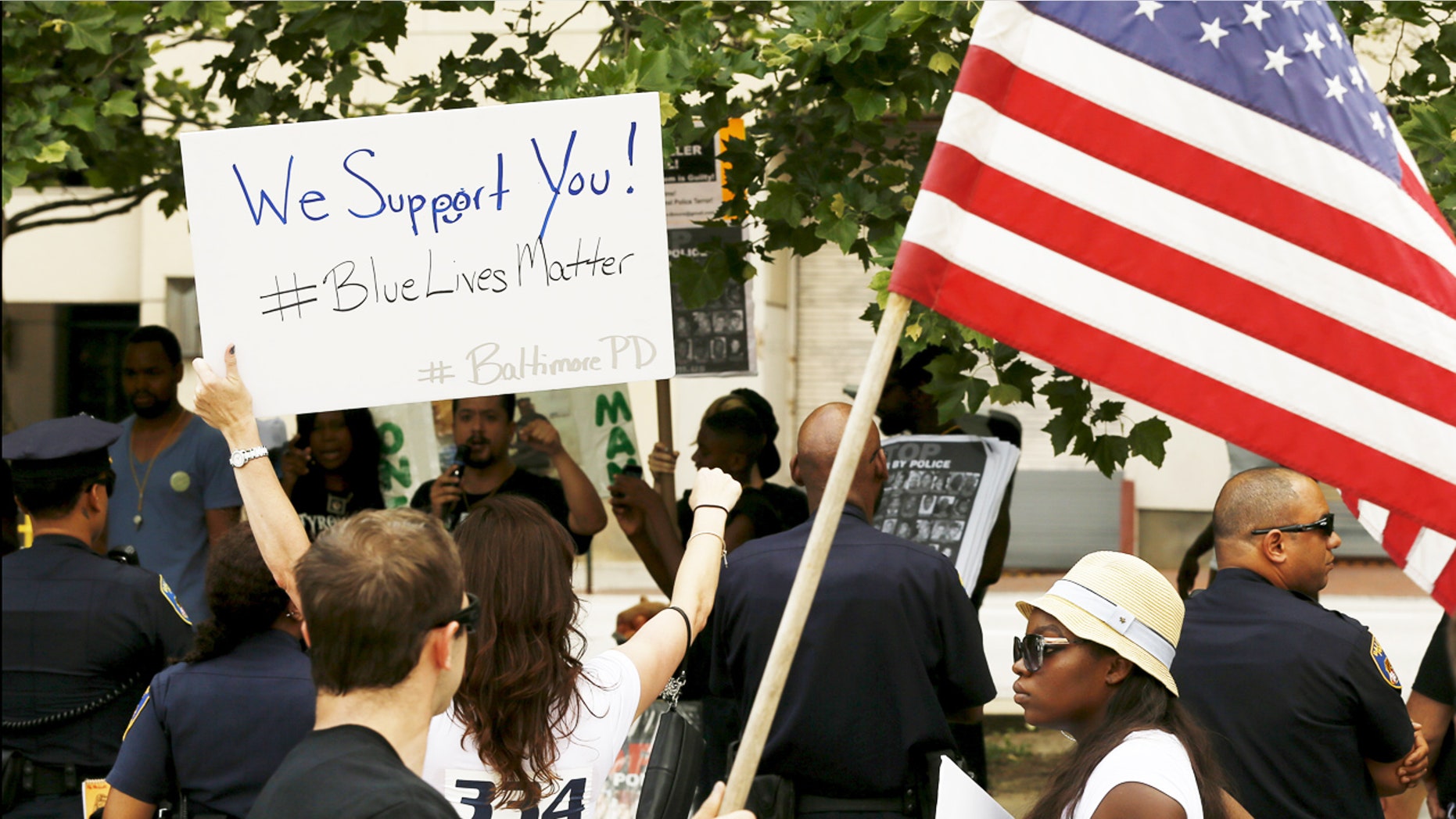 Viral videos of police shootings, organized protests and Black Lives Matter marches have inundated the social media sphere as tensions rise among law enforcement officials to enact change.
But many officers who have nothing to do with these conflicts have been dragged into the controversy—and it's affecting their ability not only to do their jobs but just lead a normal life, says pro-police organization Blue Lives Matter.
"Law enforcement officers have been subjected to insulting and disrespectful behavior while performing their duties such as traffic stops, arrests…but never before have we seen that treatment take place during everyday activities like meal breaks, picking up coffee or soft drinks or personal errands," Jackie Jones, a spokeswoman for Blue Lives Matter, told FoxNews.com.
"This has had not only a demoralizing effect on police but adds to their sense of danger because of cases where people have done foul things to their food or drinks."
From reports of being denied service at grocery stores, to being given tainted food, policemen and women say tensions have been escalating at food service companies.
RELATED: Kroger faces backlash after allegedly refusing to serve policewoman, supporters
Says Jones, "Across the nation fast food employees, convenience store clerks, wait staff and even managers have refused service or harassed uniformed officers simply because they serve and protect."
Just last week, Deputy Shane Cates, a police officer based in Houston posted on Facebook that a staff member at a barbecue joint blared N.W.A.'s "F--- Tha Police" while he enjoyed a meal at Going's Barbeque & Steak Co. in Crosby, Texas. When Cates complained to the store manager, he said he initially got a laugh and a no apology. On Friday, however, the owner of the restaurant Rigo Berto Ruiz, confirmed to the Houston Chronicle that the incident did occur and the dishwasher responsible for blaring the music had been fired.
Many of the reported incidents of anti-police behavior at food establishments have happened at mom-and-pop shops, but some have occurred at nationally-recognized businesses. On Oct. 10, the Blue Bow Foundation-- a support group for police officers-- joined Blue Lives Matter to publicly denounce Kroger grocery stores after a series of separate incidents in two states.
Now Blue Lives Matter is asking its supporters to take a stand against businesses that they say threaten or demean law enforcement officials.
Last week, Ben & Jerry's sent out a tweet proclaiming solidarity with the Black Lives Matter movement. Their message was accompanied by a lengthy post calling for an end to systemic and institutionalized racism.
While many applauded the Vermont-based creamery for taking a stand on a controversial issue, Blue Lives Matter has called for a boycott of Ben & Jerry's, calling Black Lives Matter a "racist, hate based organization."
Questioned about the boycott, a spokesperson for Ben & Jerry's said the company is comfortable with their original message and the reasons behind it.
"By standing up and saying that Black Lives Matter is not to say that those in the law enforcement community don't matter," the spokesman said, adding that Ben & Jerry's message supporting the Black Lives Matter  movement makes clear that the company "respects and values the commitment that those in law enforcement make."
Hundreds of Blue Lives Matter supporters have now vowed on Facebook to stop buying premium pints from the Vermont-based ice cream maker.
Company founders Ben Cohen and Jerry Greenfield have a history of of publicly supporting progressive causes. Ben & Jerry's has released ice cream flavors in support of marriage equality (I Dough, I Dough) and to raise awareness about climate change (Save Our Swirled). In January, Cohen and Greenfield threw their support behind Democratic presidential candidate Bernie Sanders with a limited-edition flavor called Bernie's Yearning.