Black Tap Joins Forces With IT'SUGAR for Most Outrageous Milkshake Yet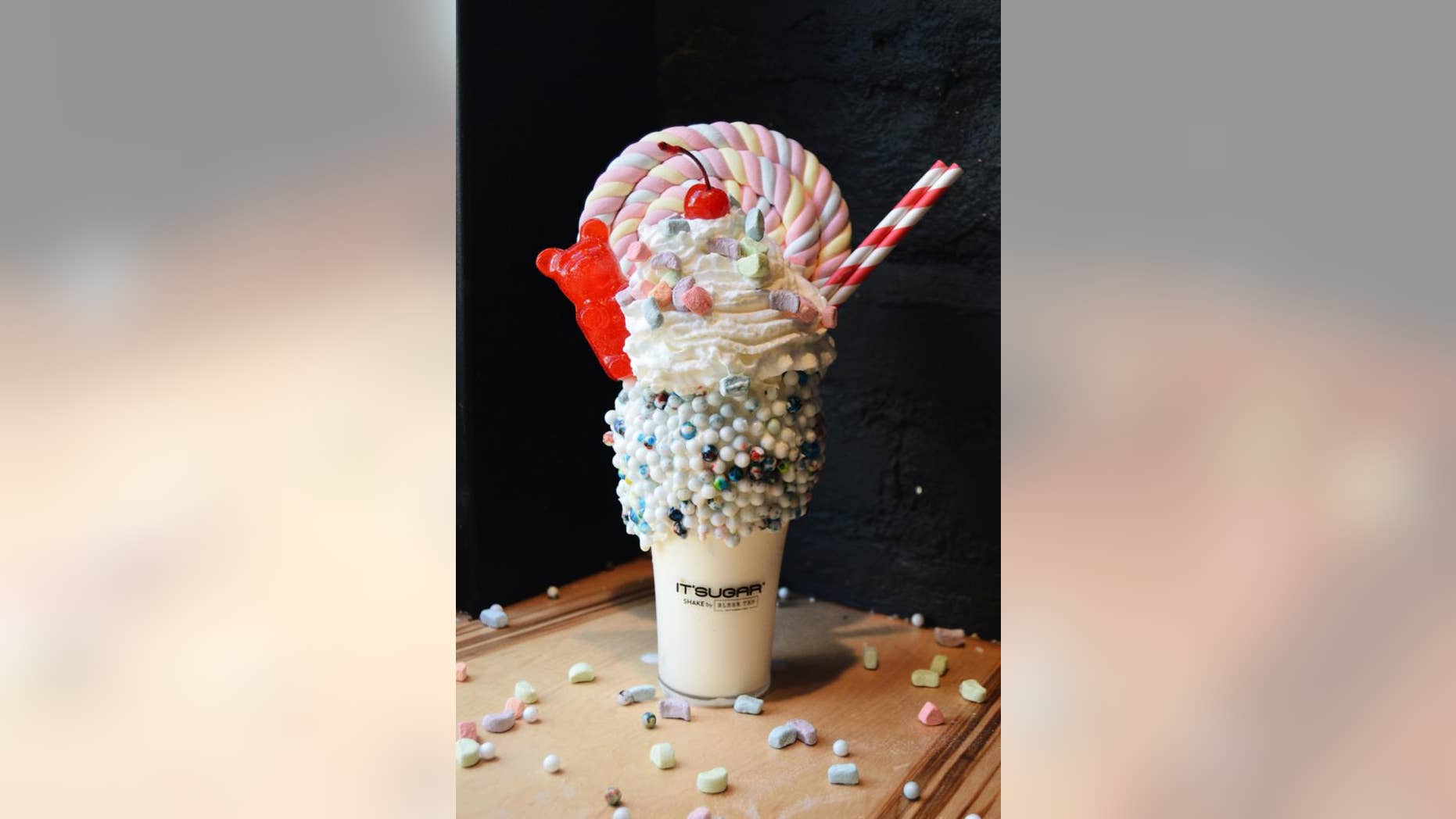 Have you ever walked into the candyland that is the official IT'SUGAR store? If so, you probably thought to yourself, "How amazing would it be take every treat here and transform it into one most epic dessert?"
Well, your sweet dreams are made of this:
New York City's Black Tap, known for their Instagram-famous towering milkshakes topped with neverending clouds of cotton candy, an entire slice of strawberry cheesecake, and even apple pie with a massive scoop of ice cream (just to name a few) is back at it again with yet another milkshake that would give your dentist a heart attack.
In celebration of the IT'SUGAR 10-year anniversary, Black Tap has a created the "IT'SUGAR XL GUMMY SHAKE" featuring a jumbo gummy bear on a stick, a large rainbow marshmallow pop, even more marshmallow pieces on top, a jawbreaker rim, whipped cream, and a syrupy sweet cherry on top. This drink premieres in Los Angeles on Saturday, August 13th at the IT'SUGAR Black Tap Santa Monica Pop-Up where Black Tap chef and owner Joe Isidori will be serving these limited-edition shakes for customers. In addition, the XL Gummy Shake will also be served for a limited time at Black Tap NYC locations from August 12–13.
Can't make it to L.A. or NYC? No problem. We were thirsty (and daring) enough to visit Black Tap for a lesson in assembling our own colossal cookie shake to help us beat the heat and give us a serious sugar high. (How's that for a one-two punch?)
See how it's done below: