Bill Gates hilariously clueless to what groceries cost on 'Ellen' show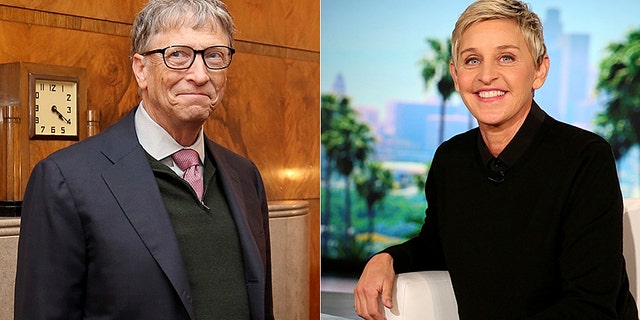 Microsoft founder, philanthropist and the second wealthiest person in the world Bill Gates certainly has many prestigious titles on his resume, but one thing he cannot claim to be is a savvy grocery shopper.
Appearing on "The Ellen DeGeneres Show" for the first time this week, the mogul completed a "Price is Right"-style challenge with the longtime talk show host, in which he was tasked with guessing the prices of five common grocery store staples to within a dollar.
SHOPPER TRYING TO PASS OFF VEAL AS FRUIT AT SELF CHECK-OUT LANDS IN JAIL
"We're going to test your knowledge of some everyday items that you get at the supermarket. When was the last time that you have been at a supermarket?" DeGeneres asked.
"A long time ago," Gates laughed.
Gates incorrectly guessed that a $1 box of Rice-a-Roni cost $5, and that a $19 container of Tide Pods was $10, and seemed endearingly surprised that the items weren't as expensive as he initially thought.
RYAN REYNOLDS JUST BOUGHT AVIATION GIN
DeGeneres and the studio audience then coached Gates through correctly guessing that a $3.78 dental floss was in the $4 range, a bag of Totino's Pizza Rolls cost not $20 but $8.98, and that TGI Friday's Spinach Artichoke Cheese Dip was not $10, but rather $3.66.
While the 62-year-old tycoon may not be the most informed companion for your next grocery run, he has long been committed to bettering the world with his $91.1 billion fortune. Gates and his wife Melinda intend to give the majority of their wealth to charity for various humanitarian causes, according to Business Insider and other reports.
FOLLOW US ON FACEBOOK FOR MORE FOX LIFESTYLE NEWS