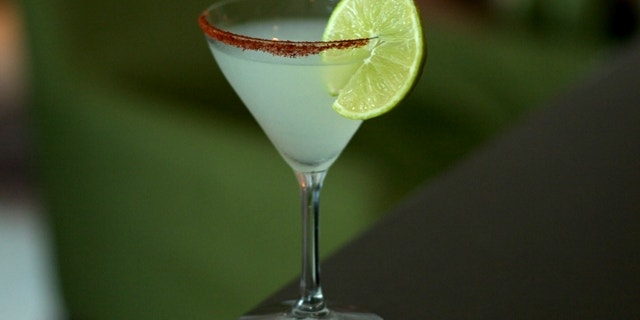 Winter is a harsh mistress. Brutal cold and winds wear down our resolve, while the piling snow threatens to break our spirit entirely.
Sure, this winter hasn't been quite as soul-crushing as many, but that doesn't make it any less vital to gird oneself against to frigid tentacles of the north wind.
Whether served hot or cold, winter drinks are insulation against winter's worst. They're heavier and more complex than warm weather cocktails, often forgoing the juices and club sodas that hearken to sunnier times. They have darker flavors – oak, cinnamon, apple, and honey, with citrus added to brighten and ward off scurvy in the lean times before spring.
Best of all, regional differences become far more obvious as bartenders focus on local products and flavors. Even in warmer climates, like Miami and Arizona, drinks take on more sophisticated and contemplative flavors as the mercury drops into comparatively frigid regions.
We went hunting to find out how bars across the country were approaching winter warmers and found some mighty creative ways of staying entertained while snowbound.
From coast to coast, these cocktails are exactly what Jack Frost demands when the north wind starts blowing.
The Yuzu Toddy: Click here for the recipe
Created by Derek Alexander, the head bartender at Chicgo's popular Longman and Eagle, it takes smoky-sweet bourbon and pairs it with tart and syrupy apple brandy, with the citrus flavor of yuzu.
Mr. Frosty: Click here for the recipe
Michael Cerretani at Bitter Bar in Boulder, Colo. mixes sherry and the unique bitter botanicals of Leopold Brothers' Fernet.
The Bitter Redhead: Click here for the recipe
Created by Carey Savona, chef at Heirloom, at The Study at Yale Hotel, in New Haven, Conn.,this drink is a combination of an Old-Fashioned and a Long Island Iced Tea.
Sugar on Snow: Click here for the recipe
Megan McGinn, bartender at Bluebird Tavern in Burlington, Vt., created Sugar on Snow, a bourbon cocktail served February through early April.
The Winter Woosie: Click here for the recipe
Aaron DeFeo, a mixologist at Casino Del Sol Resort, Spa and Conference Center in Tucson, Ariz. mixes Indian spices, traditional Italian bitter spirits and sweet apple and honey.
Bitter Sweet Winter: Click here for the recipe
Carlo Splendorini , lead bartender at San Francisco's Michael Mina, created a winter dram focusing on the bittersweet flavors of Campari, lemon and herbal gin.
Cameron's Kick: Click here for the recipe
Ivan Mitankin at New York City's Vintry Wine & Whiskey adapted this Scotch drink from the Savoy Cocktail Book, creating a smoothly sophisticated drink that combines the best qualities of whiskey and citrus.
Smokey Maguey: Click here for the recipe
Lantao Kitchen + Cocktails in South Beach, Fla. created this complex twist on a margarita that replaces sweet Triple Sec with smokey Maguey mezcal. It's a walk on a winter beach.
James and the Gingered Peach: Click here for the recipe
Sabato Sagaria at the Little Nell Hotel in Aspen, Colo. breaks out local Leopold Brother's Georgia Peach Whiskey for the base of a sweet and spicy cocktail combining ginger, sweet vermouth and maraschino liqueur.