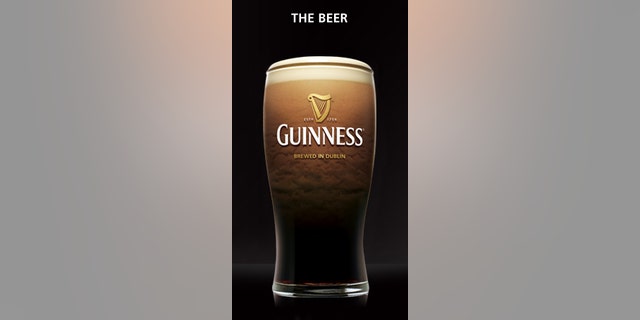 Ireland is the known as the Island of Saints and Scholars. It is also known for producing some of the greatest alcoholic beverages on the planet. Here are our picks for the greatest beer, whiskey and liqueur from the Emerald Isle.
Best Beer: Guinness
This dry stout is the preeminent Irish drink to enjoy on Saint Patrick's Day or when you visit an Irish pub. Guinness is brewed at St. James's Gate in Dublin with pure water from the Wicklow Mountains, just south of the city. Guinness gets its black appearance from its flavorful roasted barley but if you hold your pint up to the light, you will see that it is actually a dark ruby color. Guinness contains two times as many hops as most beers, resulting in a richer flavor.
According to the company, over 10 million glasses of Guinness are enjoyed daily and 1.8 billion pints are sold every year. You can try Guinness Black Lager, Guinness Extra Stout or Guinness Foreign Extra but the flagship drink is undoubtedly Guinness Draught—best experienced in its famous tulip-shaped pint glass.
If you're lucky, you might get the chance to pull your own Guinness. To do so properly, start with the glass at a 45 degree angle. As the glass fills, slowly straighten the glass until the Guinness reaches the top of the harp emblem. Allow the Guinness to settle. The previously dormant nitrogen bubbles will create that iconic cascading effect as the drink becomes darker and accumulates its legendary head. Finally, hold the Guinness straight to the tap and top it off. A drink fit for the gods, what you hold in your hands is nothing short of extraordinary.
Best Whiskey: Jameson
Jameson labels proudly read: "Sine Metu". This translates to "without fear" and was given to the Jameson family in the 16th century in recognition of their bravery battling pirates on the high seas. When you indulge in a glass of Jameson—mixed with another beverage or simply neat—you are taking part in a tradition that started back in those adventurous times. The company's celebration of that spirit is matched only with the company's dedication to taste.
The people of Jameson blend Pot Still Whiskeys with Grain Whiskeys for their product's unique taste. They use the perfect balance of malted and un-malted barley. Jameson comes from a mixture of Sherry casks and Bourbon casks, which infuse it with hints of nut and toasted wood, respectively. But the most acclaimed part of their manufacturing process is how they distill their whiskey three times. This results in the extraordinary smoothness that makes Jameson the bestselling Irish whiskey worldwide.
Best Liqueur: Baileys Irish Cream
You can enjoy Baileys Irish Cream a variety of ways. Whether drinking it over ice, as part of a cocktail or by itself, you will experience the distinctive taste of Baileys created by a combination of Irish dairy cream, Irish whiskey, spirits, sugar and chocolate flavoring.
Launched in 1974, Baileys has become the world's bestselling liqueur, and has been ranked as the world's most powerful flavored spirit. Baileys offers their well-known original Irish cream as well as varieties with undertones of mint chocolate, caramel and coffee.
You can mix your Baileys with hot chocolate, chai, tea, cold drinks and desserts. Irish coffee, an official cocktail of the International Bartenders Association, is undeniably one of the most popular ways to enjoy this liqueur.