Ben & Jerry's releasing its first beer with New Belgium Brewing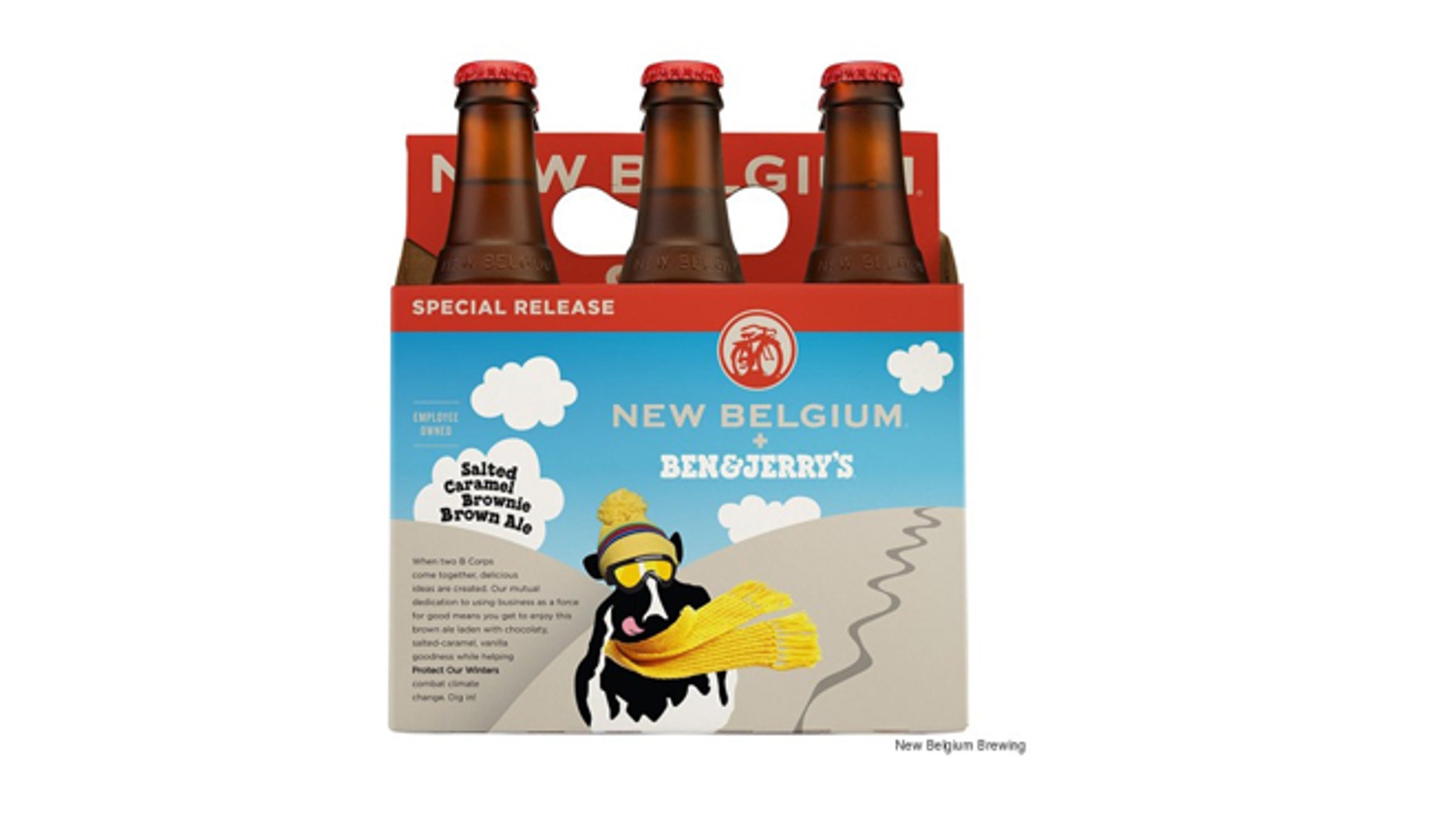 For the first time ever, Ben & Jerry's is officially lending its trailblazing flavoring skills to beer. New Belgium Brewing, the Colorado brewery behind Fat Tire Amber Ale, is collaborating with Vermont's finest ice cream maker to create Salted Caramel Brownie Brown Ale.
Our mouths are watering already but the custom brew isn't set to hit shelves until fall of this year.
New Belgium already manufacturers several dessert-tinged brews like Cocoa Mole—a chocolate, cinnamon beer infused with spicy chilies—and a Salted Belgian chocolate Stout, so this collaboration shouldn't be a stretch for the inventive beer company.
"We're big fans of New Belgium Brewery, their values, and their fun culture, and of course their beer," said Jay Curley, Senior Global Marketing Manager of Ben & Jerry's, in a recent press release. "We're excited for the campaign we've developed together."
According to Beer Street Journal, the two businesses are teaming up to raise awareness for Protect Our Winters, an organization that works to minimize the impact of climate change of snow covered mountain peaks in the U.S.
With a rumored 6.3% ABV, New Belgium Salted Caramel Brownie Brown Ale will be available in 22 ounce bottles.