Ben & Jerry's celebrates Free Cone Day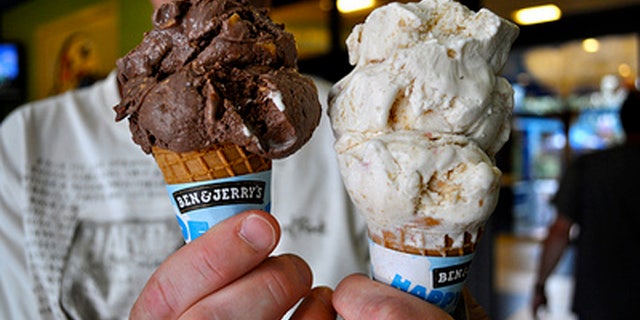 Rejoice. Today is the greatest day of the year to be an ice cream fanatic, and a terrible day to be an ice cream cone. April 9 marks Ben & Jerry's 34th Annual Free Cone Day.
The company will be giving away free ice cream cones today from 12 to 8 p.m.
Click here to find the closest participating shop.
Then prepare yourself for a cone of Candy Bar Pie or Cannoli or Cinnamon Bun or Chocolate Therapy or Chunky Monkey. The hardest part of your day may be simply choosing a flavor.