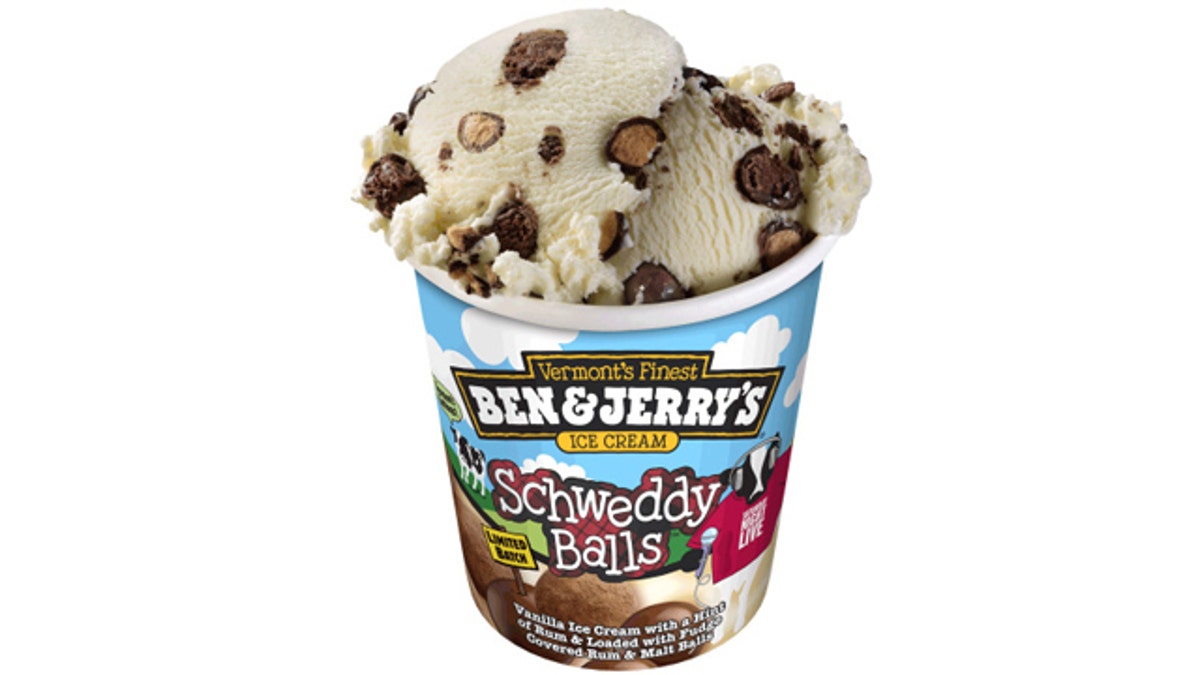 Ben & Jerry's added a new and unique flavor to its ice cream repertoire on Wednesday: "Schweddy Balls."
"Schweddy Balls" consists of Fair Trade vanilla ice cream with a hint of rum, loaded with fudge-covered rum and milk chocolate malt balls, the company announced on its website.
"Schweddy Balls" is inspired by the classic Saturday Night Live sketch featuring Alec Baldwin as Pete Schweddy, fictional owner of Season's Eatings Bakery, and Ana Gasteyer and Molly Shannon as hosts of the "Delicious Dish" radio show.
"For a long time, I thought that 'Here Lies Pete Schweddy' would end up on my tombstone," Baldwin said in a press release. "Now, thanks to Ben & Jerry's, the goodness of the Schweddy family recipe won't go with me to the great beyond."
The limited-batch flavor is available at participating Ben & Jerry's Scoop Shops and supermarkets nationwide while supplies last, Business Wire reported.
Click here for more on "Schweddy Balls" ice cream from Business Wire.