Ben & Jerry's bans same-flavor scoops to push marriage equality, Twitter is supportive, confused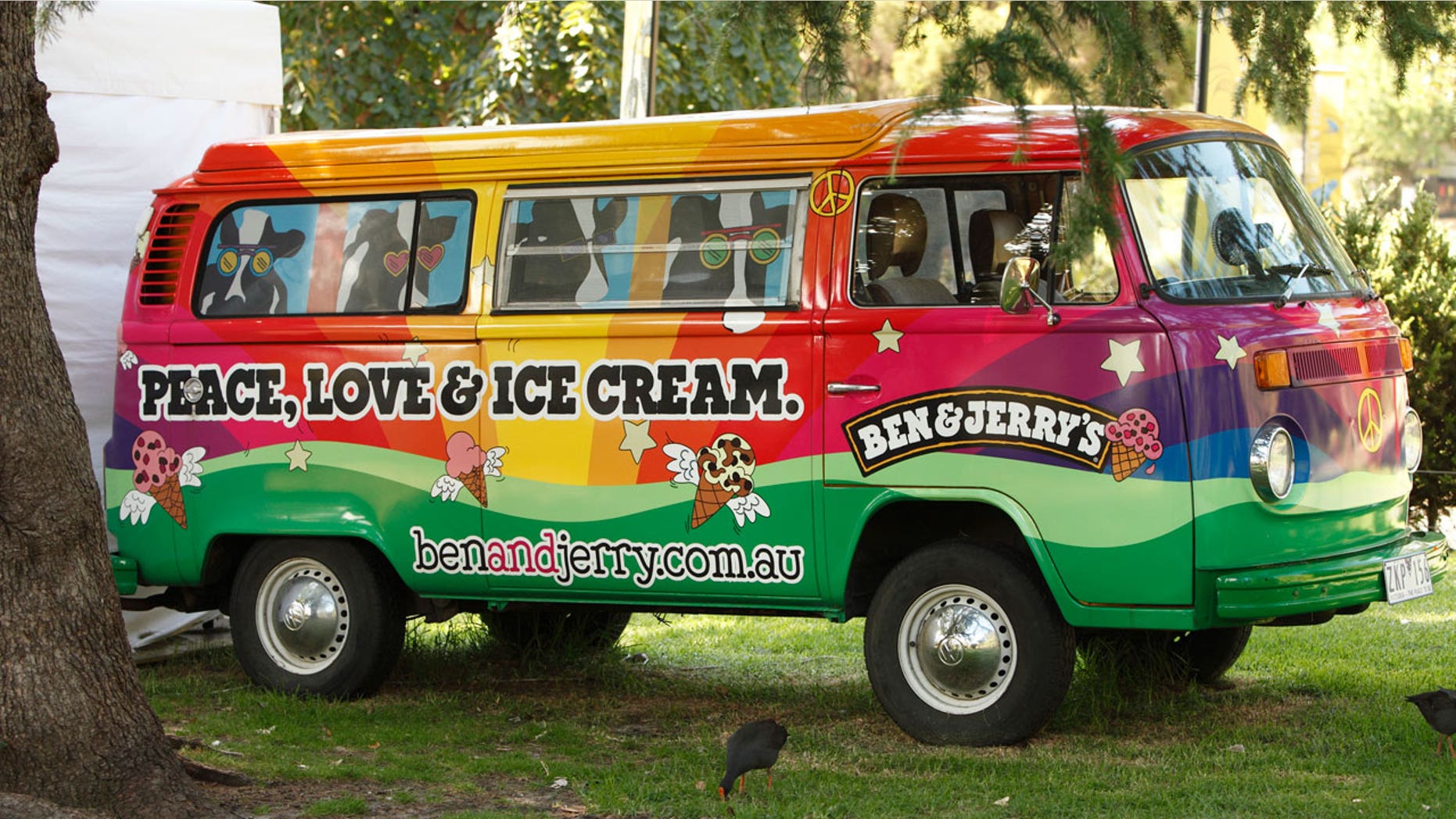 Ben & Jerry's wants to help reverse Australia's Marriage Act — which bans same-sex marriages in the country and does not recognize legal same-sex marriages from overseas — by banning the sale of two same-flavor scoops of ice cream at its 26 locations Down Under.
The company outlined the idea behind their same-scoop ban on its Australian site, explaining that the move is intended to raise awareness for equal rights. The site also urges Australian supporters to sign a petition for marriage equality, and to contact their local members of Parliament (via the Equality Campaign's website) before the next Parliamentary meeting on June 13.
HOW TO STORE ICE CREAM THE RIGHT WAY
"Imagine heading down to your local Scoop Shop to order your favorite two scoops of Cookie Dough in a waffle cone. But you find out you are not allowed — Ben & Jerry's has banned two scoops of the same flavor. You'd be furious!" Ben & Jerry's stated in their announcement.
"But this doesn't even begin to compare to how furious you would be if you were told you were not allowed to marry the person you love," the company added.
The act that Ben & Jerry's is rallying against — Australia's Marriage Act 1961 — does not recognize same-sex marriages, but a 2009 revision to the nation's Family Law Act 1975 makes a special provision for something called "de facto" relationships, which allow for rights relating to the division of property or financial assets.
Furthermore, a survey cited by Ben & Jerry's, and conducted by Crosby/Textor, has found that 72 percent of Australians favor marriage equality. "The survey also showed majority support in every demographic, including people of faith, people in regional and rural areas and older people," the firm's research found.
BEN & JERRY'S CHOCOLATE FUDGE BROWNIE PINT SLICES RECALLED FOR ODD REASON
Plenty of Twitter users have come forward in support of Ben & Jerry's "same-flavor scoop" ban.
The company's campaign isn't without its detractors, though. While they aren't quite as vocal  as the scoop-shop's supporters, some Twitter are also finding fault with Ben & Jerry's campaign methods.
FOLLOW US ON FACEBOOK FOR MORE FOX LIFESTYLE NEWS
In a statement obtained by Fox News, Ben & Jerry's says "the company's position is anything but news."
"In 1989, Ben & Jerry's was the first major employer in Vermont to offer health insurance to domestic partners of employees. Since then, flavors were renamed to remind everyone that love is love: The UK scooped out Apple-y Ever After, Ireland had an EngageMint Party, and Chocolate Chip Cookie Dough became I Dough, I Dough when the U.S. Supreme Court handed down its momentous decision on marriage equality in 2015. The company has spent nearly 40 years fighting for civil rights and social justice, including LGBTQI rights and marriage equality.
"And while the marriage equality decision was groundbreaking in the U.S., Ben & Jerry's sees more work to be done to ensure equality for everyone, regardless of who they are or whom they love. The company continues to ask its fans to support legislation to end discrimination (such as the Equality Act), support the Human Rights Campaign's equality initiatives, and to have meaningful conversations with others and take action in support of equality for everyone, everywhere."
Furthermore, Ben & Jerry's initiatives to support same-sex marriage aren't the company's first forays into social justice. In March 2017, Ben & Jerry's spoke out against President Trump's proposed immigration ban, and late in 2016 the company released a statement in support of the Black Lives Matter movement.