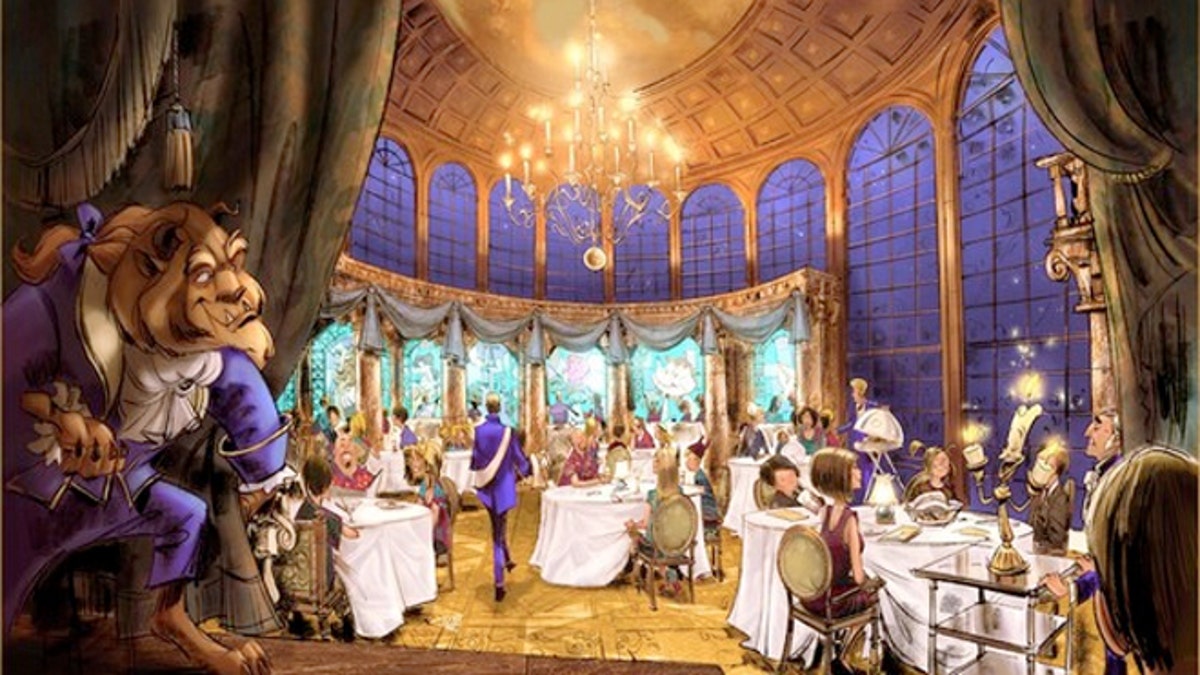 ORLANDO, Fla. – Beer and wine will be on the menu when the new Be Our Guest restaurant opens later this year in Disney's Magic Kingdom.
Disney officials told the Orlando Sentinel Thursday that they've listened to feedback from guests who've said they'd like the option of being served beer or wine with dinner. The restaurant will open in November as part of the Fantasyland expansion.
It's the first time in the Magic Kingdom's 41-year history that the park will serve beer and wine. The park has been dry since opening in 1971, a policy believed to reflect Walt Disney's decision to keep Disneyland mostly alcohol-free.
Sales will be restricted to dinnertime hours. The restaurant is based on Disney's "Beauty and the Beast" and will serve French cuisine.
Disney's Vice President of Food and Beverage Maribeth Bisienere says it's all about the dining experience.
"We're continually creating magical experiences, and Be Our Guest Restaurant at New Fantasyland is the next step in the evolution."