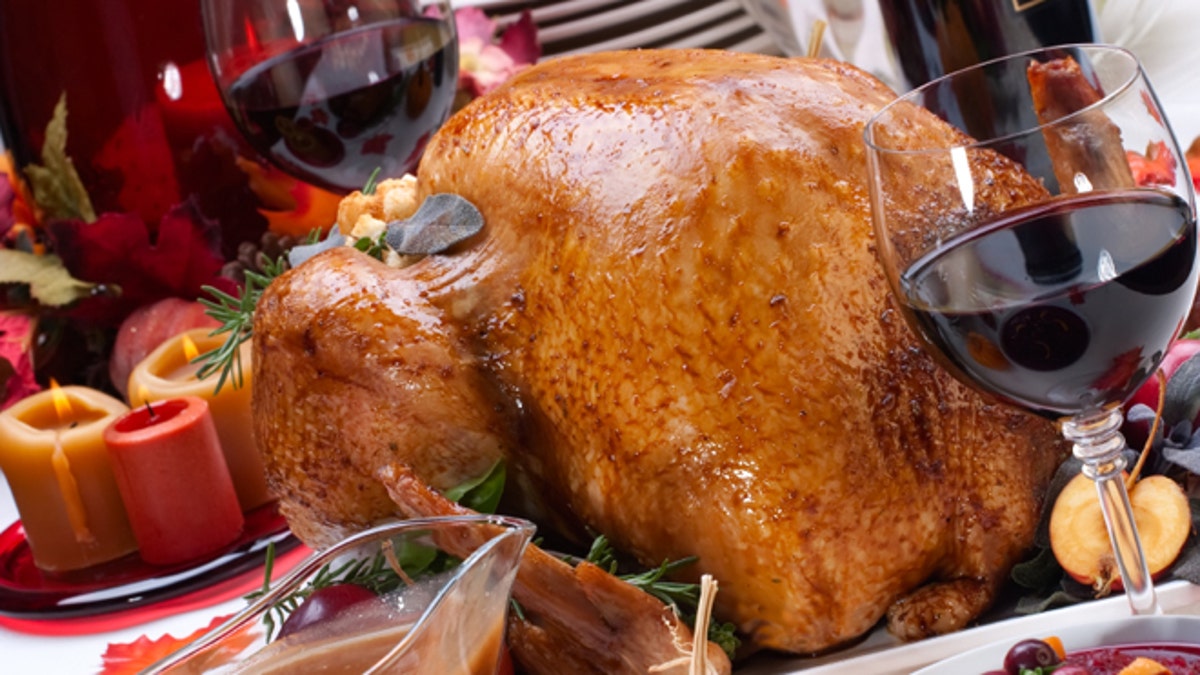 With wine, the older the better, right? Not with Beaujolais Nouveau. In fact, "Nouveau" is French for new.
Every fall, wine lovers talk about the arrival of the latest Beaujolais Nouveau, but what is it exactly? Beaujolais Nouveau is a young red wine whose fruity flavors and light tannins are defined by two things: speed and French law. First produced in 1951, it should be consumed right away (or within a year of being bottled), and is best served slightly chilled.
Pronounced [Boh-zho-LAY noo-VO], the wine is made from the Gamay grape grown in France's Beaujolais region which is north of the city of Lyon. Besides Champagne, this is the only other region in France where all the grapes must be picked by hand. Warning: some California wineries may label their wine "Gamay Beaujolais," but this is not the same grape variety as what is grown in France.
Unlike other red wines, Beaujolais Nouveau will not improve with age due to its winemaking process called carbonic maceration or whole berry fermentation. This method emphasizes fresh flavor without extracting the bitter tannins of the grape skins. All in all, the wine is ready to drink just six to eight weeks after harvest.
Such a quick turnaround proved lucrative for the region's cash flow. Négociants like Georges Duboeuf, acting on the wine's marketing potential, instigated an often spectacular, annual race to Paris among regional producers. At 12:01 a.m. on the third Thursday of November — no earlier, by mandate — more than one million cases of Beaujolais Nouveau race through the night for immediate, worldwide shipment.
Since the 1970s, when it began to attract heavy media coverage, the race has become something of a national event, seeing the wine transported by means of motorcycle, truck, train, jet, hot-air balloon, rickshaw and even elephant.
Today, more than 65 million bottles are produced, about half of which is exported abroad, mainly to Japan, Germany and the United States (where it is popularly enjoyed with Thanksgiving dinner). As the traditional slogan proclaims, "Le Beaujolais Nouveau est arrivé!"
More from Gayot