Baskin Robbins to release ice cream dolls in Japan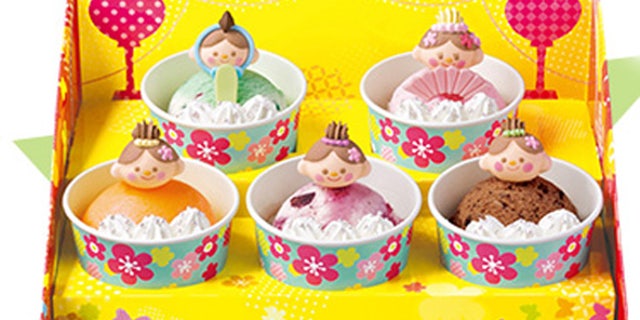 Something adorable is about to take over Japan.
In honor of the Japanese holiday Girl's Day or Doll Festival ("Hinamatsuri") on March 3, Baskin Robbins is releasing five new ice cream dolls that come complete with scoops of ice cream and tiny, smiling marzipan faces.
In reference to how actual dolls are displayed during Hinamatsuri, Baskin Robbins' ice cream dolls come displayed in a tiered box to represent the Emperor and Empress—as well as their attendants.
Each doll is made from one of five flavors: Nutty Cream Cheese Brownie, Love in Berry, Orange Sorbet, Love Struck Cheese Cake, and Oreo Chocolate Mint.
No better way to celebrate dolls than by scarfing down delicious desserts made in their likeness.