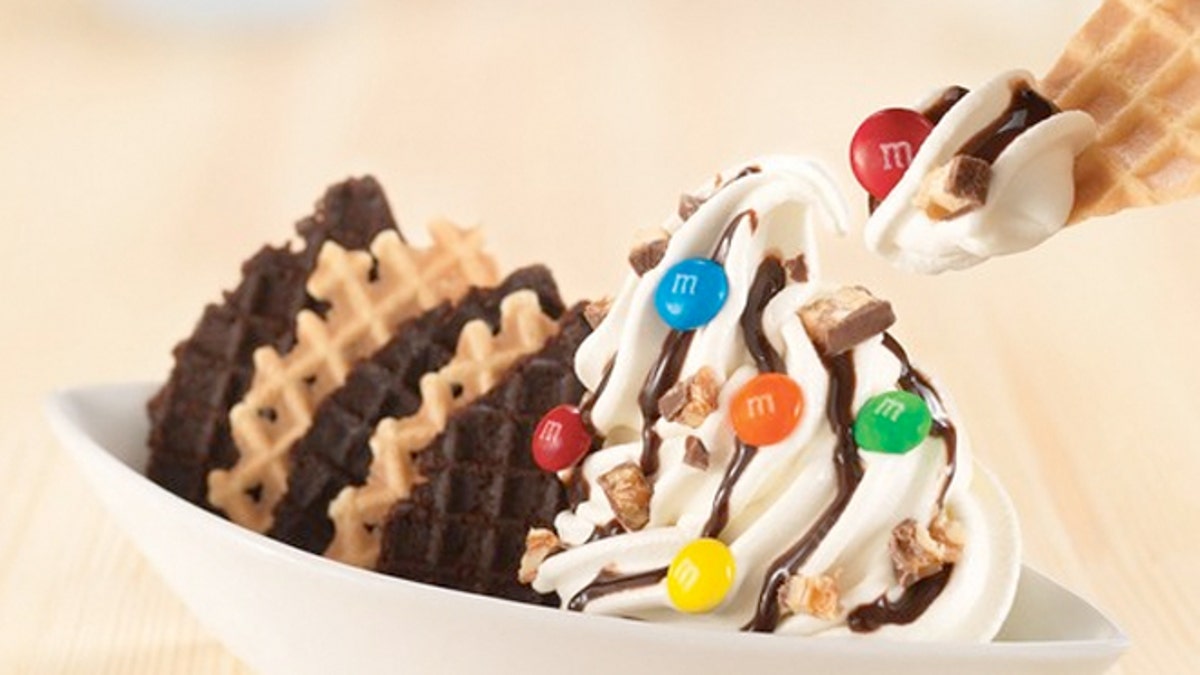 For those of you who like to eat their ice cream like chips and dip or nachos, this new creation from Baskin Robbins is for you.
The ice cream giant, known for its has introduced Waffle Chip Dippers. The idea is to use waffles and brownie chips to dip into vanilla soft serve ice cream that's topped with M&M's and Snickers pieces. With a catchphrase "Think Nachos, Only Cooler," it's sure to be a winner.
Waffle Chip Dippers are available until the end of the month at participating location for an affordable $2.99. But the splurge will cost you --in calories. One serving clocks in at 500 calories, 55 grams of sugar, and 20 grams of fat.