Bar employees yank snake from ceiling fan in front of screaming patrons
Alright, buddy. You've had enough. Time to go.
Staff members at the Backyard, a bar, grill and music venue in Waco, Texas, were forced to remove a snake from the establishment after the creature somehow entangled itself in the ceiling fan on Saturday.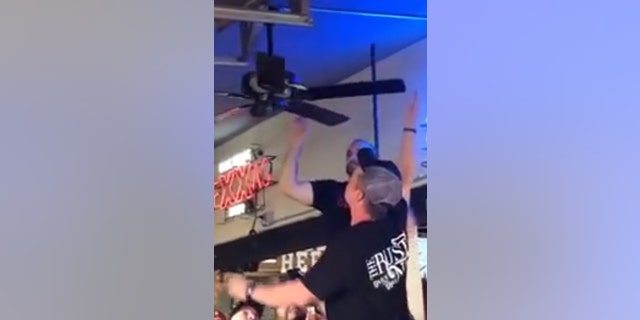 WISCONSIN BAR'S CONTROVERSIAL NAME IS 'VERY IRRESPONSIBLE,' SAYS LOCAL
In footage captured by a customer, two bar employees can be seen standing on tables, attempting to reach the reptile as patrons watch from below. One then snatches the snake's head and drags it down from its perch, all while concerned customers can be heard gasping and screaming.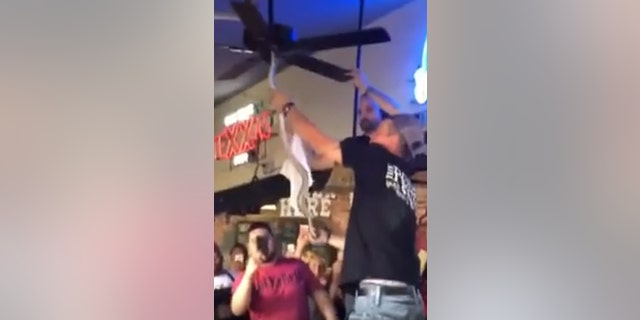 The worker then walks the snake through the dining area and out of the bar.
Witnesses for KXXV said one of the workers first attempted to coax the snake down from the fan with a broom handle before the second employee simply used his hands.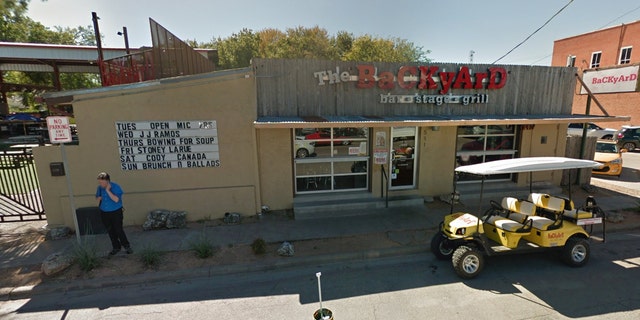 FOLLOW US ON FACEBOOK FOR MORE FOX LIFESTYLE NEWS
The type of snake has not been determined.