Atlanta Falcons to offer cheaper, fan-friendly concessions next year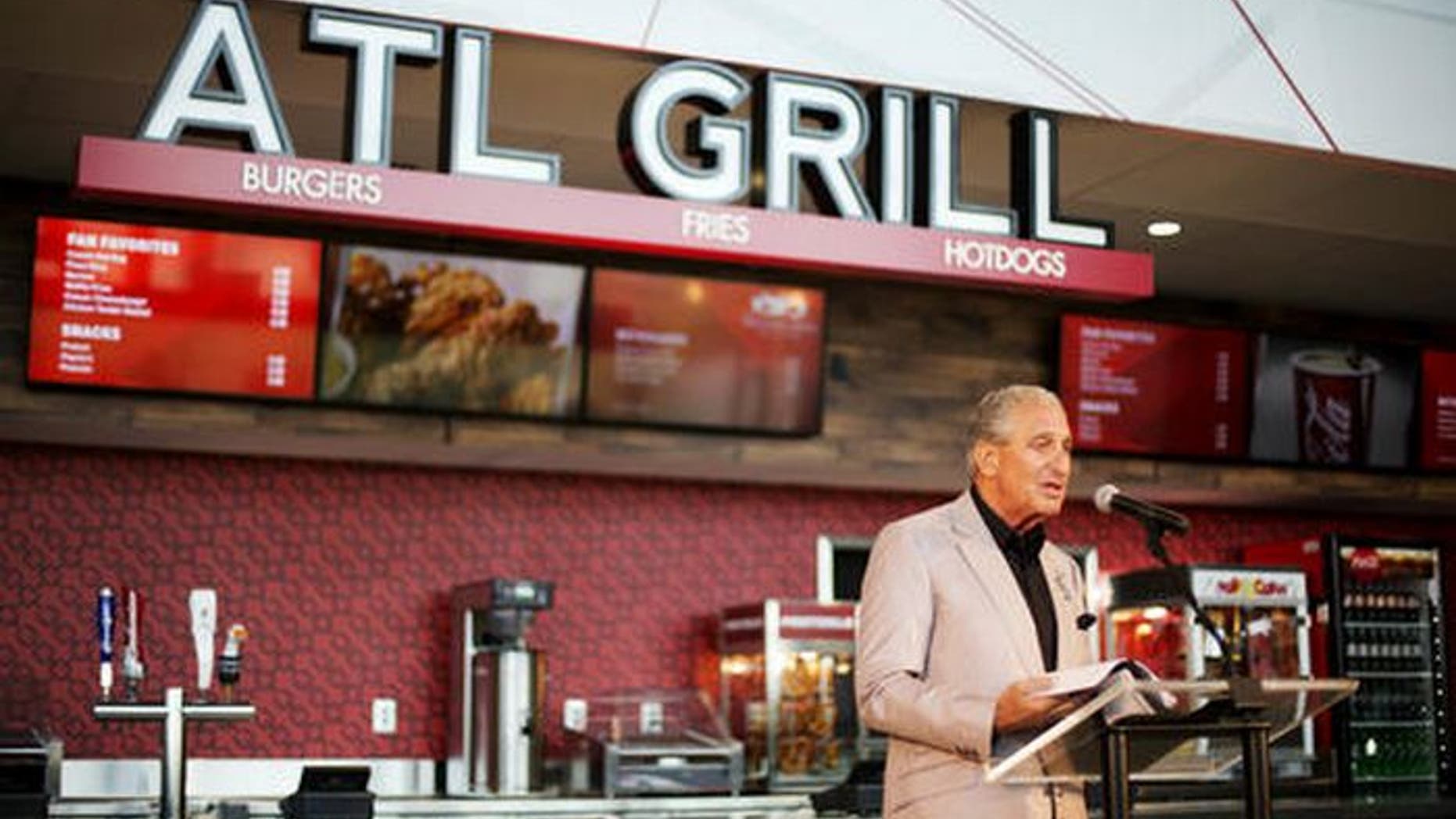 Going out to cheer for your team shouldn't cost an arm and a leg.
But Rich McKay, President and CEO of the Atlanta Falcons, thinks differently. On Monday, the team announced a menu pricing revamp with cheaper food and beverage options indicating fans shouldn't have to feel intimidated by increasingly pricey stadium fare.
"We felt like we needed to change the game," McKay said in an interview with FOXBusiness.com. "We don't want people to feel like they paid for entry and then we marked up all the prices after they enter the building."
When the new Mercedes-Benz stadium opens ahead of the 2017 NFL season, there will plenty of lower-priced food and beverage options, including:
--$2 soft drinks with unlimited refills
--$2 hot dogs, pretzels and popcorn
--$3 nachos and pizza slices
--$5 domestic beers
--$5 cheeseburgers
--$6 basket of chicken tenders
According to Team Marketing Report's annual Fan Cost Index, the average cost of a stadium beer was $7.42 at the start of the 2015 NFL season.  Soft drinks were priced at $4.79 on average, and hot dogs were $5.29. At the the Falcons' current home, the cost of beer is $7.50, soft drinks go for $6.50 and hot dogs are $5.50 – all slightly above the national average.
"The food and beverage experience in most stadiums is broken, and we didn't want to perpetuate that," Mike Gomes, senior vice president of fan experience at AMB Sports & Entertainment Group, told FOXBusiness.com. Instead of looking at how other stadiums price food items, executives looked at what local Atlanta restaurants and bars were charging.
The new food prices will apply to other events, not just football games, held at the stadium including concerts and Atlanta United soccer games. McKay says he hopes the lower prices will entice families to eat inside the stadium, rather than enjoy a cheaper meal before coming to a game.
Says McKay, "What we're trying to do is change the game for fans and make the live experience so great that the only way they get it is by coming to the stadium."