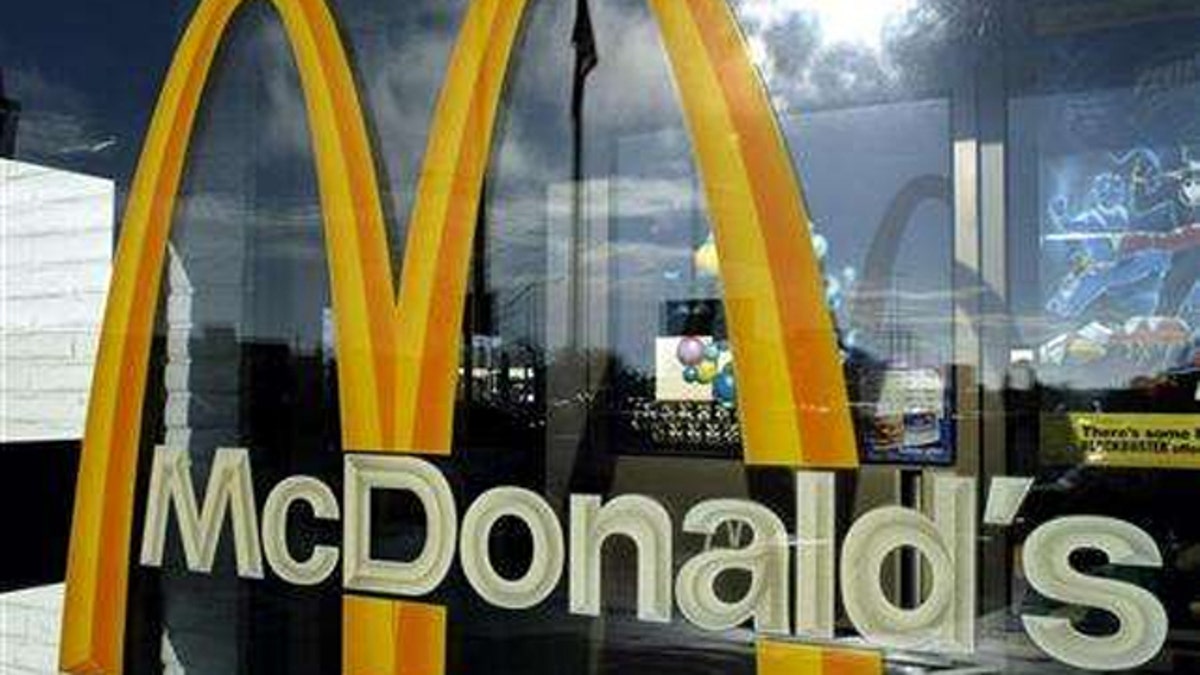 Enjoying a Saturday night meal of a Big Mac washed down by a McCafé iced mocha certainly isn't fashionable in many culinary circles. But, according to New York-based trade publication Nation's Restaurant News' (NRN) "Top 200" report on restaurant chains, the Golden Arches raked in annual revenue of $32.4 billion (by year-end December 2010), making it the country's top-grossing chain. That's a lot of Happy Meals.
Undoubtedly, the prevalence of farmers markets and thoughtfully curated seasonal menus have inspired customers to think twice about their eating habits, and altered the landscape of the American dining scene, yet fast food — whether eaten out of desperation on a long interstate haul, or indulged in as cheap convenience when a craving for french fries strikes — continues to resonate with Americans, as this list of the top nine revenue-earning chains reveals.
Although sandwich behemoth Subway is the country's second highest-grossing chain (and has more outposts than any other with more than 24,000 throughout the country as of Feb. 16, 2012), it trails behind McDonald's considerably, at $10.6 billion (by year-end December 2010). Burger King rounds out the top three with $8.4 billion (by year-end June 2011), and the success of the popular "My 99¢ Everyday Value Menu" may have helped Wendy's land the number-five slot at $7.9 billion (by year-end December 2010).
Americans also relish their coffee (and sweet treats) on the go. The ubiquitous Starbucks came in at number four, with $8 billion earned (by year-end September 2010), while Dunkin' Donuts found its way to number seven at $5.4 billion (by year-end December 2010).
Yum! Brands also snagged three spots: Taco Bell at number six with $6.9 billion, Pizza Hut at number eight with $5.4 billion, and KFC at number nine with $4.7 billion (all by year-end December 2010.)
What keeps patrons coming back to these familiar fast-food restaurants? Take a look at what's new (and in the works) at America's highest-grossing chains.
1. McDonald's; Oak Brook, Ill.: $32.4 billion
Number of U.S. locations: 14,000
Chicken McNuggets and Big Macs will always be synonymous with McDonald's, but the mega-chain has aggressively targeted a more health-minded crowd in recent years with menu items like market-fresh salads and fruit smoothies — not to mention an overhaul of their kids meals. Good news for fans of the seasonal Shamrock Shake: For the first time in the brand's history the green-hued vanilla confection is available in all locations nationwide throughout March.
2. Subway; Milford, Conn.: $10.6 billion
Number of U.S. locations: 24,885
Footlong subs are now part of Americans' culinary lexicon thanks to Subway, the sandwich shop that traces its roots back to 1965. While you can indulge in, say, a meatball sub at 9 a.m., most recently the popular franchise operation introduced Fresh Fit egg-white breakfast sandwiches with the likes of steak, black forest ham, and cheese on flatbread and light, wheat English muffins for fewer than 200 calories.
3. Burger King; Miami: $8.4 billion
Number of U.S. locations: 7,000+
Burger King and McDonald's have long been the Pepsi and Coke of the fast-food world, but the home of the Whopper has a plethora of loyalists for its flame-broiled burgers and Original Chicken Sandwich nestled in a sesame seed bun. The sandwich, a staple since 1979, has since diversified to include an Italian version with mozzarella and marinara sauce, and a smoked bacon-topped club. Through March 5, it's buy one, get one free at locations nationwide.
4. Starbucks; Seattle: $8 billion
Number of U.S. locations: 4,118
Coffee connoisseurs may frequently gripe over Starbucks' over-roasted beans, but the little Pike Place storefront-that-could remains America's top choice for a cup of joe — or a whipped cream-laden Frappuccino that's more dessert than beverage. The company seems to be betting that their new lighter-bodied Blonde Roast will attract a different legion of caffeine seekers.
5. Wendy's; Dublin, Ohio: $7.9 billion
Number of U.S. locations: 6,000
While its competitors frequently updated their menus with flashy new food offerings, Wendy's stayed true to the "old-fashioned" hamburger popularized in its classic "Where's the Beef?" ads. Last fall, that all changed with a long-awaited retooled recipe. The premium Dave's Hot 'N Juicy has more cheese, a thicker patty, crinkle-cut pickles, and a toasted and buttered bun. The biggest shock? Saying goodbye to the brand's famous white onions, which were replaced with red ones.
Click here to see more in the ranking.
More from The Daily Meal:
9 Superb Hotel Breakfast's Around the World
10 Celebrity Hosted Cruises to Book Now
10 Awesome Specialty Food Apps