Americans' love affair with chocolate is no secret: The average adult consumes 11.7 pounds of the sweet stuff every year. While candy bars are easy to find in convenience stores and vending machines, many shops throughout the country offer more luxurious alternatives. Chocolate lovers can stop by Brooklyn's Mast Brothers for free tastes of delicious bean-to-bar chocolate, or sample truffles made with exotic ingredients at Chicago's Vosges Haut-Chocolat. Whether you're looking for your favorite chocolate treat, or want to treat your taste buds to something new and exciting, these spots are stocked with irresistible confections that will satisfy your cravings. Here are our picks for America's best chocolate shops.
1. See's Candies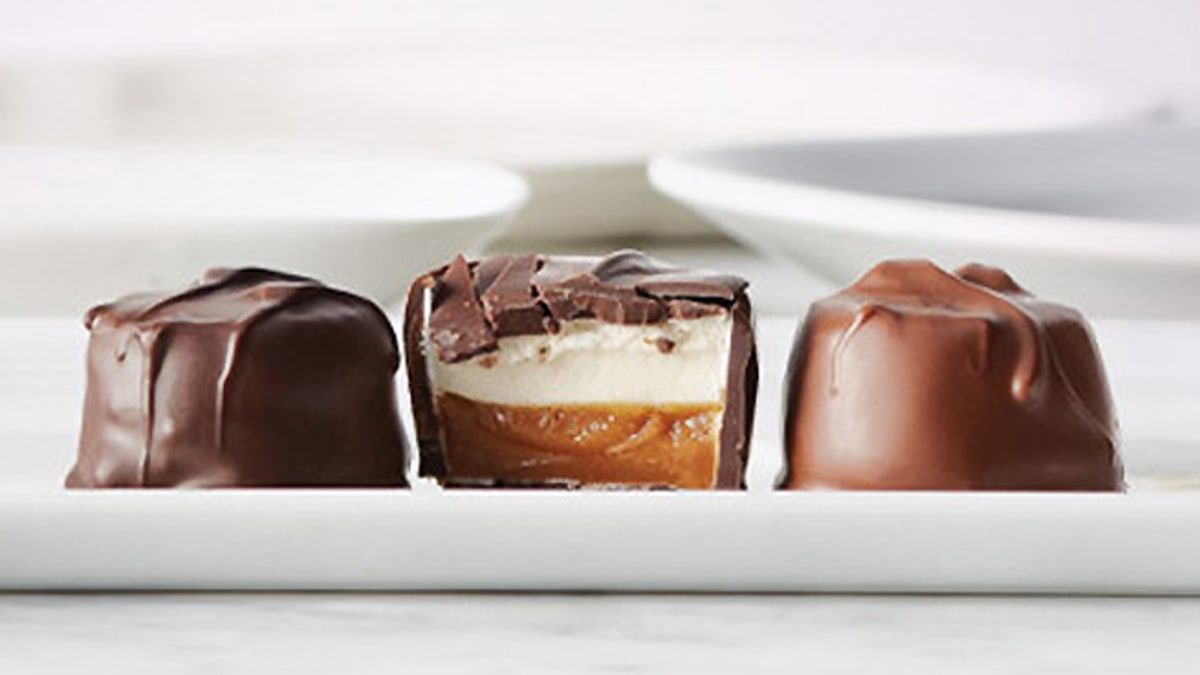 Where: Los Angeles (and nationwide)
It's all in the family at See's Candies. Started by a mother-son team in 1921, the company continues to sell its "old-time candies" in shops throughout the U.S. Customers can satisfy their sweet tooth with cream- and caramel-filled chocolates, or sample a box of "nuts and chews" with California-grown walnuts and almonds. Popular confections include the signature gold-wrapped lollypops and "California brittle" made with toffee brittle and milk chocolate.
2. Jacques Torres Chocolate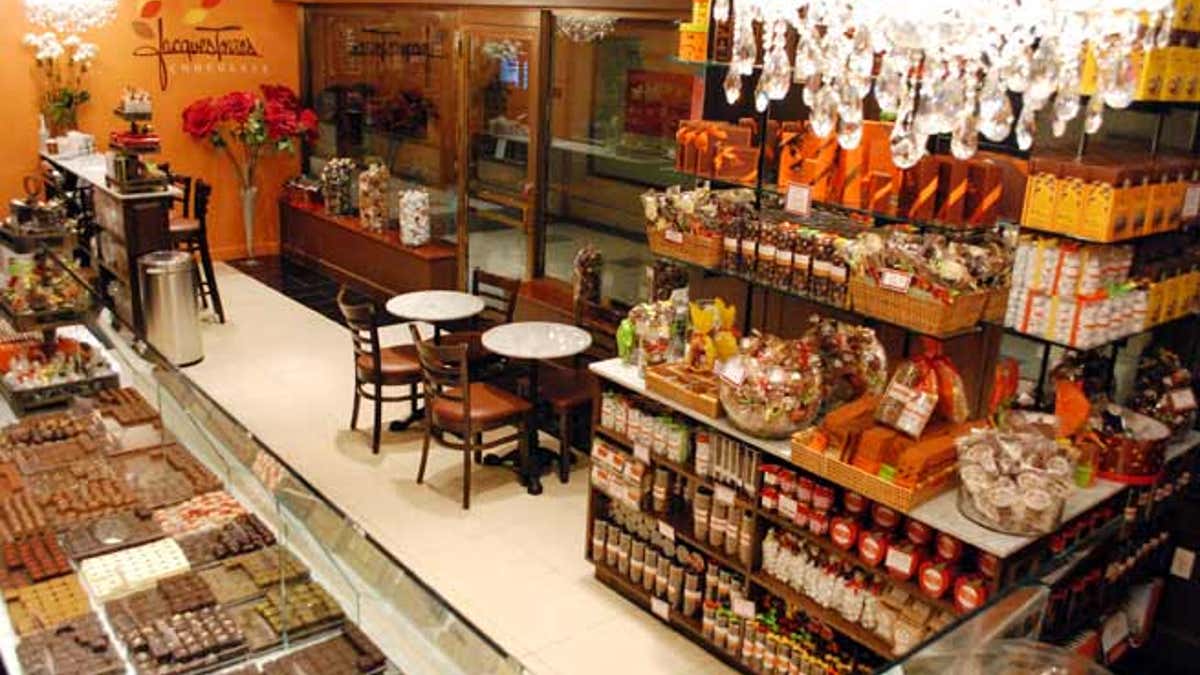 Where: New York City
New Yorkers rejoiced when Jacques Torres crossed the pond from France, and opened up shop in the Big Apple. The eponymous Jacques Torres Chocolate offers everything from The Wicked Bar, made, with ancho and chipotle chili, to the Big Daddy Bar, which contains more than two pounds of chocolate. The shop also features high-end creations like truffles made with Taittinger Champagne, and melt-in-your mouth chocolate chip cookies, featuring dark chocolate chunks.
3. Vosges Haut-Chocolat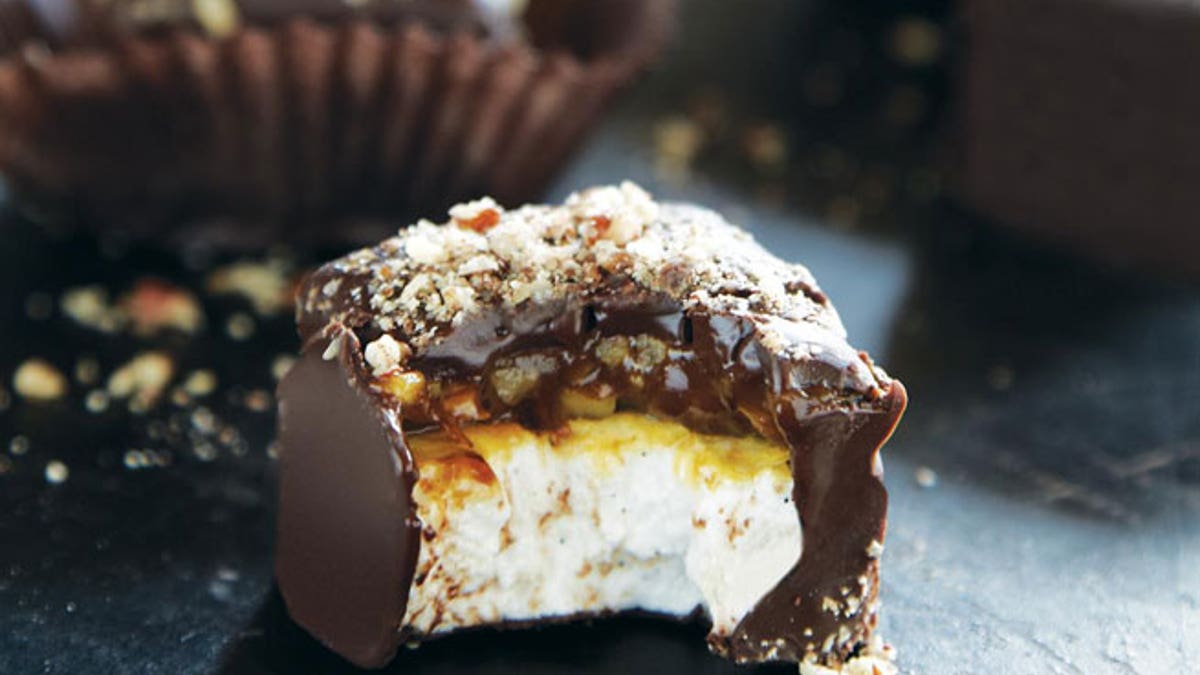 Where: Chicago
Taste flavors from around the world at Vosges Haut-Chocolat. Chocolatier Katrina Markoff set up shop after traveling and working abroad, and uses unique ingredients to craft her confections. Chocolate-lovers can sample exotic truffles in flavors like Naga, featuring spicy Indian curry powder and coconut, or Budapest, made with sweet Hungarian paprika and dark chocolate. Vegans can also partake in the sugary goodness: The shop offers super-dark chocolate bars and truffles made from coconut milk and agave.
4. Xocolatti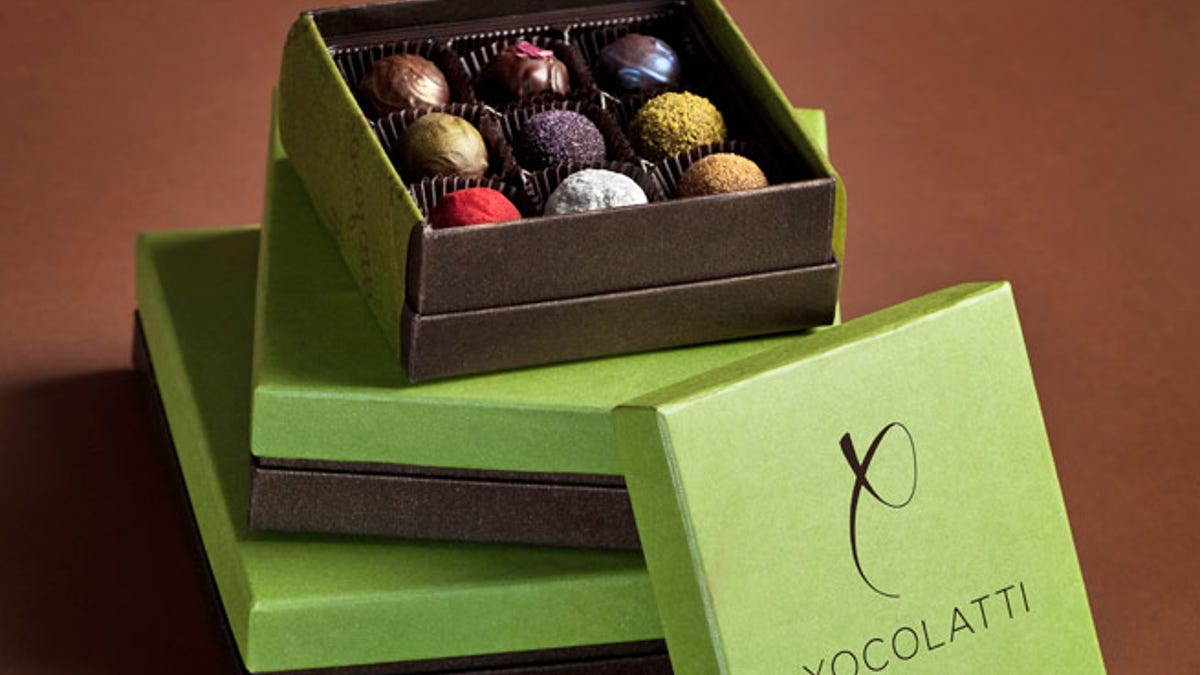 Where: New York City
Globally inspired chocolates from Xocolatti are sure to please any palate. The shop mixes textures and flavors to make its handcrafted confections, and serves up chocolate with a unique spin: Slates, the store's variation on chocolate bars, mix paprika, saffron, and rose petals with brittle-thin chocolate. Customers can also indulge in clusters or crumbles, that mix sweet dried fruit with nuts and chocolate, but the shop's crowning jewels are its colorful truffles; popular flavors include rose cardamom and coffee nutmeg.
5. Cacao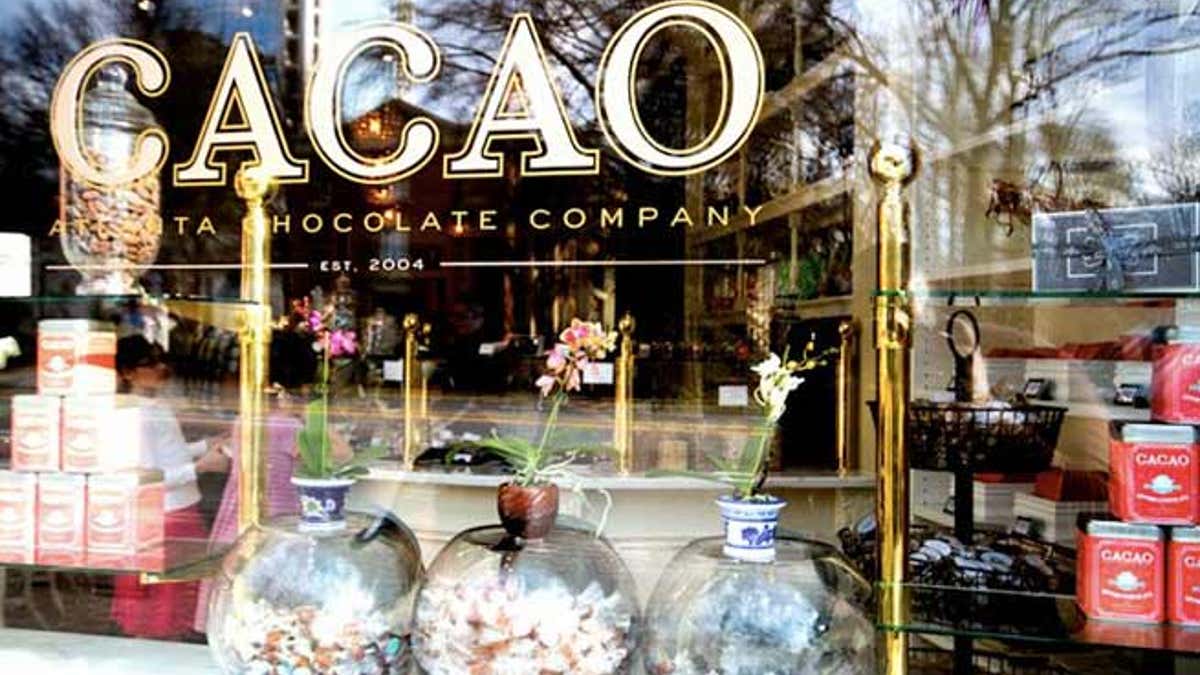 Where: Atlanta, GA
Kristen Hard, founder of Cacao, takes her chocolate seriously: The shop partners with scientists and local growers to find the best ingredients, then makes its confections by hand to ensure flavor and consistency. Try 24 varieties of truffles, including Southern-inspired flavors like bourbon espresso and cayenne pepper passion fruit. The store's Epiphany chocolate bars combine bean-to-bar cacao with locally sourced ingredients such as ginger, dried peanuts, and cherries.
6. Theo Chocolate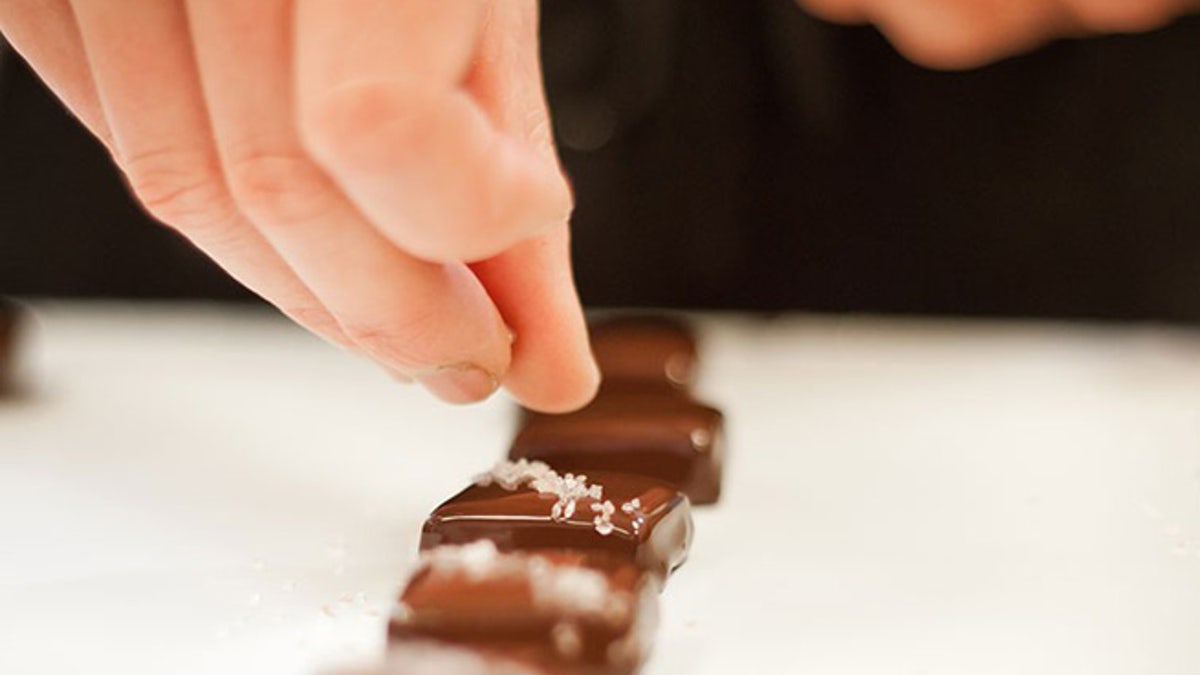 Where: Seattle
Responsible and chocolate don't usually belong in the same sentence, but that's exactly what you'll get at Theo Chocolate. As the first organic and fair-trade bean-to-bar chocolate factory in North America, the company makes artisan confections without any additives or preservatives. Try the signature classic bars for pure, unadulterated goodness, or sample a box of sea-salt caramels flavors include grey vanilla and ghost chile.
7. EHChocolatier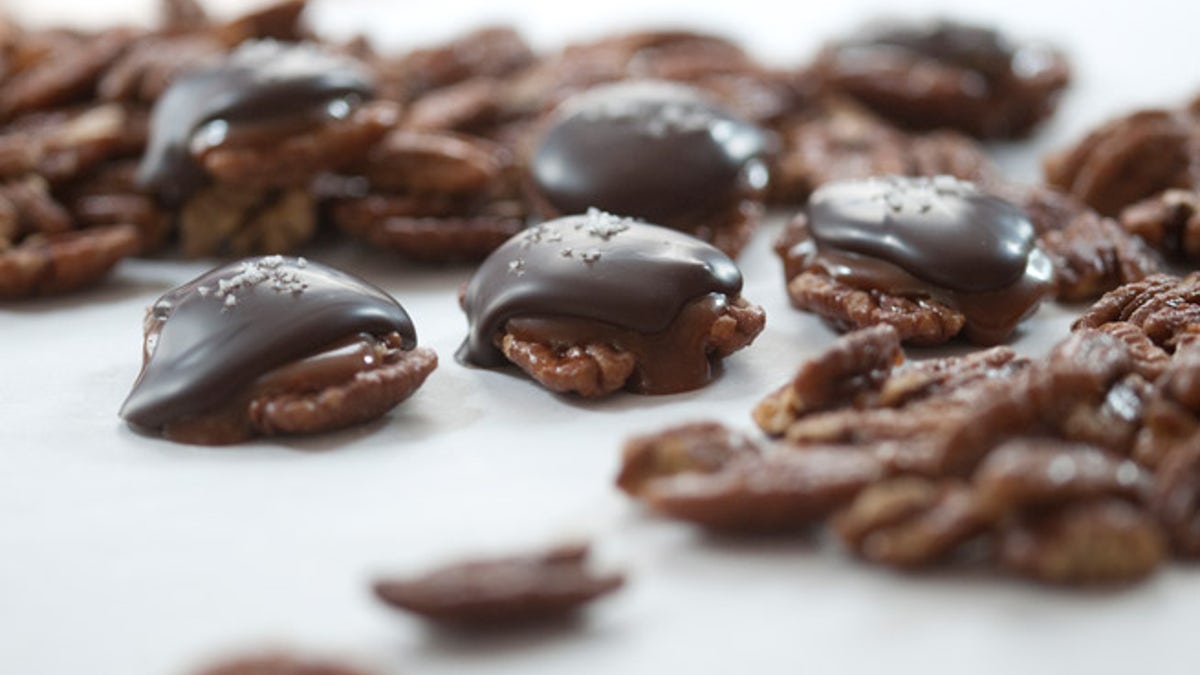 Where: Somerville, MA
It was a match made in heaven for chocolatiers Elaine Hsieh and Catharine Sweeney. The two met while baking a wedding cake for the friend, and opened the doors of EHChocolatier nearly 10 years later. Visitors can sample handmade bonbons and confections made from natural ingredients, plus chocolates infused with everything from jasmine blossoms to lime-toasted coconut. Popular sellers include pecan bourbon clusters and ancho bars made with spiced nuts, caramel, and pretzels.
8. French Broad Chocolates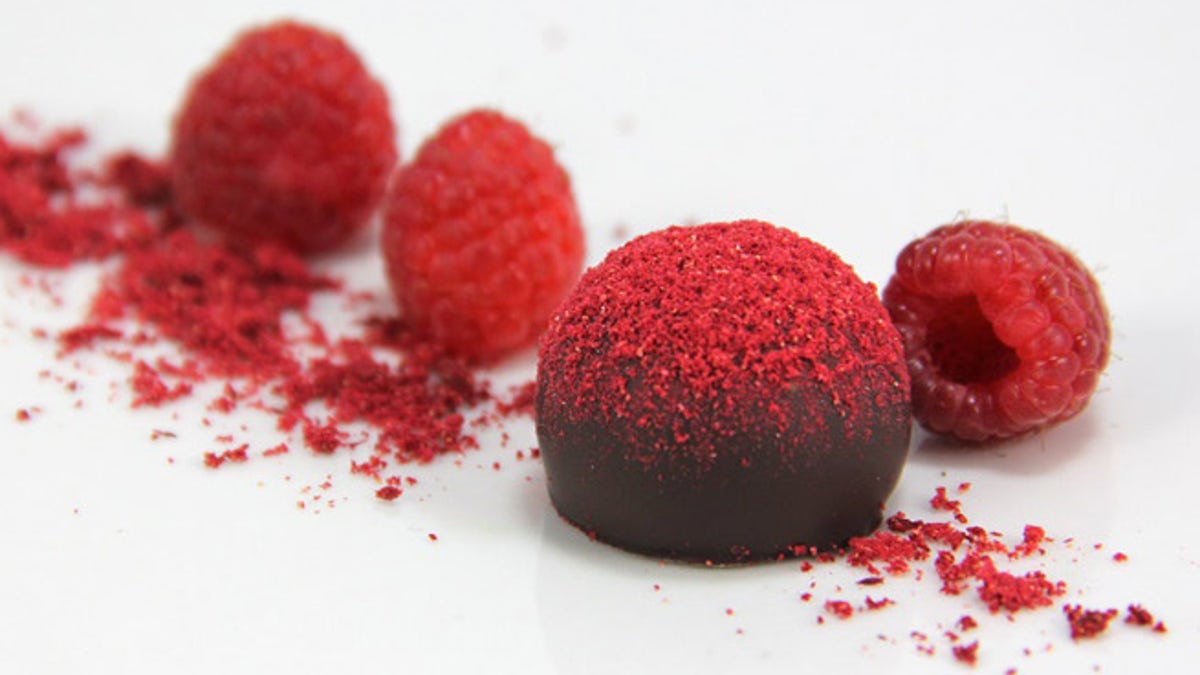 Where: Asheville, NC
At the helm of Asheville's French Broad Chocolates are Dan and Jael Rattigan, self-proclaimed chocolate missionaries. Following an extended stay in Costa Rica, the couple moved north to open a bean-to-bar chocolate shop. Artisan bars are made with cacao from small farms, and flavors reference the chocolate's origins. Visitors can sample the Nicaragua 68 percent dark chocolate bar with brown sugar and black tea notes, or the Tumbes Cooperative 70 percent with juicy berry notes and citrus.