America's 10 best spring food festivals
Spring has sprung and for foodies across the nation that means it's time to eat. From Italian markets in Philly to barbecue joints in Memphis, we've found the country's best festivals to dig into spring, fork first.
1. New Orleans Wine & Food Experience, May 22-25, New Orleans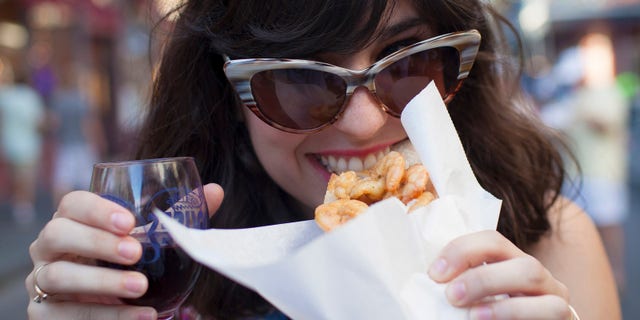 This year is a big year for the New Orleans Wine & Food Festival, as it will be turning 21 this year. The whole festival functions like a giant wine tasting in one of the country's most vibrant cities. A sampling of over 75 NOLA restaurants will be offering the best food they have to offer. Considering it's the birthplace of American Creole cuisine, the food is sure to be outstanding.
2. Mississippi Coast Coliseum Crawfish Music Festival, April 18 - 21 and 25 - 28, Biloxi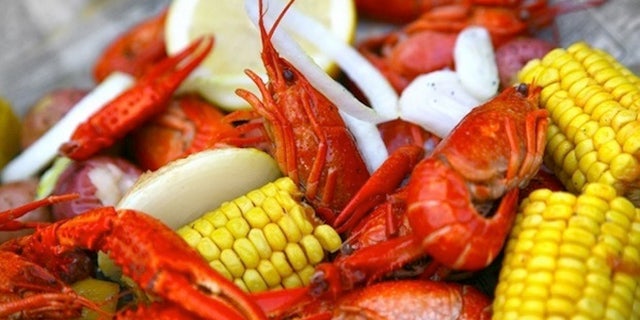 Nothing goes together quite like crawfish and the blues. The coast of Mississippi is rich with culture and more importantly, rich with delicious Southern seafood. This two-weekend event features music, arts, carnival rides and of course crawfish. The festival comes to a close with the famous Coast Crawfish Cook-off during the second weekend.
3. Pungo Strawberry Festival, May 25 - 26, Virginia Beach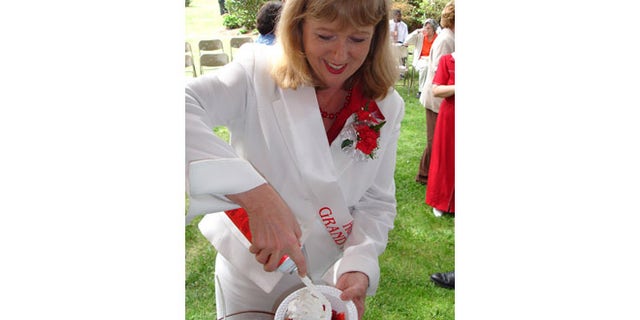 Memorial Day is a holiday that conjures up images of backyard beer drinking and the smell of a grill. The Pungo Strawberry Festival is a chance to reinvent an otherwise perfect celebration. The festival features all the strawberries you can eat prepared in over 50 different ways. If that doesn't sell you on it, there's car racing, carnival rides, live music and a pie-eating contest.
4. National Cornbread Festival, April 27 - 28, South Pittsburg, Tenn.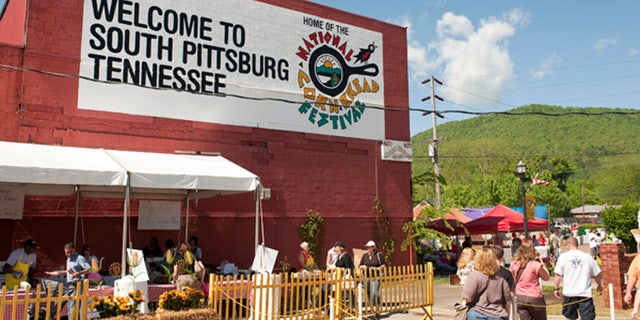 Tennessee's National Cornbread Festival may seem like an odd way to welcome springtime. It is, but a few steps down Cornbread Alley will change your mind. The skillet-cooked American staple tastes even better in the sunlight of a Tennessee spring. The festival boasts live entertainment, arts and crafts, a 5K road race and more cornbread than you can imagine.
5. Vegas Uncork'd, May 9-12, Las Vegas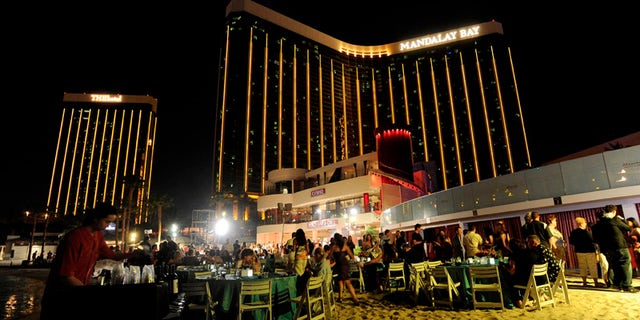 Every year, foodies flock to Sin City for Vegas Uncork'd. The festival is a combination of celebrity chefs and luxe parties. Hosted by the Bellagio, Caesars Palace, Mandalay Bay and MGM Grand, Vegas Uncork'd is a far cry from your grandmother's country food fair. Tickets can be purchased online, but move fast because many events are already sold out.
6. Food & Wine Classic, June 14 - 16, Aspen, Colorado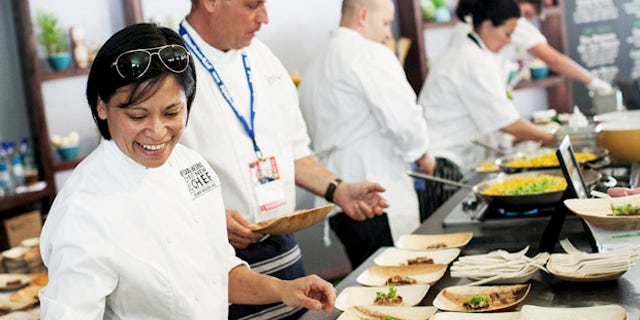 The Food & Wine Classic in Aspen is the festival for serious food lovers. The annual celebration hosts more than 80 cooking demonstrations, wine seminars, panel discussions and tasting events. The three-day festival is jam-packed with events, so make sure to plan ahead to get the most out of it.
7. Annual Italian Market Festival, May 18 - 19, Philadelphia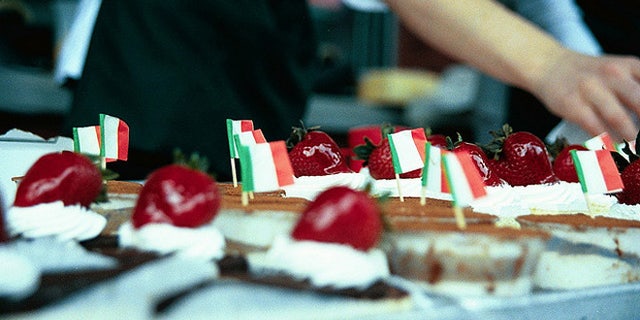 Philadelphia's 9th Street Italian Market is the oldest outdoor Italian market in the country. If that's not enough to get you to the market's annual spring festival, imagine the taste of a freshly made cannoli. Over the years, the festival has become a cultural hodge-podge, drawing in vendors from China and the Middle East alongside the Italians who have been there for generations.
8. The Austin Food & Wine Festival, April 26-28, Austin, Tex.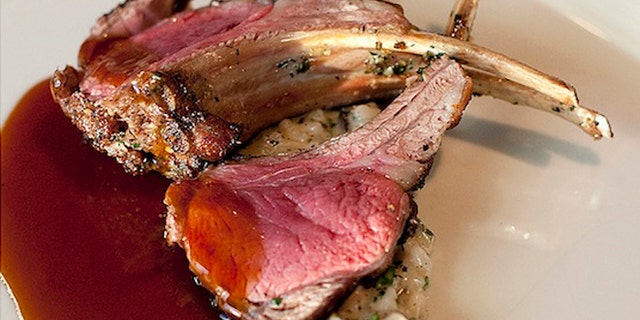 The culinary gem of the Lone Star State was bound to make the list. The Austin Food & Wine Festival is a weekend full of celebrity chef demos, live music, Tex-Mex, whiskey tastings and cowboy boots. What's not to love?
9. Blue Ridge Wine & Food Festival, April 10-14, Blowing Rock, N.C.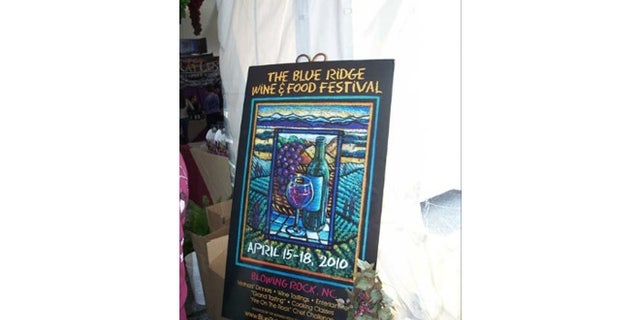 This festival is the love child of the Alaskan wilderness and the Deep South. The festival's popular "Grillin' & Chillin'" event will again feature North Carolina barbecue and Alaskan salmon, scallops, crab.
10. Memphis World Championship Barbecue Cooking Contest, May 16-18, Memphis, Tenn.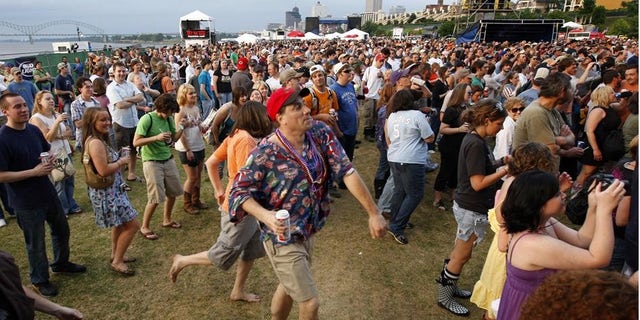 Where better to celebrate spring than in the barbecue capital of the South? More than 100,000 barbecue fans flock to Memphis every year for the annual Memphis World Championship Barbecue Cooking Contest. The goal is simple, smoke the best pork on the planet for a chance at bragging rights and more than $110,000 in cash and prizes. This year there will be 250 teams competing in the World Championship, all ready to get hog wild.