Alton Brown slams Anthony Bourdain for his criticism of TV chefs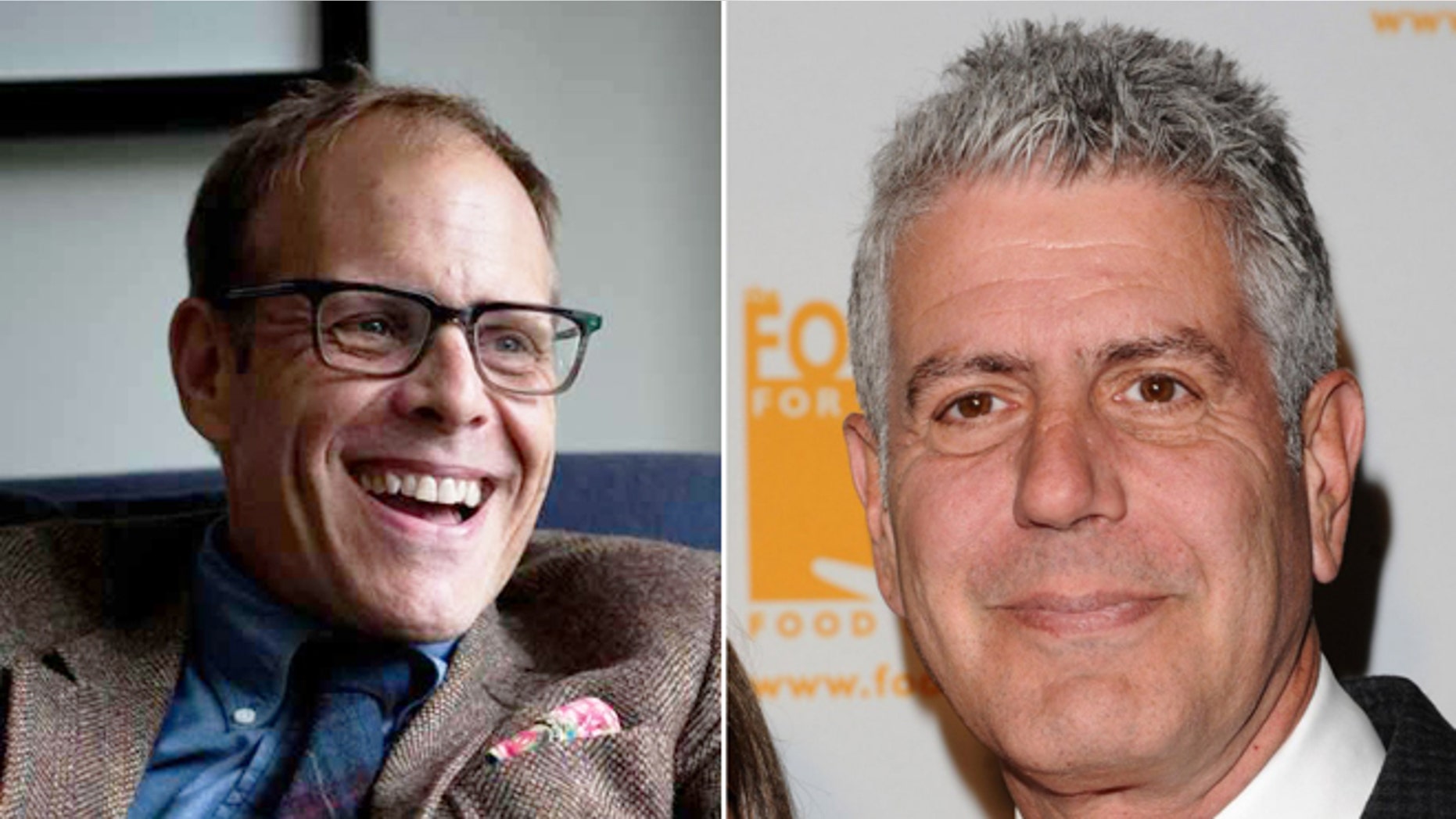 Food Network star Alton Brown has a few words for fellow celebrity chef Anthony Bourdain.
In July, the "Parts Unknown" chef lashed out at food stars like Guy Fieri and Adam Richman for glorifying over consumption and reinforcing foreign stereotypes about Americans at a conference in Atlanta. Though Bourdain did not specifically mention Brown, he expressed general disdain for the some of the over-the-top food programming seen on television today.
But Brown, who has been with Food Network since 1999, defended food TV-- and his own culinary prowess.
"I don't have to defend my skills against anybody. I've got 14 years and 252 episodes of a show called 'Good Eats' that I'm pretty sure I can use as a résumé for my skills," the chef told People about his show that aired from 1999 to 2012.
"When was the last time you saw Anthony Bourdain actually cook anything? I've spent 14 years cooking my own food on television and I've never seen him cook a meal."
Talking to People about his new show "Camp Cutthroat"-- an outdoor spin on the popular "Cutthroat Kitchen" which challenges chefs to prepare dishes with wacky ingredients in unusual conditions-- Brown explained that the competition-style programming has kept the network relevant.
"Once Food Network moved out of being an emerging network into a full-fledged television network, it had to fight for the same number of eyeballs as everybody else did," Brown said. "And that, by and large, in the last decade of our media generation, has been competition. That's what most people want to watch."
But it's not all bad blood between Brown and Bourdain. The former "Good Eats" host says he admires Bourdain's bravado, and his personal musings on food.
"I will say this: I think that [Bourdain] is probably the best writer about food. I'm jealous of his work," Brown said. "He pokes a lot of things and that's fine; you have to have critics, issue provocateurs, so to speak. I'm a fan, and the few times I've gotten to work with him I enjoyed it immensely."