All-female craft beer festival coming to Florida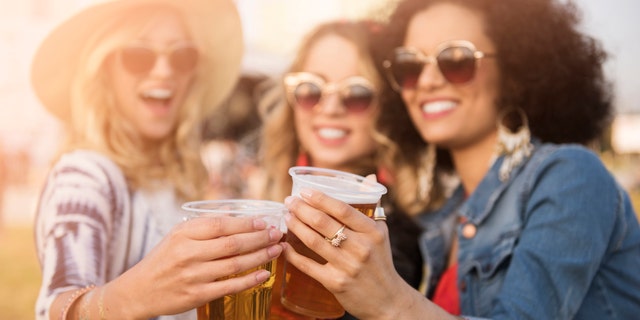 Women in the beer industry are banding together Memorial Day Weekend for the country's the first FemAle BrewFest in Fort Lauderdale, Fla. The event will highlight female beer experts and brewers in the industry.
At the festival, presented by women's advocacy group Fem Collective, you can expect beer tastings, art, food from local female-owned restaurants, and live music, according to the festival website.
"The FemAle Brew Fest is unique because of its focus," Frances Antonio-Martineau, event organizer and CEO of Fem Collective, told Miami New Times.
"For years, the women in this industry have been overshadowed by men. But with this event, some of the best female-run breweries in the country will be in attendance, showcasing both their regular and seasonal products, making this the first and only festival of its kind in the U.S."
Brewers from all over the country will be in attendance, including co-founder and owner of Santa Cruz Mountain Brewing, Emily Thomas; co-owner of Accomplice Brewery and Ciderworks, Felonice Merriman; director of quality at Ballast Point, Lauren Zeidler; and head brewer at Lagunitas Brewing Company, Mary Bauer.
The festival will take place on May 28 from 1 p.m. to 5 p.m., with tickets now available online ranging from $20 to $45.
A portion of the proceeds will be donated to Pink Boots Society, an organization that aims to help women grow their careers in the beer industry through educational programs and scholarships.