A bride surprises her bridesmaids with doughnut bouquets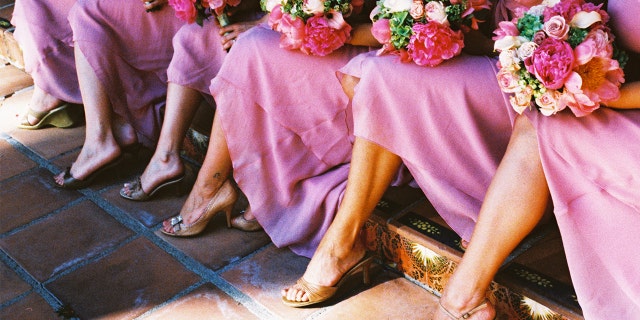 A quirky bride from Sydney, Australia, decided that her wedding needed a little more flavor. So she went ahead and swapped out her traditional flower bouquets with a huge array of doughnuts – naturally.
CHIPOTLE'S NEW QUESO DIP TO DEBUT IN RESTAURANTS NATIONWIDE
The twenty-three-year-old bride, Paige Burgess, told BBC that she went the fried dough route because she wanted a fun, light-hearted touch.
"Everyone thought it was hilarious, and the venue couldn't believe it," Burgess said.
Her bridesmaids seemed to not believe it either. The moment Burgess informed her bridesmaids of their new edible arrangements was caught on camera – and though they do look surprised, we can't say they look too upset about the last minute switch.
However, though the sweet treats were in hand, they never made it any further.
FOLLOW US ON FACEBOOK FOR MORE FOX LIFESTYLE NEWS
"We had plenty of goodies beforehand," Burgess explained to BBC, "so we were too full to eat [the donuts.]"
At least they looked good for the pictures.