A.1. debuts 'meat scents' candles to fill your home with the aroma of steak sauce and beef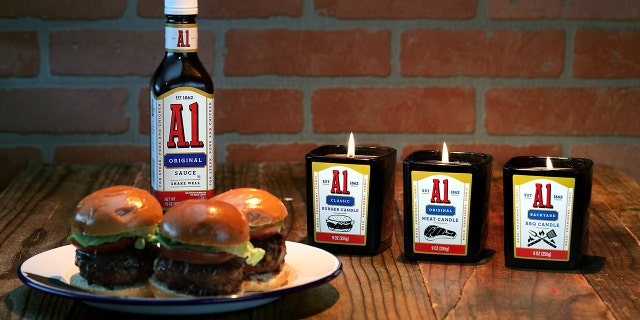 With Father's Day right around the corner, many are in a full panic mode about what to get the old man for his special day on June 17. And it there's a pain in his eye every time he unwraps another tie, bottle of cologne, or coffee mug, there's a slightly strange but potentially satisfying gift on the market this year: A.1. Meat Scents candles.
The aroma of the famous sauce that's been slathered on steaks, burgers, and meatloaf since the early 1800s is now available in 9-ounce candles that retail for $14.99 each.
The carnivorous keepsake comes in three different fragrances: Original Meat, Backyard BBQ, and Classic Burger.
Each one is hand-poured in the U.S. and will burn for 50 to 70 hours.
If your pops loves to grill and you think his heart would be gladdened by the sight of a beef-scented gift, you can buy him an A.1. candle from the product's official website while supplies last.