8 of the most caffeinated coffee drinks
For many, sipping on a cup of joe every morning isn't just part of the daily routine --it's a motivation to get you out of bed. For some avid drinkers, though, just one cup of morning coffee won't do.
If you're at the point where you're chugging multiple cups of java every day, perhaps wishing you had a continuous IV of the stuff, you may want to try a stronger brew. Well, we're here to help. Today, coffee brews are getting stronger --and coffee brands can you give enough (or more) of the recommended caffeine intake in just one cup. Just remember: the FDA recommends no more than 400 milligrams of caffeine per day (that's 4-5 cups of the usual blend).
Using stats from the caffeine-tracking website Energy Fiend, and stats from the Center for Science in the Public Interest, we compiled a list of the most caffeinated coffee beverages sold by top-selling coffee companies. (Note: If the caffeine content was not available through CSPI or a company website, we did not consider it for this list.)
So if you're really looking for that extra morning jolt, check out the coffee drinks that pack the most punch.
1. Death Wish coffee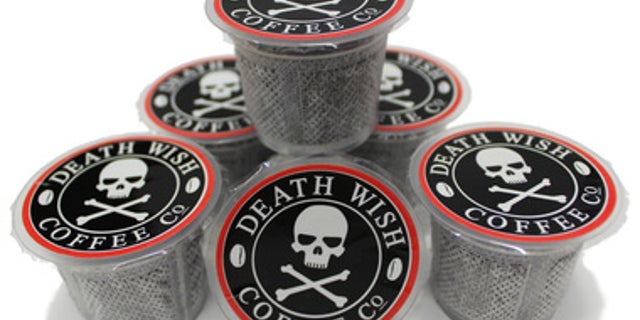 Unlike most blends brewed from Arabica beans, Death Wish uses robusta beans that contain 200 percent more caffeine --and is billed as the world's strongest cup of coffee available commercially. The company, which started in Saratoga Springs, N.Y., guarantees your money back if the cup isn't the strongest you've ever had -- and for those who need a shot fast, it even has single-serve coffee capsules, too.
651 milligrams / per 12 fluid ounce
2. Starbucks Venti Coffee
This leading coffee chain sells many high-caffeine beverages but its brewed coffee really packs a punch. Keep in mind that depending on brewing times and other factors, the amount of caffeine in a single cup can vary --but just one cup of this has more caffeine than what the FDA recommends.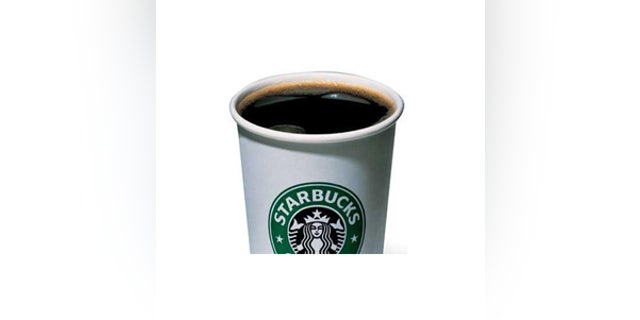 415 milligrams / 20 fluid ounce
3. Dunkin' Donuts Large Coffee with Turbo Shot
When a large cup just isn't enough, Dunkin' Donuts patrons can add a signature Turbo Shot to their brew. Turbo coffee is a medium-roasted ground coffee with slightly more caffeine than its original blend. Mix the two, and you'll be good to go all day.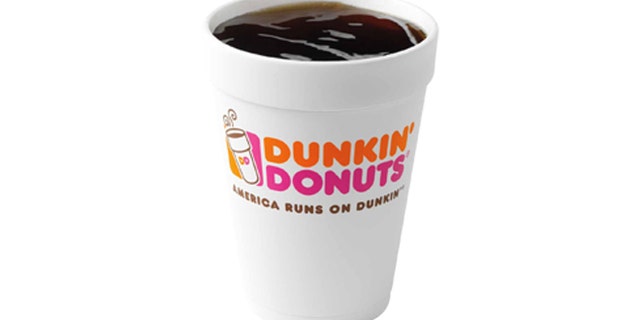 395 milligrams / 20 fluid ounce
4. Shock Coffee Triple Latte
Each can of this pre-packaged coffee drink contains three shots of espresso but caffeine amounts can vary from pack to pack. For chocolate lovers, a mocha version is also available.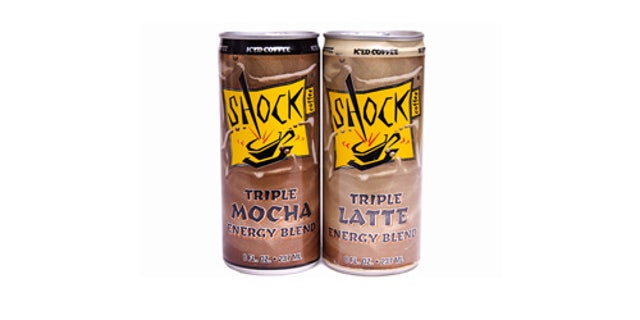 231 milligrams / 8 fluid ounce
5. Biggby Red Eye (brewed coffee with espresso)
This drink will certainly help with those red eyes. Biggby Red Eye is espresso combined with normal drip coffee, and can really get your motor running. The growing Midwest franchise carries several heart-pumping varieties, so you don't have to choose just one.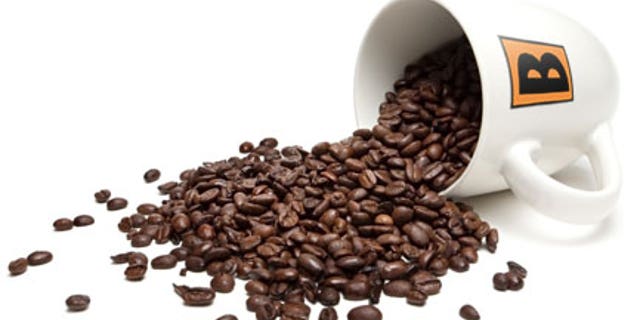 274 milligrams / 16 fluid ounce
6. Peet's Brewed Coffee
Peet's has a reputation for making strong tasting coffee from its deep-roast process. But despite the taste, its medium roasts actually contain more caffeine. This medium-bodied blend is a top seller at this national coffee house chain.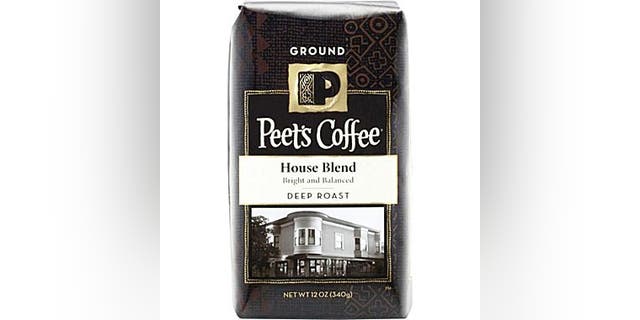 267 milligrams / 16 fluid ounce
7. Panera Frozen Mocha
Creamy sweet coffee drinks may not always be as caffeinated as their less-adorned counterparts, but don't be fooled by Panera's Frozen Mocha. This drink will definitely keep you awake.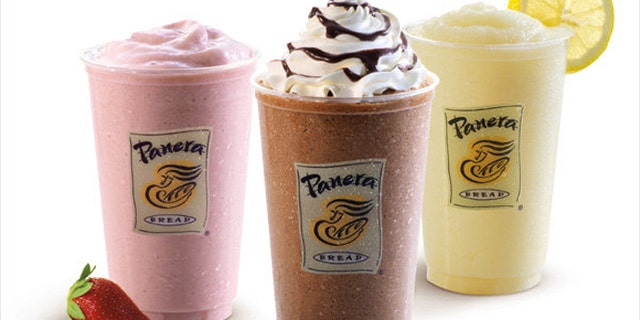 267 milligrams / 16 fluid ounce
8. Starbucks Grande Caffè Americano
Americanos are a mix of espresso blended with water, and Starbucks Grande size contains 3 full shots.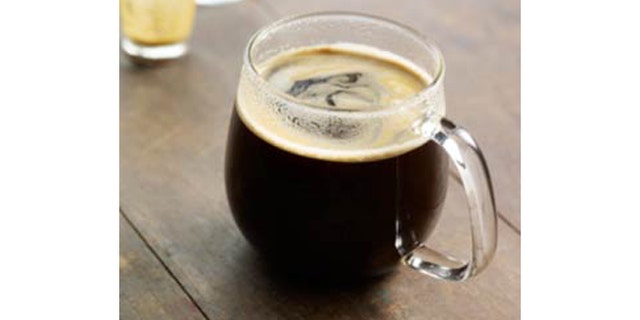 225 milligrams / 16 fluid ounce