Unless you've been in hiding under a rock for the past month, you know that pumpkin spice latte season is in full swing.
But Starbucks and Dunkin Donuts don't have a lock on pumpkin spiced lattes.
Now the flavor comes in all shapes and sizes, from cookies and ice cream to the more unbelievable burgers and pizzas. If you haven't hopped on the pumpkin spice bandwagon quite yet, perhaps these creations will change your mind.
1. Pumpkin spice pizza cake – Epic Meal Time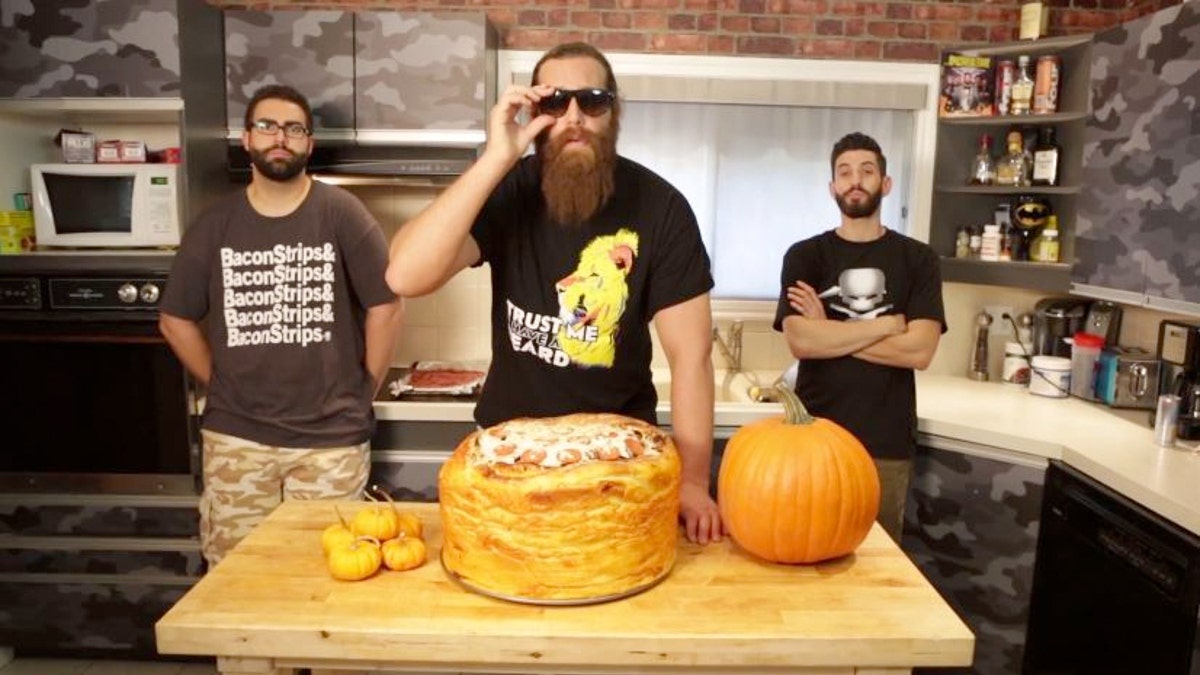 The Pumpkin Spice Pizza Cake from the guys on Epic Meal Time is pretty much exactly what it sounds like, a cake made entirely out of layers of pizzas. Each element of the pizza cake has pumpkin elements to it: pumpkin-spiced bacon strips, pumpkin-spiced the pizza sauce and cheese. Each pizza is then layered one on top of the other until a several layered cake is formed, then baked until the dough is cooked through. Check out the video of the boys at work here. It's pretty amazing.
2. Pumpkin spice latte burger – Umami Burger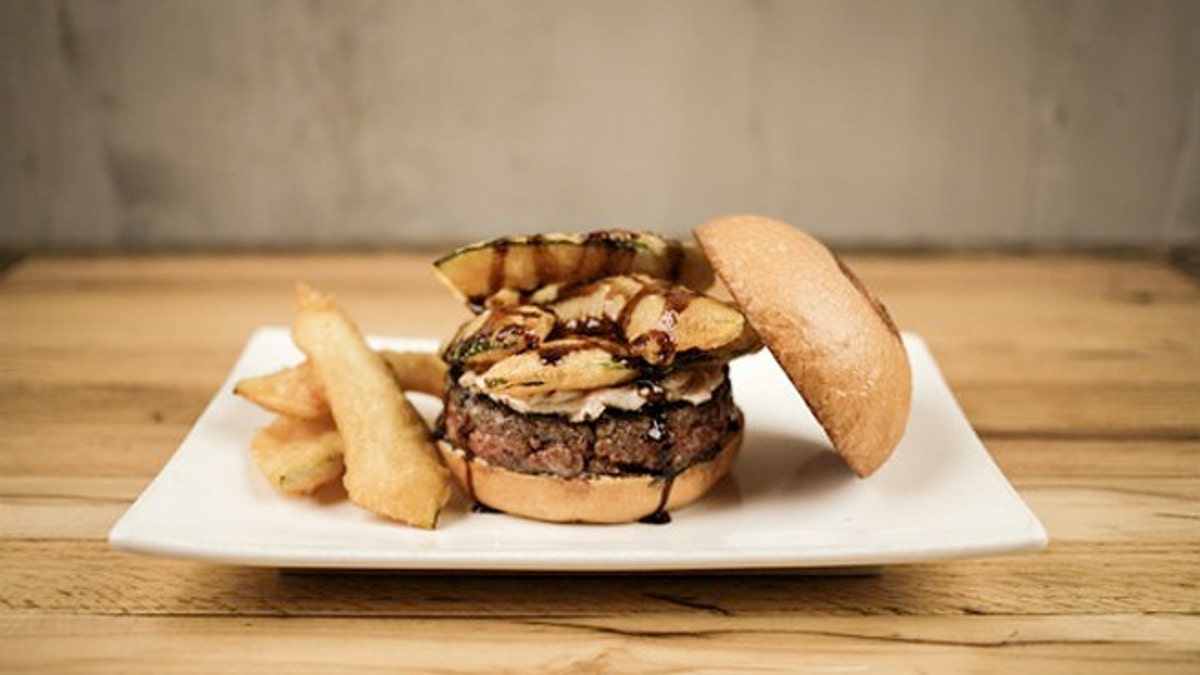 Umami Burger jumped on the pumpkin-spice bandwagon with this creative burger. It features a beef patty topped with garlic aioli, tempura Kabocha squash, spiced Mascarpone, and a coffee glaze. Yummy. The Pumpkin Spice Latte Burger goes on sale starting November 5 at all participating locations for $12.
3. Pumpkin ice cream - Baskin-Robbins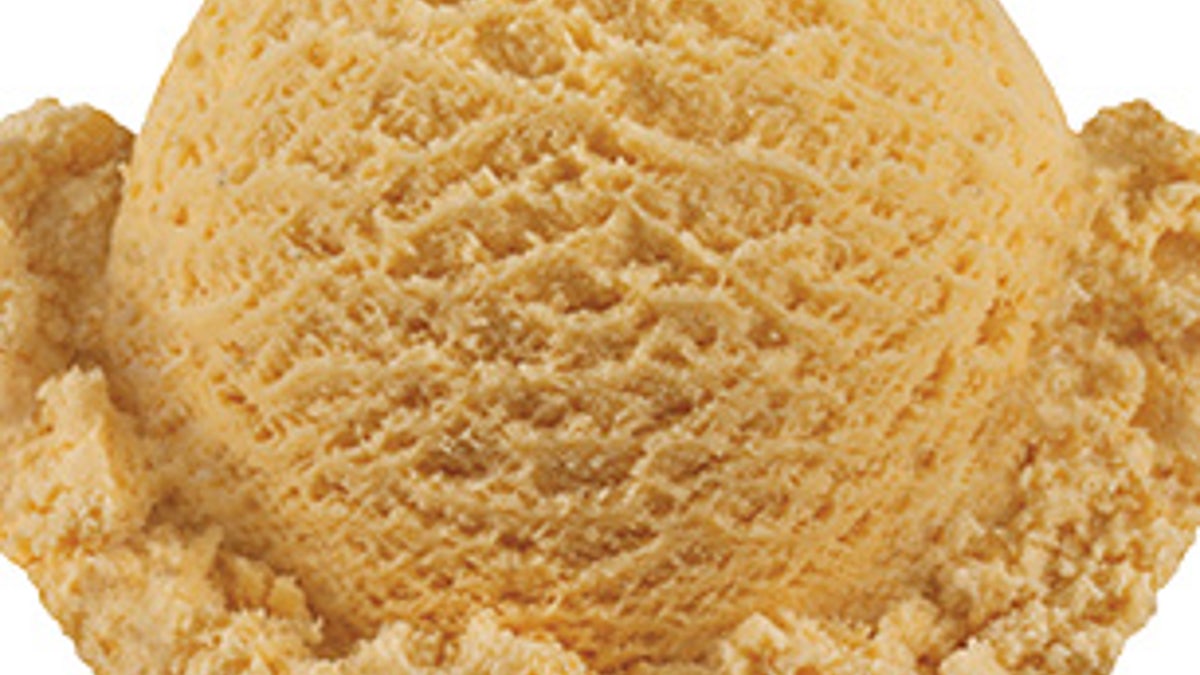 Baskin-Robbins is known for having some fairly innovative ice creams that make up its 32 flavor roster, and the pumpkin pie ice cream is certainly a welcome addition. Flavored with a pumpkin pie base, brown sugar, cane sugar and cane molasses syrup, this ice cream will undoubtedly give you all the taste without the caffeine.
4. Pumpkin spice Oreos - Nabisco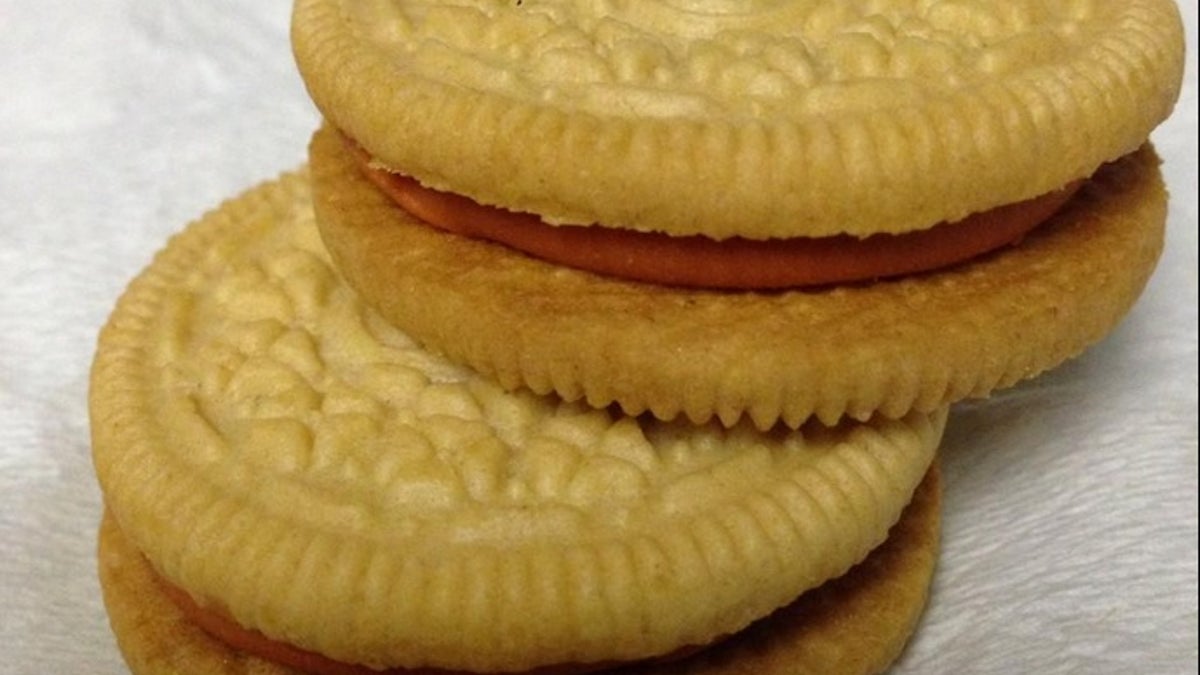 From mint and banana split creme, to more holiday-themed varieties, it's not surprising that Oreo recently released a pumpkin spiced cookie just in time for fall. The pumpkin spice variety is only available for a limited time, so if you're hoping to get your flavor fix in cookie form, make your way to the grocery store as soon as you can.
5. Spicy pumpkin breakfast pizza pie with spicy orange ghee hollandaise - Bon Appetit Paleo!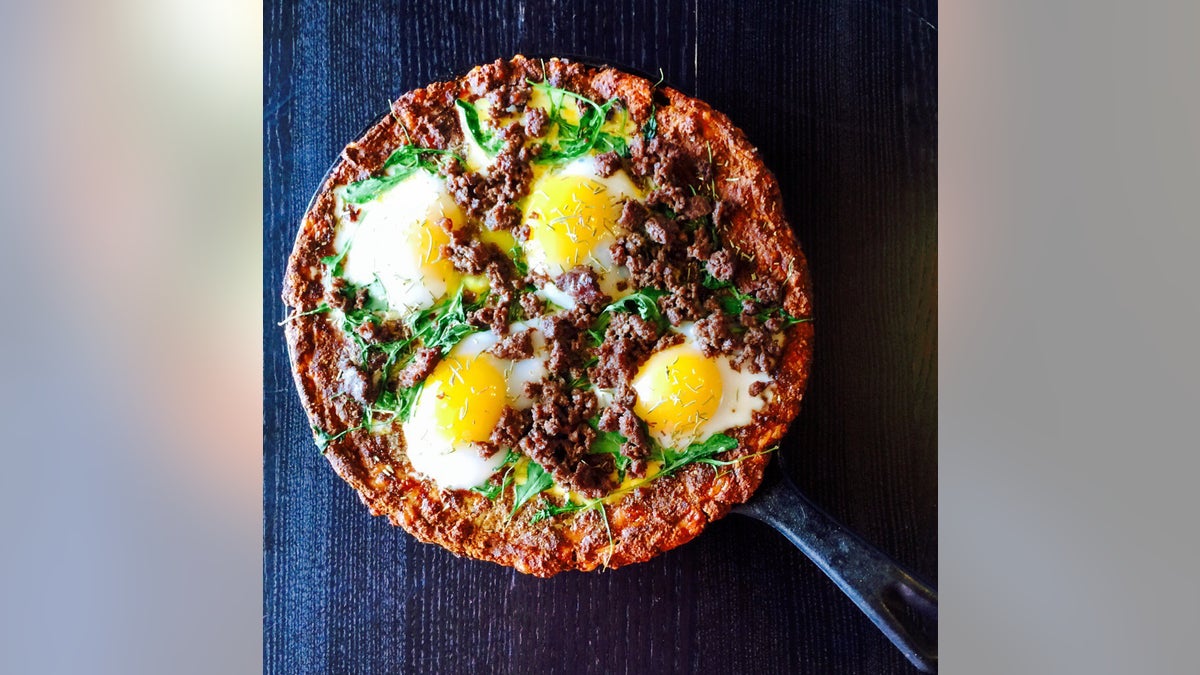 It's easy to whip up your own crazy pumpkin spice latte combo at home. This Spicy Pumpkin Breakfast Pizza from Bon Appetit Paleo!, is quite different. The pizza itself may seem like a standard breakfast offering, until you realize that your pizza crust will be made with fresh pumpkin. The outcome is a beautiful balance of a pumpkin spice latte, a savory egg and sausage breakfast, and a pumpkin pie all mixed into one.