5 hangover foods you need on New Year's Day
Recovering from New Year's Eve and the night of drinking is never an easy task.
The cure for what ails you, that dreaded New Year's Day hangover, lies in none other than food. But not just any food; hangover food is a different type of food all together. It tends to be more on the greasy side, but not in a bad way. Think eggs and sausage, burgers stuffed with melted cheese, or even savory breakfast tacos.
Take a shower, drink some water and get to cooking one or all of these ideal hangover meals.
1. Cheesy Eggs and Sausage Croissant Casserole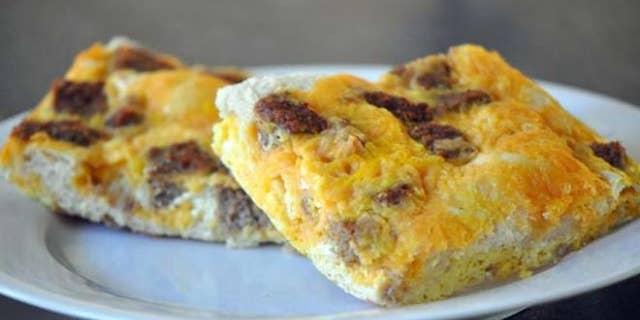 This dish is extremely easy to throw together in the morning, and will be able to feed you and whoever you happen to find passed out on your floor on New Year's Day.
Recipe: Cheesy Eggs and Sausage Croissant Casserole
2. Pastrami and Arugula Omelette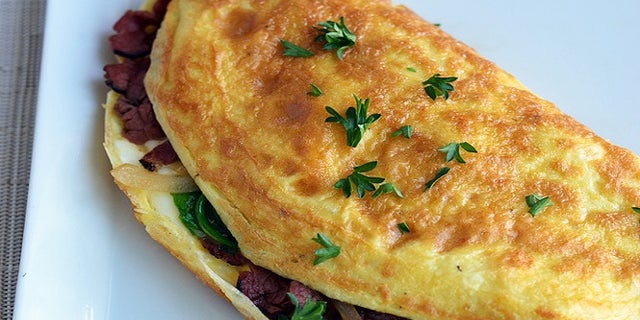 This hearty omelette from Paleo Fondue is the ultimate pick-me-up breakfast. Packed with plenty of protein, you'll be able to feel your pre-hangover self coming back to life with every bite.
Recipe: Pastrami and Arugula Omelette
3. Juicy Lucy Hamburger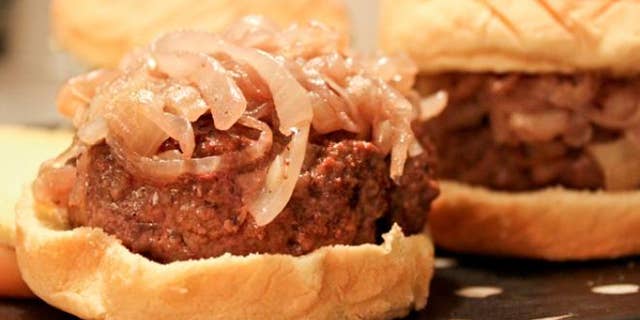 You may not automatically think of a burger when your hangover sets in, but that meaty, fatty beef patty will be your saving grace the morning after a long night of drinking. Bonus: this burger is stuffed to the brim with cheese, giving this hearty meal a fun and tasty twist.
4. Chorizo and Green Chile Frittata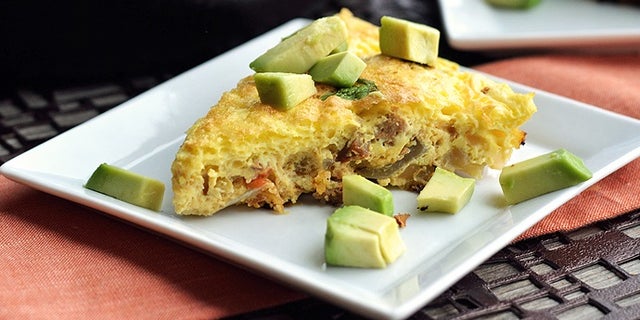 Sometimes the best way to kick that hangover is with a dose of spice, and this chorizo and green chile frittata from Paleo Fondue has just that. Make sure to use a pan with a heavy bottom for this, like a cast-iron skillet, and don't skimp on the cheese.
Recipe: Chorizo and Green Chile Frittata
5. Hill Country Breakfast Tacos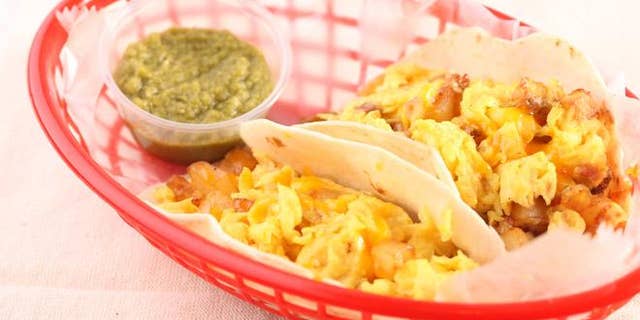 This breakfast taco is the ultimate hangover food; easy to make and requires only a handfull of ingredients, most of which are probably sitting in your refrigerator right now. These are also incredibly portable, so if you actually have to be somewhere important on New Year's Day, you can bring your breakfast with you.
Recipe: Hill Country Breakfast Tacos