5 awesomely insane sandwiches for National Sandwich Day
Since the 18th century, people have been enjoying endless combinations of meat, cheese or veggies stuffed between two slices of bread. But we're not sure the man who inspired the holiday could have dreamt up some of the over-the-top sandwich creations on the market today.
National Sandwich Day is celebrated on the birthday of John Montagu, the fourth Earl of Sandwich, who, legend says, wanted a portable feast that he could hold in his hand during a marathon game of cards.
His chefs came together and voilà, the first sandwich was born. Sandwiches appear in almost culture on earth.
From high-brow truffles to fast food chicken patty buns, consider indulging in one of these over the top creations to celebrate National Sandwich Day. We're sure the Earl would approve.
1. Zillion Dollar Grilled Cheese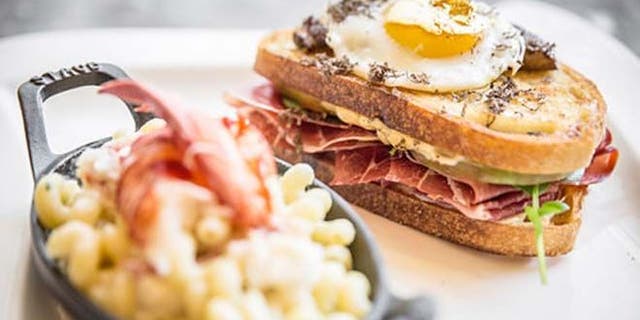 Deca Restaurant + Bar inside the Ritz-Carlton Chicago served up this $100 version of the comfort-food classic. The sandwich has Spanish black Iberico ham -- famous for its distinctive flavor due to the acorns the pigs eat --artisan sourdough bread, 40-year aged Wisconsin cheddar with 24k gold flakes, white truffle aioli, 100-year-old aged balsamic vinegar, heirloom tomatoes and foie gras. All topped with a sunny-side-up duck egg and served with a skillet of lobster mac.
2. KFC Zinger Double Down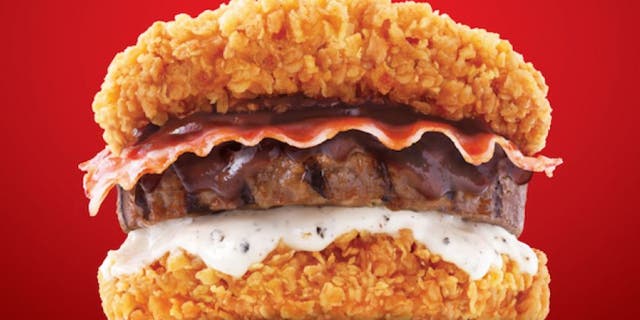 A follow up to the fried chicken chain's Double Down sandwich, the Zinger Double Down King is a hamburger topped with bacon, barbecue sauce and "pepper dressing" sandwiched between two pieces of crispy fried chicken. No bun need for this meaty delight.
3. The PB&J Bun Burger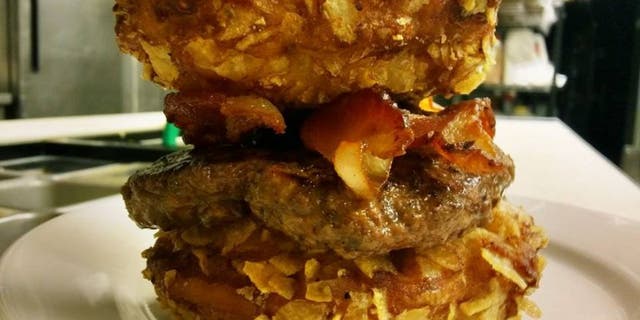 What happens when you combine a kindergarten lunchbox favorite with the appetite and imagination of a high school teen? This over-the-top PB & J burger. The beef patty is marinated in banana-sriracha, topped with bacon, while deep fried kettle chip coated PB&J sandwiches form the buns.
4. Burger King Kuro Diamon Black Burger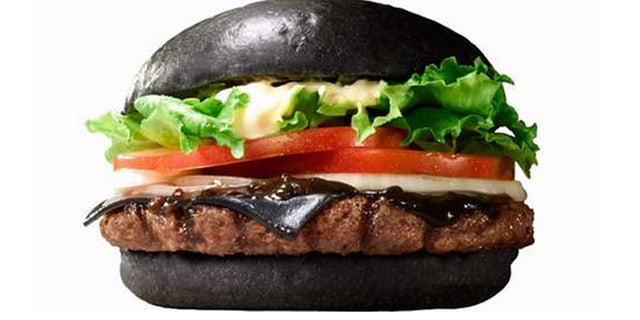 This attention grabbing burger gets its deep hue from bamboo charcoal-- even the cheese gets the eery colored makeover. The updated Kuro burger also comes with a squid ink sauce.
5. The Quintessential Grilled Cheese Sandwich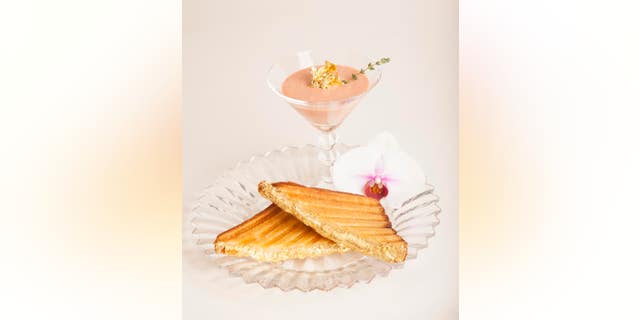 This ultimate grilled cheese creation holds the Guinness record for being the "Most Expensive Sandwich in the World." What goes into a $214 sandwich? Start with thick slices of French Pullman Champagne Bread –made with Dom Perignon Champagne and 24k edible gold flakes, that's been buttered with thick layers of grass-fed white truffle butter. Caciocavallo Podolico Cheese, rare cheese originating from Italy made from the milk of free-ranging Podolica cows. After the cheese has melted, the sides of the sandwich are gilded in 24 kt gold. If you want to get your hands on this decadent delight, note that a 48 hour advance notice required to order.