10 off-the-beaten-path destinations for foodies
Now that spring has officially started, many folks will be taking some time off to vacation in warmer climates. Spring also tends to be the time when people's inner foodies come out, excited for fresh seasonal produce and the culinary delights they help create. That's why many travelers will be using part of their travel time to explore restaurant menus that should be revamped with new recipes and exciting seasonal ingredients. As the president of a travel company, I've enjoyed my fair-share of meals in a variety of food meccas across the nation, including mainstays like New York, Chicago and San Francisco. While these cities do serve up some unforgettable dishes, I've had some equally impressive meals in lesser thought-of cities across the country, often at a fraction of the price. These cities not only have extraordinary eats, but some great hotel deals as well, so you can use the money saved on your hotel to splurge on your meals once you arrive.
1. Denver, Co.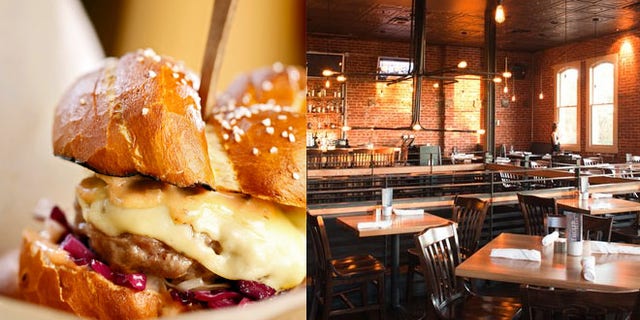 Denver dining is really flourishing, especially over the past several years. When making a trek to the Mile High City, check out Denver Magazine's annual list of the top 25 restaurants in the region. They also look at the city's best chefs and up-and-coming food trends. Two restaurants I recommend are Euclid Hall and Cheeky Monk, known for formally pairing their dishes with craft brews – a staple of the Denver food scene.
Sample deal: $75/night for a 4-star hotel in the Greater Downtown area of Denver – bookings on 3/12/13 for stays 3/29 – 4/1/13.
2. Savannah, Ga.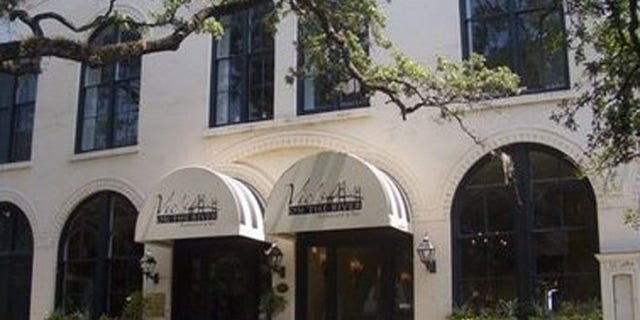 When in Savannah, travelers must sit down for a bite at Mrs. Wilkes' Dining Room. Previously a boardinghouse, this restaurant is famous for its family-style southern cooking. Plus, its location in historic downtown Savannah puts it within walking distance of all the popular bars and pubs for an evening full of festivities. Some of my other recommendations include Vic's on the River and Elizabeth on 37th.
Sample deal: $72/night for a 3-star hotel in the Savannah Midtown area of Georgia – bookings on 3/12/13 for stays 3/29 – 4/1/13.
3. San Antonio, Texas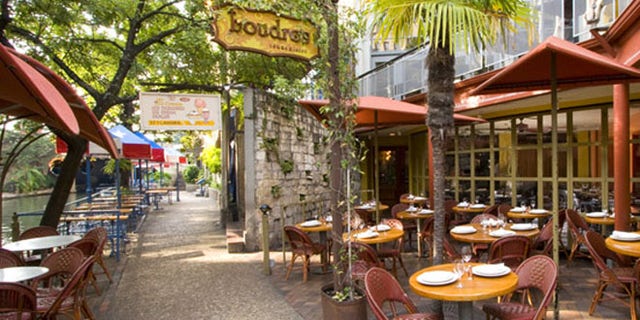 Those who love a good downtown scene and "Tex Mex" food should head to San Antonio. The Friendly Spot cooks up some of the best tamales I've ever tasted and Boudro's on the Riverwalk has a relaxing outdoor patio where foodies can indulge in blackened prime rib and shrimp enchiladas.
Sample deal: $104/night for a 4-star hotel in the Riverwalk East and Alamo area of San Antonio – bookings on 3/12/13 for stays 3/29 – 4/1/13.
4. Honolulu, Hawaii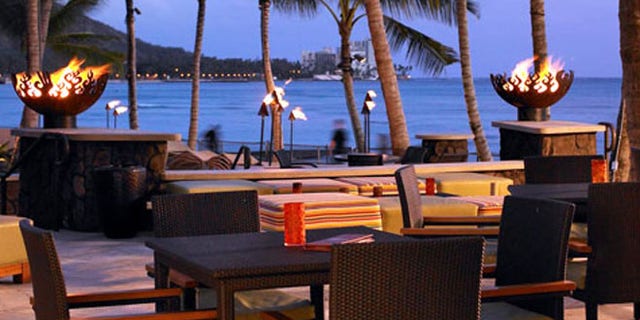 Foodies cannot go wrong at RumFire, where the food is only enhanced by unbeatable ambiance. It's right on Waikiki beach, set against a beautiful Hawaiian backdrop. The menu is extensive and consists of cuisines from all over the globe with everything you could imagine – from spicy ahi tuna to sticky chicken wings and stir fried edamame. For those folks who want a special local touch, I would recommend Alan Wong's, which is going on 18 years in business. With ethnic roots back to Hawaii, they use only locally grown produce and foods found in their own backyard.
Sample deal: $107/night for a 3-star hotel in the Central Waikiki area of Honolulu – bookings on 3/12/13 for stays 3/29 – 4/1/13.
5. Seattle, Wash.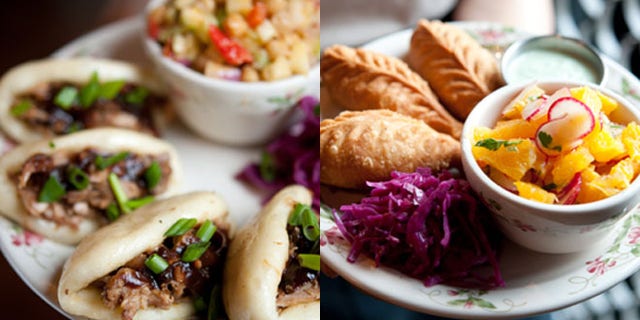 The Downtown Seattle scene is definitely a hip place to be for foodies these days. Full of fresh and eclectic foods, restaurants here run the gamut from locally-grown, farm fresh menus to cuisines from around the globe. Speaking of international dishes, folks should head to Ting Momo restaurant for a fresh take on Tibetan dumplings.
Sample deal: $98/night for a 4-star hotel in the Downtown Pike Place area of Seattle – bookings on 3/12/13 for stays 3/29 – 4/1/13.
6. Providence, R.I.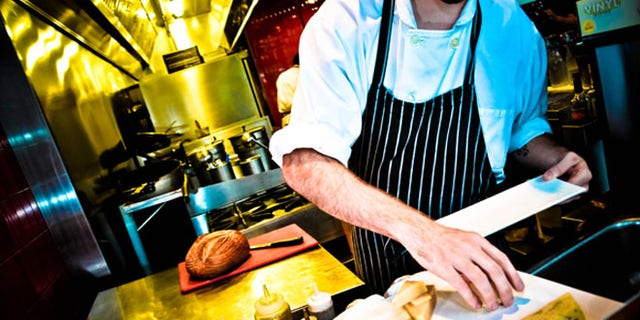 Chez Pascal on Hope Street in the summit district is a great option when you're in Providence. It has a cozy French ambiance and a delicious cheese plate that's a must if you are in the mood for a classic hors d'oeuvre. For a more casual feel, check out the all-American Nick's on Broadway; even their brunch is a delight (eggs benedict are a must).
Sample deal: $48/night for a 3-star hotel in the Newport-Middletown-Jamestown area of Providence – bookings on 3/12/13 for stays 3/29 – 4/1/13.
7. Florence-Myrtle Beach, S.C.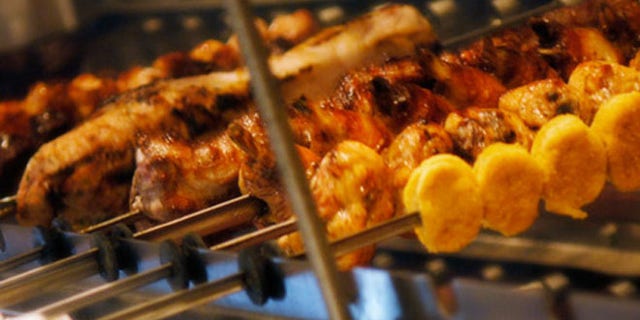 With so many different cuisines on the Grand Strand, it's definitely a good idea to do your research before you go. Full of Brazilian charm, I recommend the Rioz Brazilian Steakhouse for their extensive menu of meats cooked to perfection. And even though this next place can get a bit tourist-heavy, anyone who appreciates a good sunset should have dinner at the Pier 14 Lounge and Restaurant, which is a popular oceanfront choice with a rich history. Plus, their seafood is as fresh as it gets in Myrtle Beach.
Sample deal: $64/night for a 4-star hotel in the Myrtle Beach area of Myrtle Beach – bookings on 3/12/13 for stays 3/29 – 4/1/13.
8. Atlanta, Ga.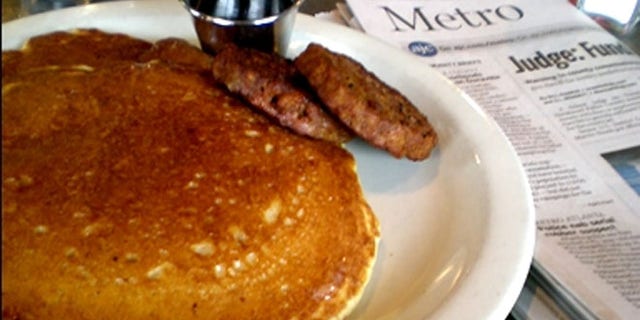 If you happen to be strolling down Memorial Drive, you must stop by Ria's Bluebirdfor breakfast or lunch. This petite French restaurant is family-owned and has everything you could ask for, from a cozy and friendly environment to delicious home-style food. Ranked 27 by Zagat's, Restaurant Eugene is a fancier option and, just last year, its chef won a James Beard Award for Best Chef of the Southeast. In general, Atlanta has a diverse eating and drinking experience leaving travelers with plenty of options for dinner and nightlife.
Sample deal: $71/night for a 4-star hotel in the Downtown Atlanta area of Atlanta – bookings on 3/12/13 for stays 3/29 – 4/1/13.
9. Albuquerque, N.M.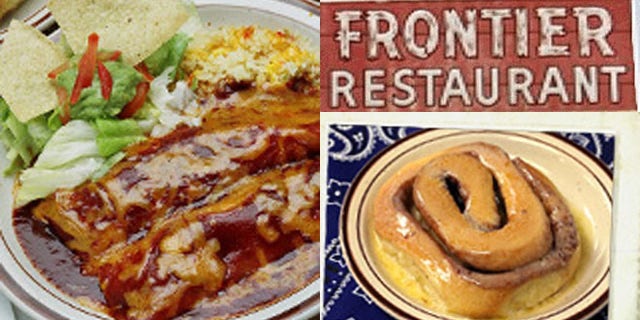 For a delicious cross between Mexican and American cuisine, Frontier Restaurant is an affordable option for travelers in the mood for carne avocado burritos (with homemade flour tortillas), burgers or a mouth-watering, homemade green chili stew. For a sweet ending to your meal, dig into their homemade cinnamon rolls that are served hot and oozing with a sugary glaze.
Sample deal: $72/night for a 4-star hotel in Downtown Old Town area of Albuquerque – bookings on 3/12/13 for stays 3/29 – 4/1/13.
10. Kansas City, Mo.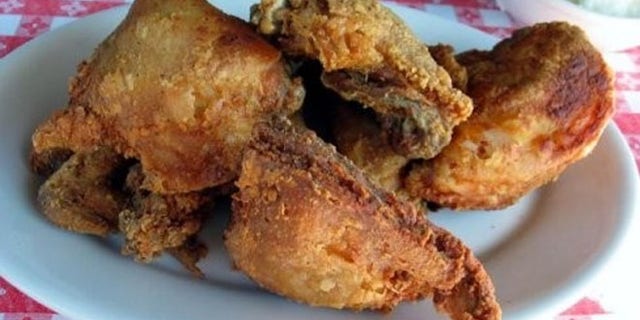 While Kansas City is famous for its barbecue, one of the most talked about places for fried chicken in the city – and perhaps the best anywhere – is Stroud's. Since it opened in 1933, this place has won numerous awards, and was featured in places like the TV show Man vs. Food. Beyond that, Kansas City has a surprisingly rich and diverse overall food culture; it's home to the annual Ethnic Enrichment Festival which brings in cuisines from 66 countries around the world.
Sample deal: $93/night for a 4-star hotel in the Downtown Kansas City – Crown Center area of Kansas City – bookings on 3/12/13 for stays 3/29 – 4/1/13.
Above hotel sample rates are based on Hotwire searches made on 3/12/13 for stays 3/29 – 4/1/13.