South Carolina inmates baptized behind bars Sunday: 'Jail doesn't have to be the end'
A South Carolina jail celebrated 18 changed lives over the weekend.
Darlington County Sheriff Tony Chavis told Fox News an initiative to mentor and baptize inmates started after a Stop the Violence meeting at the beginning of the year.
TIM TEBOW SURPRISES TEXAS PRISON AFTER GETTING LETTER FROM INMATE'S FATHER: 'MY NEW BROTHERS IN CHRIST'
Chavis suggested getting ministers and mentors on the local level "in an attempt to stop the return of these young men and women back into the system. So if we are able to touch one of these lives for Christ...that they know they don't have to stay in a life of crime...so they would have a way out of prison through the Lord."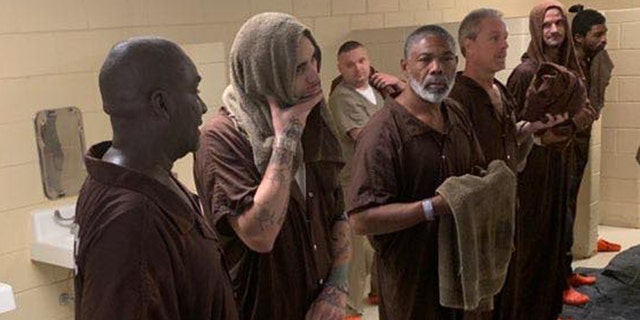 "People care about them," he added: "I care about them. I care about their safety. I care about them beyond my walls here at the W. Glenn Campbell Detention Center."
And on Sunday, they were slated to have 10 men baptized but it quickly grew to 18, bringing it to a total of nearly 30 who have been baptized in a few months after a handful of Veterans, led by Democratic Sate Rep. Robert Williams, mentored the men.
RIVAL GANG MEMBERS RISK THEIR LIVES TO GET BAPTIZED TOGETHER IN TEXAS MAXIMUM-SECURITY PRISON
"Jail doesn't have to be the end," the sheriff's office wrote on Facebook. "It can be the very beginning of the ultimate forever."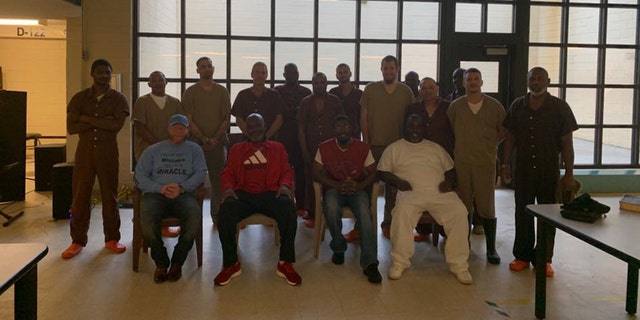 They concluded: "Please continue to pray for the amazing happenings at the W. Glenn Campbell Detention Center."
Chavis said the prison reform focuses on mentoring and helping them get jobs so they don't go back to a life of crime after leaving jail.
"We are very fortunate to have local ministers to come in and work with them," he said.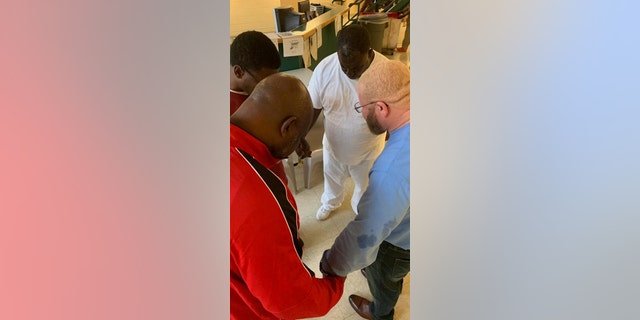 Many in the area reacted positively to the news that quickly went viral.
"Wonderful, we all have a past...let's pray for their future," one person wrote.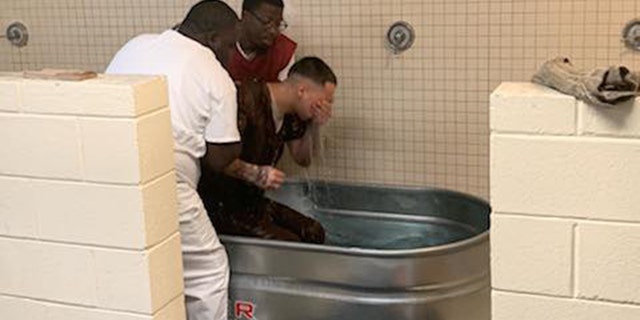 CLICK HERE FOR THE ALL-NEW FOXBUSINESS.COM
Another said, "God bless those who are ministering. Every soul is valuable and precious."