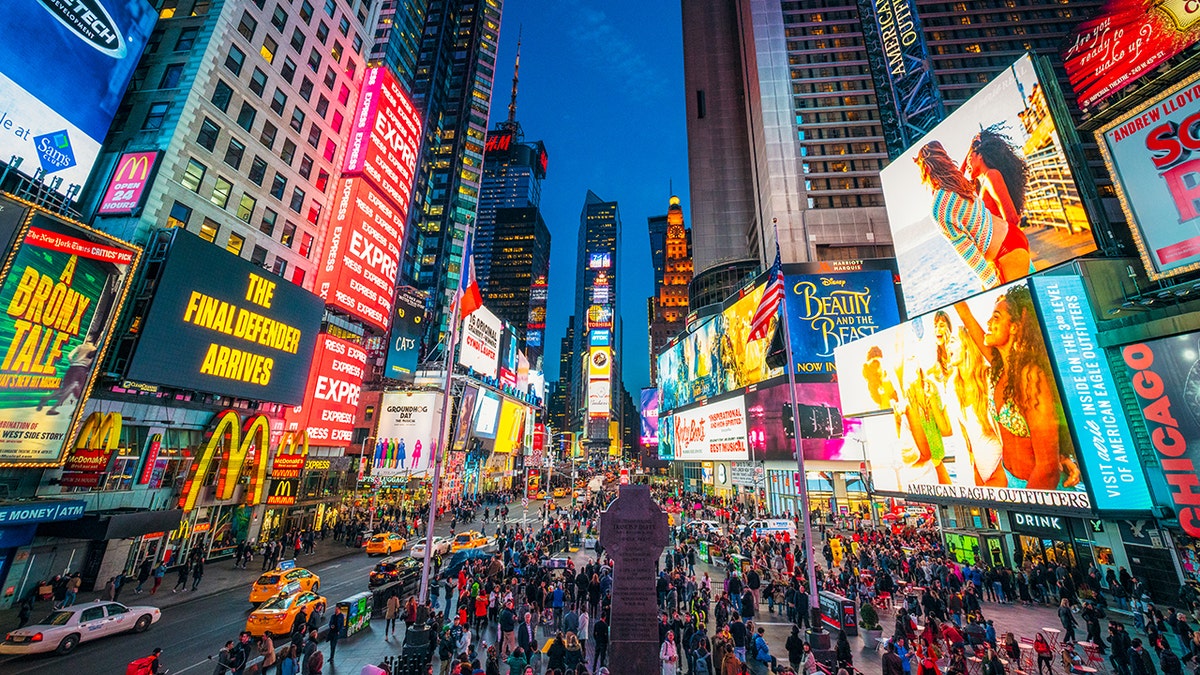 After New York publicly celebrated its most expansive abortion bill, allowing abortion up to the point of birth in many cases and performed by non-doctors, a conservative Christian group launched a nationwide pro-life campaign that will culminate with an event in New York City to show that "every life is made in the image of God."
Focus on the Family's 12-week campaign, dubbed "See Life Clearly," leads up to a May 4 event called "Alive From New York" in the heart of Times Square.
OB/GYN SLAMS NEW YORK ABORTION LAW: 'ABSOLUTELY NO REASON TO KILL A BABY' IN 3RD TRIMESTER
"We're looking to fill Times Square with pro-life Americans, and it will feature live music, compelling and inspirational speakers, and best of all, live 4-D ultrasounds broadcast on a massive digital marquee in Times Square, powerfully showing the world that a baby inside the womb is fully human and should be given the chance to be born," Focus on the Family announced.
Jim Daly, president of Focus on the Family, told LifeSiteNews they chose the location because it is known as "the crossroads of the world."
"And we're at a crossroad as a nation regarding life," Daly said. "Do we really want to be part of the abortion axis of evil – like China, North Korea, and Vietnam that allows abortion for any reason after 20 weeks? We're hearing from people all over the country who are disgusted by the blatant disregard for life. Enough is enough!"
CLICK HERE TO GET THE FOX NEWS APP
Daly and his organization have been in the fight for 40 years, but he believes this is a critical time as both sides of the political aisle battle over abortion.
"In the aftermath of the egregious NY legislation legalizing late-term abortion and the Virginia governor endorsing infanticide, we're prayerfully hoping this will call greater attention to the plight of the preborn," he added.
ABORTION SURVIVORS ON NEW LATE-TERM ABORTION BILLS: 'WHERE WERE MY RIGHTS IN THE WOMB?'
The Colorado Springs, Colorado-based group is encouraging supporters to sign "A Declaration for Life," attend the event, and donate to the Option Ultrasound program, which offers grants for ultrasound machines, nurse training, and medical conversion funds to clinics.