Zoe Saldana's New Bestie? Bradley Cooper's Mommy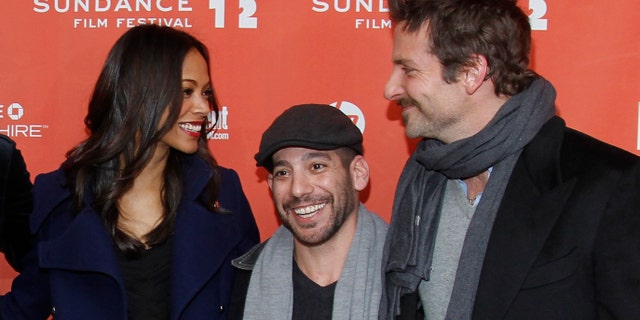 It looks like Zoe Saldaña has already met Bradley Cooper's family.
A photo of the gorgeous Avatar actress has surfaced, where Saldaña is seen hanging out with Cooper's mom Gloria, People magazine is reporting.
The publication says Saldaña, her sister, and Cooper's mom spent the day together getting lunch at California Pizza Kitchen and catching the romantic comedy "The Vow."
Saldaña, 33, met Cooper while co-starring in "The Words," a movie in which the two play a married couple.
Latino Stars Dazzle at the Golden Globes
While promoting "The Words" at the Sundance Film Festival Saldaña talked about her views on relationships and the concept of love.
"How unconditional am I when I'm in love?" Saldaña said. "Would I be able to be with a man - or with someone - that feels incomplete?"
"If we change this, if we get married, if we have a baby... Would I be able to deal with that for so many years and accept them as who they are and go, 'This is who I fell in love with and I don't want to change you?'
"I'm not like that, which is why I wanted to play her, because it was a challenge," Saldaña said.
Rio's Spectacular Carnival Parade
The couple were first linked together last November when they were seen getting cozy at a Manhattan nightclub.
The following month E! News reported that the couple was "just starting to tell family and friends that they're an item."
The news about Saldaña's new man came just after she announced via her Twitter account that she was no longer engaged to her fiancé of 11 years, Star trek actor Keith Britton.
While Saldaña and Cooper have reportedly been together for months, they have yet to confirm their relationship.
You can reach Kacy Capobres at: You can reach Kacy Capobres at:
KacyJayne@gmail.com or via Twitter: @KacyJayne
Follow us on twitter.com/foxnewslatino
Like us at facebook.com/foxnewslatino