YouTube star Logan Paul apologizes for sharing video of dead body hanging in Japanese 'suicide forest'
YouTube personality Logan Paul has apologized for sharing a video that appeared to show a body hanging in a Japanese forest known as a suicide spot.
Paul posted his apology on his Twitter page Tuesday, saying, "Where do I begin. Let's start with this. I'm sorry."
In a follow up video posted Tuesday afternoon, Paul asked his followers not to defend his actions and said he is "ashamed" of himself.
Although the video has been taken down, segments were still online. Critics, who have also gone online, say what was offensive was Paul's giggling and joking about the body.
The video shows Paul, who has millions of Twitter followers and YouTube subscribers, going on a trek with friends in Aokigahara forest, near Mount Fuji.
He seems aware that the site is sometimes chosen for suicides, but is surprised to come across what appears to be a hanging victim.
"Yo, are you alive?" he says in the video. "Are you f---ing with us?"
Paul posted a more sanguine video on YouTube on Monday, showing him romping through a Tokyo park, talking about his apparel brand, visiting gadget stores and running around city streets wearing a Pokemon outfit.
He briefly mentioned the encounter with a body at the start of the video, saying, "That was weird."
The video was uploaded on Sunday and titled "We found a dead body in the Japanese Suicide Forest." According to New York magazine, it garnered more than 6 million views in less than one day before it was removed by Paul.
His younger brother Jake Paul is also no stranger to controversy. The actor announced he was leaving his TV show on Disney, "Bizaardvark," in July 2017 after his neighbors called him a public nuisance.
According to KTLA5, Jake Paul burned furniture in his empty pool, causing flames and smoke that billowed higher than the home itself. Additionally, he wasn't shy about giving out his home address to fans. As a result, the street was constantly flooded with people, mostly young girls, hoping to catch a glimpse of him.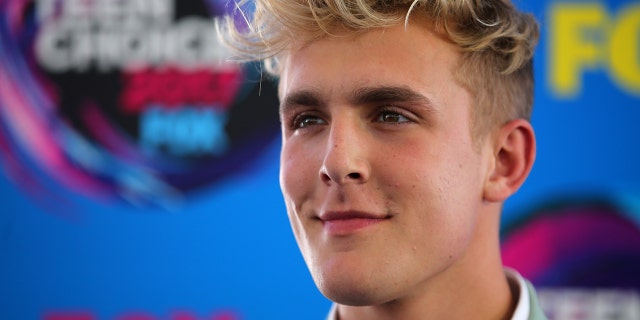 "Long story short… my team, Disney Channel, and I have come to the agreement it's finally time for me to move on from the Disney family and 'Bizaardvark," Jake Paul said at the time of his exit. "At this point in time I am wanting to focus more on my personal brand, my YouTube channel, business ventures, growing Team 10, and working on more adult acting roles."
The Associated Press contributed to this report.