Will Meghan Markle, Duchess of Sussex, vote in the midterm elections? Kensington Palace won't say
Meghan Markle's life transformed into a real-life fairy tale when the American actress married England's Prince Harry in May and became the Duchess of Sussex — but will she be voting during the midterm elections before officially becoming a British citizen?
Kensington Palace told Fox News Tuesday they were not commenting on the matter. However, the 37-year-old recently revealed the right to vote was on her mind.
Markle, who is expecting her first child, gave an impassioned speech in late October during her royal New Zealand tour in honor of the 125th anniversary of women's suffrage in the country. She stressed the importance of women voting to make a difference in their nation.
"Suffrage is not simply about the right to vote but also about what that represents," she explained, as reported by Town & Country. "The basic and fundamental human right of being able to participate in the choices for your future and that of your community. The involvement and voice that allows you to be a part of the very world you are a part of. And women's suffrage is not simply about the right to vote for women, but also about what that represents.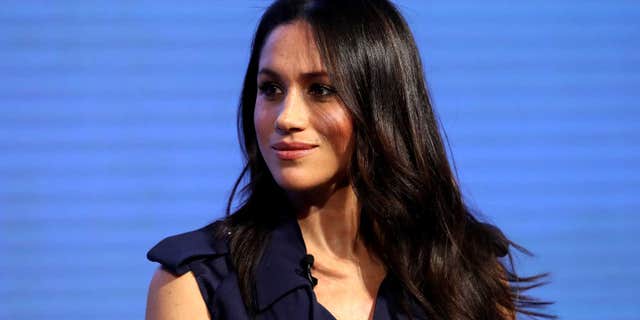 "The basic and fundamental human right of all people — including members of society who have been marginalized — whether for reasons of race, gender, ethnicity or orientation — to be able to participate in the choices for their future and their community."
People Magazine shared Markle is currently going through the years-long process of applying for British citizenship, so she can still vote in her home country. However, she might be taking cues from her grandmother-in-law, Queen Elizabeth II, who approved the marriage between the Hollywood star and her grandson.
According to the royal family's website, the 92-year-old monarch doesn't vote in elections because she has to be seen as impartial as head of state.
"As Head of State The Queen has to remain strictly neutral with respect to political matters, unable to vote or stand for election, however Her Majesty does have important ceremonial and formal roles in relation to the government of the UK," it shared. "The Queen also has a special relationship with the Prime Minister, retaining the right to appoint and also meeting with him or her on a regular basis."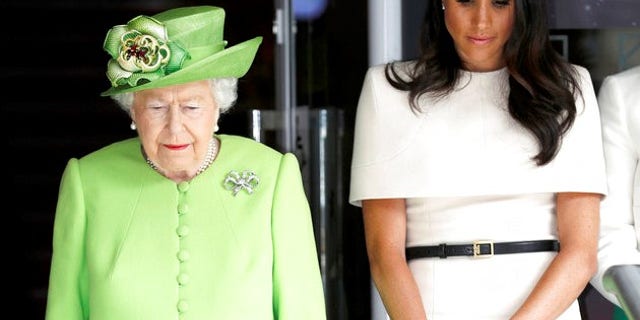 Kensington Palace added as part of Markle's duties, she will be supporting Elizabeth, both in the UK and overseas.
Still, Markle's views concerning voting were clear before she married into the British royal family.
People Magazine also noted that back in November 2016, Markle wrote about the importance of voting in her now-defunct lifestyle blog The Tig in a post titled "Because You Must."
"The right to vote is something for which blood, sweat and tears have been shed; the struggle was endless for us to have this liberty," wrote Markle, as reported by the celebrity news magazine. She was reportedly filming "Suits" in Toronto at the time.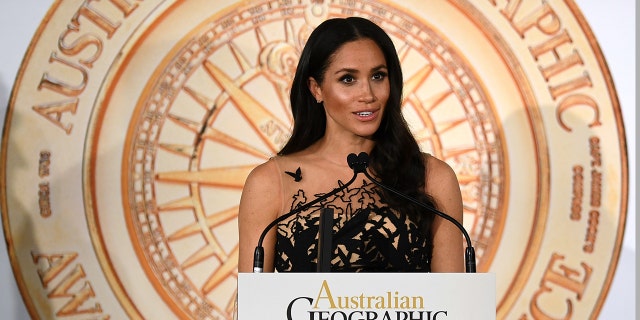 "I ticked the boxes on my absentee ballot last week, closing my eyes and thinking of my great-grandparents who didn't have this right (and thinking of how it would have changed the lives of my grandparents if they had)," she continued. "So on this day, we urge you to exercise said right. Please vote. The fact that we can makes us the lucky ones."
That same year, Markle appeared on "The Nightly Show with Larry Wilmore" where she called Donald Trump "misogynistic" and divisive.
"Yes, of course, Trump is divisive," she said at the time. "Think about just female voters alone. I think it was in 2012, the Republican Party lost the female vote by 12 points. That's a huge number and with as misogynistic as Trump is and so vocal about it, that's a huge chunk of it. You're not just voting for a woman if it's Hillary [Clinton] because she's a woman, but certainly, because Trump has made it easy to see that you don't really want that kind of world that he's painting."
But these days, Markle is focused on settling into her new role and life in the UK. She will next appear alongside Harry, 34, as well as his older brother Prince William and his wife, Duchess of Cambridge Kate Middleton, this weekend during events honoring the 100th anniversary of the end of World War I.