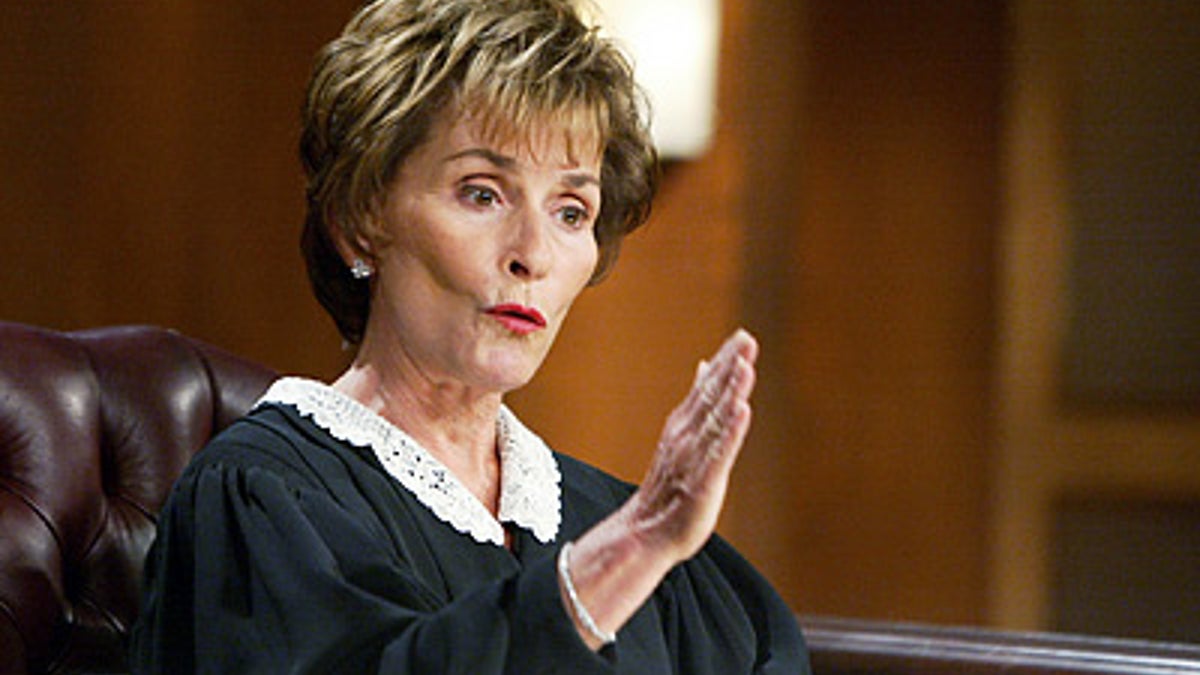 LOS ANGELES – It pays to tell people to shut up already and pay their former landlord the $500 bucks – just ask Judge Judy.
Judith "Judge Judy" Sheindlin is by far the highest-paid personality on television, bringing in an estimated $47 million per year according to TV Guide. Second by a mile is "Daily Show" host Jon Stewart at $25-30 million, followed by Jay Leno, David Letterman and Matt Lauer, who all hover around the $20 million mark.
So how does a 70-year-old grandmother of 12 make more than double than some of the biggest names in show business?
"Judge Judy's show is the most highly-rated first run program in all of TV syndication, more than 'Dr. Phil,' or 'Wheel of Fortune' or any other. So it earns huge fees from the stations that carry, it as well as from advertisers," said Alex Ben-Block, Senior Editor at the Hollywood Reporter. "Her show also has a big advantage – it repeats well. Where talk shows or even off-network sitcoms, once seen, often don't repeat well, her programs seem to be of interest endlessly to her audience."
Which is why Judge Judy's ratings keep going up and up. In 2008-2009, Judge Judy averaged a 4.2 rating. This year, that has almost doubled to a 7.4 rating, which translates into about nine million pairs of eyeballs a day, five days a week. Not only that, Broadcasting & Cable News reported that Sheindlin's repeat ratings are also on the rise – climbing 9 percent from last year to a 6.2 rating.
So who are all these rabid Judge Judy fans? Seventy-three percent of her viewers are female, with the median age around 60 years old. Eighty-five percent of her viewers did not graduate college. And even though that places her viewers outside the target demographic for most advertisers – who typically go after women 25 to 54 – experts say her hardball personality has the unique ability to break boundaries.
"Her audience does skew older but she also attracts lots of people from other quadrants," Bloch explained. "If you watch her show today you will see a lot of commercials that appeal to an older audience, but some that go broader (toward women of all ages) as well."
Of course with success comes copycats: Judge Joe Brown, Judge Mills Lane, and Judge Mathis are out there lambasting lamebrains five days a week as well, but their ratings all pale in comparison. So what is it about Sheindlin's scathing spin on small-claims disputes that sets her salary – and her ratings -- so far above the others?
"In a world where people are so careful to be diplomatic, Judge Judy is direct yet entertaining. She sticks it to people who have it coming, and audiences are responding to that in even higher numbers," said Glenn Selig of Selig Multimedia. "Her increasingly high ratings and hefty salary are the result of her rulings being right on the money."
Case dismissed.