Which of your favorite TV shows' days may be numbered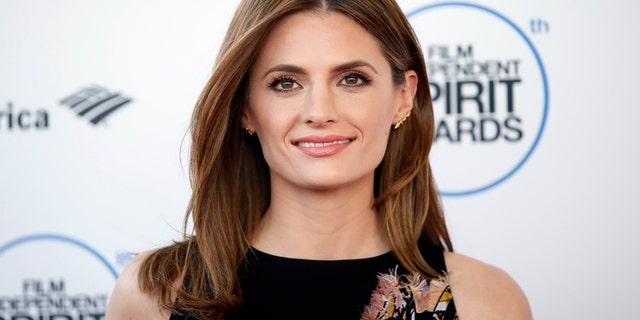 With the formal end of the TV season about two months away, networks have begun solidifying their schedules for the fall: ABC last week issued renewals for 15 of its shows (including "Quantico," "Fresh Off the Boat" and "Grey's Anatomy") and CBS on Tuesday indicated it would likely bring back all of its freshman series (good news for "Limitless" and "Supergirl").
For others that have either run their course or failed to impress, judgment day is nearing. We weigh the pros and cons of those remaining "bubble shows," as they are known, coming back for another season.
"Castle" (ABC)
Seasons: 8
Stars: Nathan Fillion, Stana Katic
Do the math: 5.3 million viewers for last new episode
The bad news: This is an aging show whose stars have contracts that are coming up for renewal. Things could get really expensive to keep "Castle" going. A recent leadership shakeup at the network also means all bets are off for veteran shows.
Silver lining: Loyal fanbase; plus ABC may want to stay in business with Fillion, with whom they've worked since his days on the soap "One Life to Live."
"Hawaii Five-0" (CBS)
Seasons: 6
Stars: Alex O'Loughlin, Scott Caan, Daniel Dae Kim
Do the math: 8.3 million viewers for last new episode
The bad news: The drama skates by on Friday nights with no star power, no prestige and no buzz. With few cancellations, the network will have to move out some veterans to make room for new shows.
Silver lining: CBS likes a stable schedule, and "Five-0" still turns out a respectable audience.
"The Muppets" (ABC)
Season: 1
Stars: Miss Piggy, Kermit the Frog
Do the math: 2.7 million viewers for last new episode (season finale)
The bad news: The show has proven a ratings bomb and a creative disappointment after a much-hyped debut last fall.
Silver lining: ABC is keen on shows with Disney characters (see: "Once Upon a Time," "Agents of S.H.I.E.L.D."), so it could opt to give the Muppets a second chance on a family-friendly night like Fridays.
"The Mysteries of Laura" (NBC)
Seasons: 2
Stars: Debra Messing, Josh Lucas
Do the math: 7.4 million viewers for last episode
The bad news: Still an underperformer, there seems little justification for keeping it on the air — especially with yet another Dick Wolf Chicago-based procedural ("Chicago Law") ready to join NBC's Wednesday lineup.
Silver lining: While its very existence has always mystified us, it is also true that this was one of the very last series to be renewed in 2015, so there's still time.
"Sleepy Hollow" (Fox)
Seasons: 3
Stars: Tom Mison, Nicole Beharie
Do the math: 3 million viewers for last new episode
The bad news: Viewers have literally gone to sleep over the drama this season, necessitating its move from Thursdays to Friday night, death's waiting room.
Silver lining: Fox has a true leading man in Mison and his charm — and devoted "Sleepyhead" fans — may help "Hollow" live another day.