Watch (a few of) 2016's Super Bowl commercials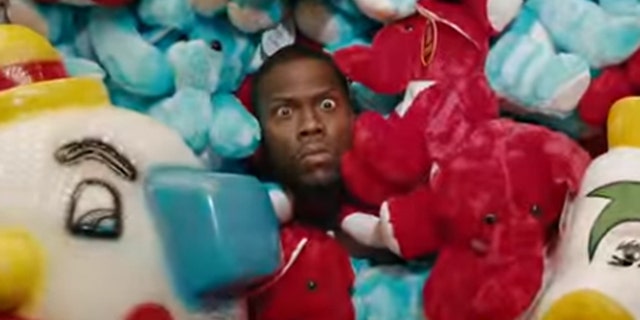 NEWYou can now listen to Fox News articles!
Let's face it. Whether you're a football fan or not, you tune in to watch the Super Bowl for the commercials.
Every year, companies compete for your attention with a variety of ads fitted for football's biggest day. We rounded up a few of our favorite commercial teasers set to debut this Sunday.
Take a look at some of our favorite 2016 Super Bowl commercials.
"Marilyn" by Snickers
Who doesn't want to see William Dafoe dressed up as Marilyn Monroe?
"First Date" by Hyundai Genesis
Be glad comedian Kevin Hart isn't your dad because he doesn't take first dates too well...
"A New Truck to Love" by Honda Ridgeline
Watch a herd of sheep sing "Somebody to Love."
"Simply Put" Budweiser
Helen Mirren tells us not to drink and drive.
"Defy Label" by Mini
This star-studded commercial includes Abby Wambach, Serena Williams, Tony Hawk, T-Pain and more.
"Ryanville" by Hyundai
Watch two women who have an unhealthy obsession with Ryan Reynolds.
"Super Bowl Babies" by the NFL
A choir of babies conceived the night of the Super Bowl in years past join Seal.