VS Angels Reveal Biggest Turnoffs From Men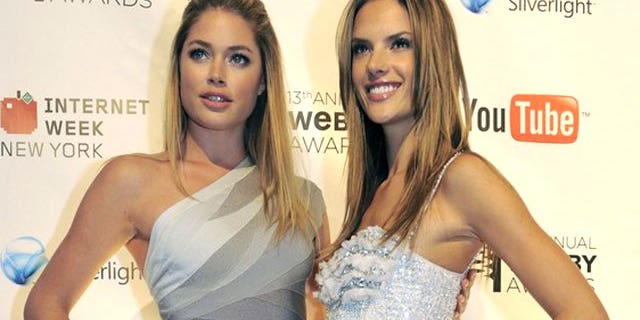 LOS ANGELES – It's that time of the year again - the famed Victoria's Secret Fashion Show which will take place this Thursday in NYC! So for the millions of men (and women) out there that wouldn't mind getting some private time with the sexiest super models in the world take note -- there are certain things one should never do.
"Smoking, I could never deal with that," Marisa Miller recently told Tarts, adding that she could only really be with someone who appreciated the surf and the Northern California lifestyle she grew up around. Meanwhile fellow "Angel" Heidi Klum said that she can't stand a guy that talks too much about himself when he should be talking about the important issues going on in our world. (And FYI, after having just given birth to her fourth child Klum won't be walking in this year's lingerie spectacular but playing host instead).
As for one of the newer recruits to the world of wings, Doutzen Kroes, she can't stand a man that's "insecure" with himself and Alessandra Ambrosio isn't a fan of fighters and bad shoppers.
"I'm turned off it they are aggressive or somebody that is never happy with life," Ambrosio said. "I like people with nice energy. But the worst thing I guy can do is buy you lingerie -- in the wrong size."
Speaking of stunning swimsuit super models, Pop Tarts has learned exclusively that Brooklyn Decker has teamed up with Elle magazine to launch "Elle Make Better program" which includes a three DVD fitness series (yoga, trapeze and cardio) produced and directed by Watch It Now Entertainment.
"Brooklyn spent a week shooting in NYC rooftops," said our insider. "And she'll grace the cover of ELLE in December to marry the launch."