Viewers Will See A 'Different Demi' Lovato On Season Three Of 'The X Factor'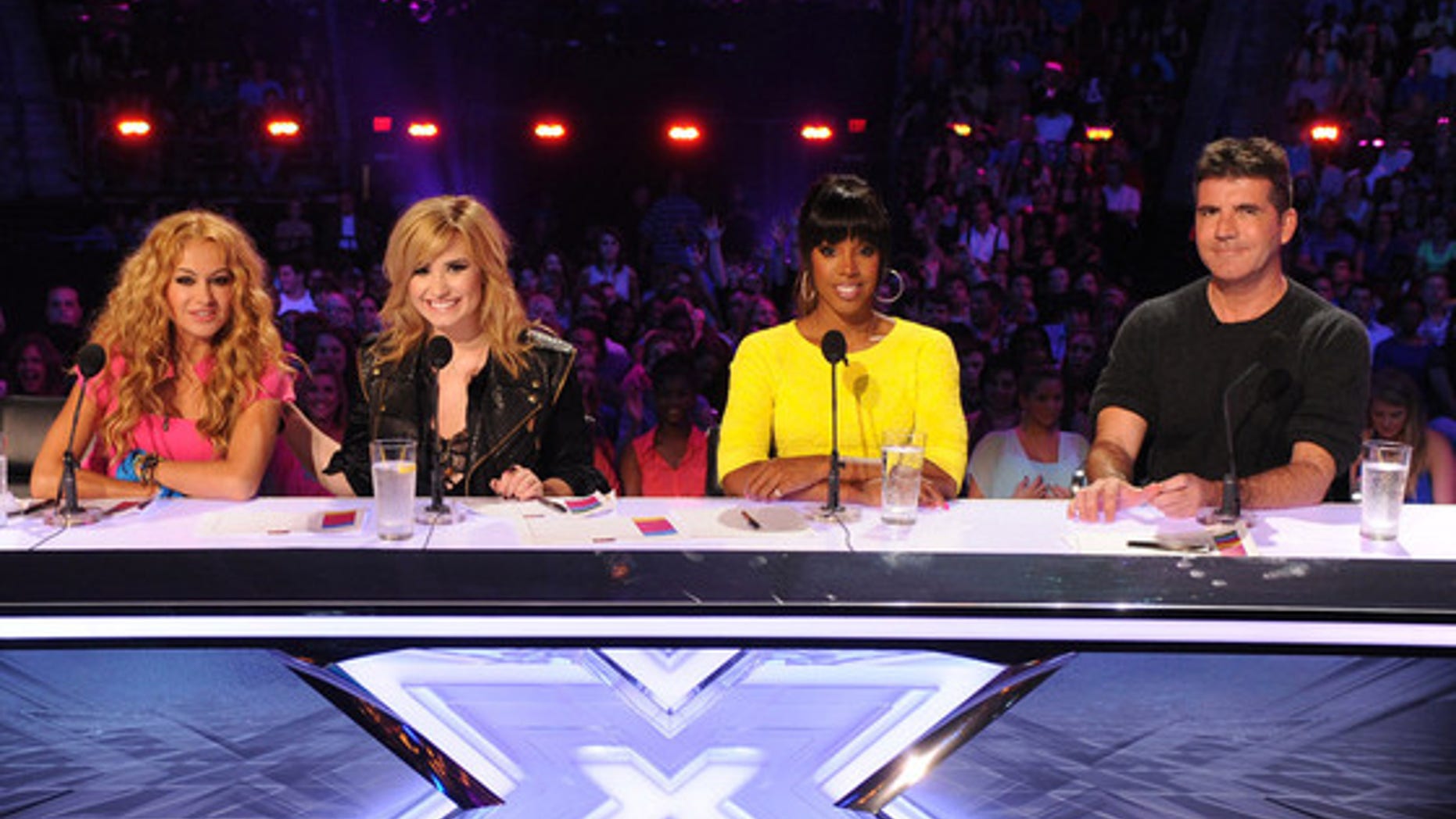 Simon Cowell and his "X Factor" angels are back for a wild new season.
The trailer for the third season of the Fox reality competition gives viewers the first glimpse of new judges Paulina Rubio and Kelly Rowland.
After calling Rowland "a total professional," Cowell had a little fun playing up Rubio's Mexican roots.
"I think everyone is going to understand Paulina," Cowell said in the clip, presumably poking fun at her thick accent.
While Demi Lovato is the only returning judge along with Cowell, after both Britney Spears and L.A. Reid decided to leave, he said this season fans of the show will see a different side of her.
"She respects me this year," Cowell said of this "different Demi."
However, just after he said it, a clip is shown of  Lovato teasing Cowell about his grey hair.
Even with the sass, Cowell is happy to be surrounded by such feisty females telling them, "I love you girls!"
According to the Hollywood Reporter, Rubio is being paid close to $1 million to appear on the show.
But it's Lovato, who received $1 million for her first season on the show, who doubled her fee the second time around — making her the show's youngest and highest-paid judge.
Lovato was able to do this thanks to the overwhelming support she received from the viewers during her inaugural season.
While Rubio is still making more than the other female judge, Kelly Rowland, she also is getting an additional check for her judging duties on "La Voz Kids," a Spanish-language kids version of "The Voice" airing on Telemundo.
Fox has saved big by adding Rubio and Rowland, whose checks combined are way under the gigantic $15 million salary Spears was paid the last time around.
Follow us on twitter.com/foxnewslatino
Like us at facebook.com/foxnewslatino