Video: Is Tim McGraw and Faith Hill's daughter a future country star?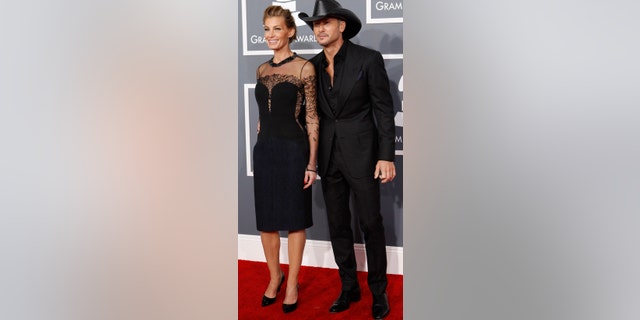 Tim McGraw and Faith Hill have vocal talent in their genes — obviously — and it seems they've passed it on to at least one of their three daughters.
During a pre-show acoustic set at the Gexa Energy Pavilion in Dallas, McGraw invited his youngest daughter, Audrey, to hit the stage. She chose to sing a Dixie Chicks song, 'Travelin' Soldier,' accompanied by two acoustic guitarists. The crowd went wild while she sang, with several fans videotaping the event and taking pictures on their phones.
[youtube u2nUtlOsfqs]
Did we mention she's twelve? Audrey has great control and pure tone; her performance was simple, letting her voice — the most gorgeous instrument — shine. While some fans may have expected her to sing a song made popular by one of her parents, McGraw admitted previously that his daughters don't listen to his music … because they're One Direction fans. Oh well.
Although the couple stays relatively quiet about their kids, McGraw recently went on a daddy-daughter date with his youngest, even sharing a selfie on social media. Audrey may have gotten her beauty from her mama, but she's got Daddy wrapper around her finger — and both of their talent.
She Get It From Her Mama? See Tim and Faith When They Were Kids
[youtube DqN1rYX1Y0c]