Vanessa Marcil alleges ex Brian Austin Green and Megan Fox have 'completely cut' his oldest son 'out of their lives'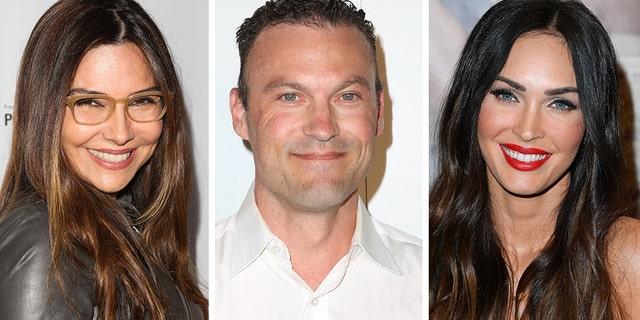 "Beverly Hills, 90210" alum Vanessa Marcil is speaking out about her custody battle with ex Brian Austin Green.
On Sunday, the actress took to Instagram where she publicly addressed for the first time what has allegedly been going on between the former couple over their 16-year-old son Kassius.
"As usual I can't wait to see @lisalingstagram show on custody cases," Marcil began, referring to CNN journalist Lisa Ling.
"12 years ago I was served legal papers and then spent 8 years+ defending myself and my son in custody court in response to his father & his stepmother trying to get full custody(that means I would have seen my son four days a month) and then asking me to pay them child support," she alleged, claiming that Green and his wife, Megan Fox, "lost that case & a civil case asking me for 200,000."
"I never spoke publicly in order to protect my then young son from paparazzi that used to follow him & terrify him," Marcil continued. "I had also never asked for child support of any kind and had never tried to take time away from Kass' dad seeing him. Ever."
The star alleged that Green and Fox ultimately "lost all of these court cases."
"The judge called them all 'Frivolous,'" Marcil claimed. "They always had 50% custody and still did when court ended as I had and have NEVER asked for full custody. "
Marcil, 50, went on to allege that the couple "decided to completely cut Kass out of their lives and his younger brothers' lives."
"Kass has never met his youngest brother and is not allowed to know where his bio father, stepmother and three younger brothers live," she claimed before concluding her note by stating that "custody cases hurt the children only and the truth shall set us all free."
"Put the kids first you guys. There shouldn't be a 'more important parent' kids love both parents equally no matter what either parent's struggles may be.
"Kass has been truly heartbroken since being cut out of his other families lives with NO explanation," Marcil claimed. "Let's do better for our kids. Let's share our stories. #Buddhakids."
Reps for Green, Fox, and Marcil did not immediately respond to Fox News' request for comment.
In addition, neither Fox nor Green have publicly commented on Marcil's claims, however back in August, the 45-year-old actor posted an Instagram photo of Kassius as Aladdin for a play.
"Kass playing Aladdin in a play :)) It was awesome :)" Green captioned the picture.
Marcil and Green, who were co-stars on "Beverly Hills, 90210," welcomed Kassius in 2002.
Two years later, Green started dating Fox before the pair tied the knot in 2010. They have since welcomed three sons: Journey, 2, Bodhi, 4, and Noah, 6.