Valerie Jarrett dismisses Roseanne Barr's tweets: 'Roseanne who?'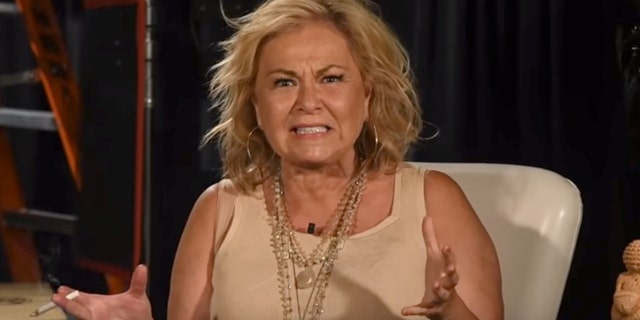 Valerie Jarrett brushed off questions about Roseanne Barr's racist tweet about her that led to the popular reboot of "Roseanne" being canceled during a guest appearance on "The View" Wednesday.
"The View" hosts wasted no time asking the former adviser to President Barack Obama how she felt about Barr's tweet.
In May, Barr tweeted that Jarrett, an African-American who was born in Iran, is like the "muslim brotherhood & planet of the apes had a baby." Hours later, ABC Entertainment President Channing Dungey said the network would not produce the show's second season.
The hosts then showed a clip of a bizarre video posted on Barr's YouTube channel last week. In the clip, Barr explained she was "trying to talk about Valerie Jarrett wrote the Iran deal."
RYAN REYNOLDS PRODUCING 'HOME ALONE' PARODY 'STONED ALONE'
"That's what my tweet was about!" screamed Barr.
"I know," the interviewer said. "You've explained this literally 300 times."
"I thought the bitch was white!" Barr yelled. "God da----! I thought the bitch was white! F---!"
Jarrett was pressed on how she felt about Barr's comments but the 61-year-old did not seem bothered.
"Roseanne who?" Jarrett replied as the audience applauded.
FAYE DUNAWAY STARS AS NEW FACE OF GUCCI CAMPAIGN AT 77
"In all seriousness like I said before I am fine, I am just fine. If one of you said something like that about me that might hurt my feelings. This is not what keeps me up at night. What keeps me up at night are those families being separated at the border and our children going to school and wondering if they're safe," Jarrett explained.
Jarrett said she's refusing to watch any interviews Barr would be participating in the future.
Despite "Roseanne" being canceled, ABC announced last month a "Roseanne" spinoff about the Conner family will air in the fall, sans Barr.
Fox News' Sasha Savitsky contributed to this report.