'Up Late with Alec Baldwin' suspended for 2 episodes, MSNBC says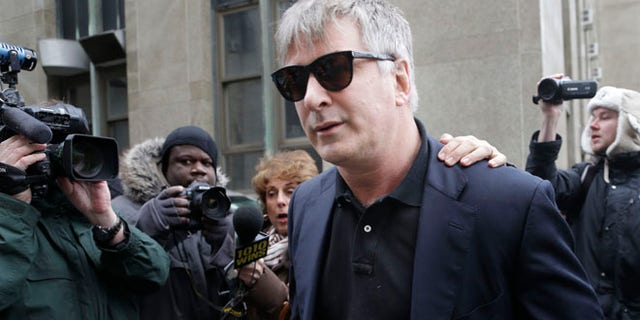 MSNBC says it has suspended Alec Baldwin's new weekly talk show for two episodes.
The cable channel didn't specify why, and in a statement posted on MSNBC's website Baldwin said he is "deeply sorry" for language he used but didn't offer details.
But MSNBC's action followed an encounter Baldwin had with a photographer Thursday in New York in which the actor was heard on videotape using an anti-gay insult. He later tweeted an apology, saying he was unaware the term was offensive to gays.
MSNBC declined further comment. Baldwin's representative did not immediately respond to a request for comment.
The show, "Up Late with Alec Baldwin," airs on Fridays and will be off this week and next under the suspension, MSNBC said.