Unlikely bedfellows form to condemn Maxine Waters, defend CNN's Jim Acosta in the name of civility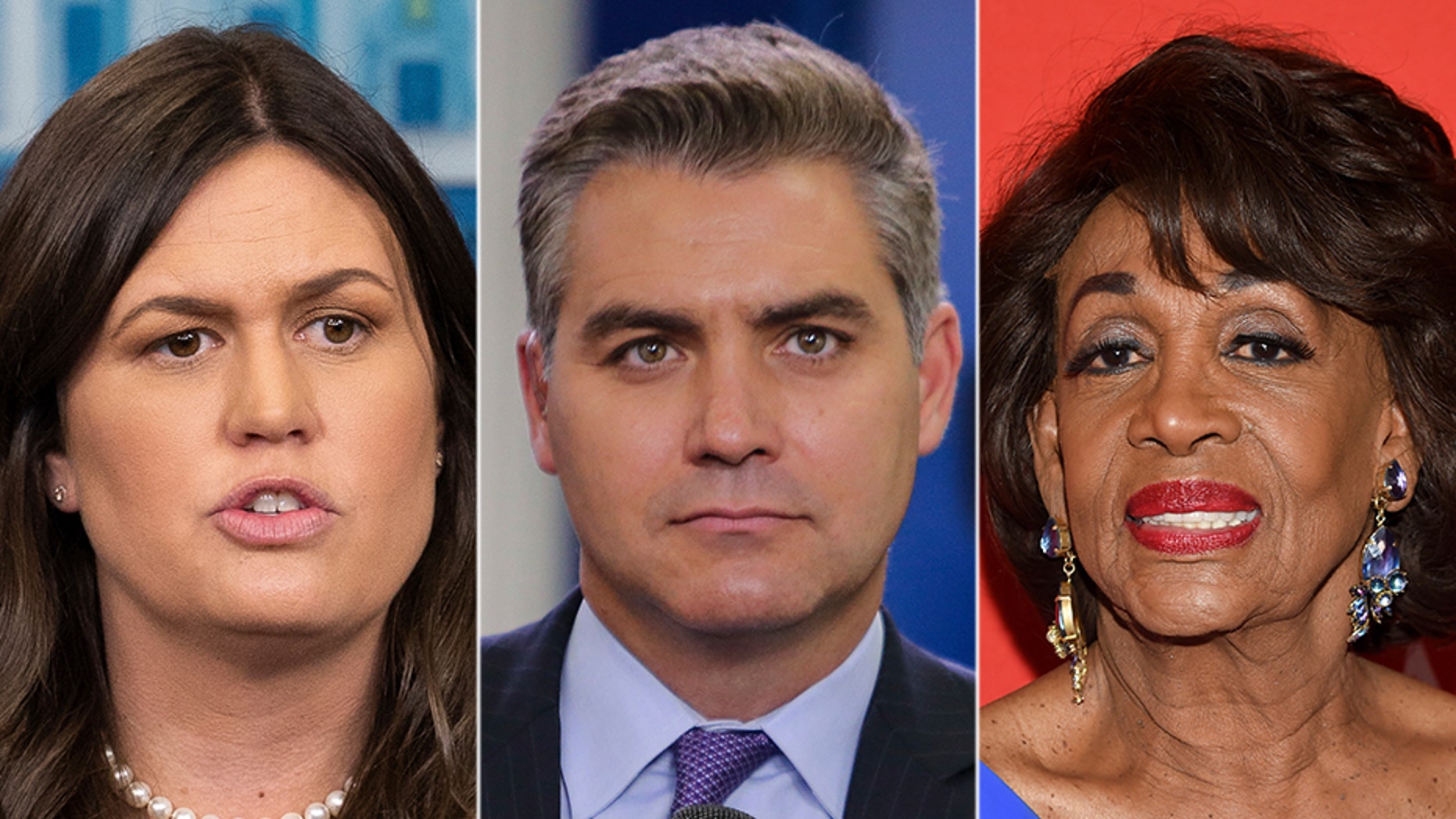 Media members and politicians on both sides of the political aisle have united in a call for civility on the heels of a series of ugly incidents. The result has been everything from cable news stars defending rivals to Bill Clinton complimenting a member of the Trump administration.
Last weekend, Press Secretary Sarah Sanders was asked to leave a restaurant because she works for the Trump administration. Shortly thereafter, California Democratic Rep. Maxine Waters encouraged harassment of Trump administration officials over the weekend at a rally in Los Angeles.
"If you see anybody from that Cabinet in a restaurant, in a department store, at a gasoline station, you get out and you create a crowd and you push back on them, and you tell them they're not welcome anymore, anywhere," she said, sparking condemnation across the political spectrum.
Earlier this week, CNN star Jim Acosta – who has emerged as a key figure in the anti-Trump media – was heckled at a Trump rally. He was called "fake news Jim," and the crowd even chanted, "Go home, Jim!"
But, perhaps as a result of the disdain for Waters' comments and the way Sanders was recently treated, several unlikely people came to Acosta's defense. Fox News has been quick to criticize Acosta for grandstanding during the Trump administration, but many of the network's stars took the CNN correspondent's side in the name of both free press and simple gallantry.
Fox Business host Trish Regan said the chants were "not right" and called for civility to be restored.
"They may disagree with some of Acosta's reporting, but you know, Jim Acosta is just doing his job," Regan said on "The Intelligence Report." Regan called the hostile acts toward the CNN reporter "not only" bad manners, but also bad form.
"I say this because I am very concerned about the state in which we now live where there is a complete, total lack of civility. And I'd say it goes for both sides right now," Regan said. "This is not right."
"Regan's defense of Acosta is noteworthy given that Fox and CNN regularly trade verbal blows," The Hill media reporter Joe Concha wrote.
The co-hosts of Fox News' "Outnumbered" also feel things have gone too far. Melissa Francis said on Tuesday that she believes "both sides are wrong" and that "we're seeing bad behavior all over the place."
"I don't like what was done to Jim Acosta."
"I don't like what was done to Jim Acosta," Francis said. "I don't think that was fair or right."
Francis added that Waters has a "long history" of controversial rhetoric that could result in dangerous actions.
"On both sides, this is not good and can only lead to bad consequences," she said.
Meanwhile, video surfaced on Tuesday of Senate Majority Leader Mitch McConnell and his wife, Transportation Secretary Elaine Chao, being confronted by angry demonstrators when leaving an event in Washington, D.C. on Monday. The video was condemned by several prominent media members.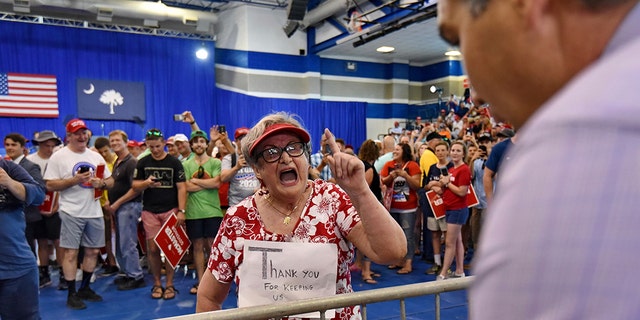 Former Fox News star Megyn Kelly asked, "What public servant will want to serve if this is how we behave, even if anger is legit?"
Campus Reform editor-in-chief Lawrence Jones, political pundit Madison Gesiotto and Daily Caller reporter Joe Simonson are among the personalities who took to social media and praised the way Chao handled the situation. Former MTV star Chet Cannon and "Love Connection" host Chuck Woolery were part of the wide-ranging group that has condemned the video while blaming Waters for the encounter.
The panel of ABC's predominantly liberal "The View" even wound up defending McConnell on Wednesday (after mocking him for allowing his wife to fend off protestors, of course).
Co-host Sara Haines said the video makes her worried about where things could eventually lead if people keep taking Waters' advice.
"This is not going to end well."
"I don't trust heat on heat. That's an explosion. If one side is doing it, I'm not saying give them the other cheek and take the high road. I'm saying if you want strategy to win, this is not going to end well," Haines said. "You get politics involved and personal emotions and tell people to crowd around, people are going to die."
Meghan McCain, the show's lone conservative then reminded viewers that both Gabby Giffords and Steve Scalise have been shot in the past.
"I'm 100 percent against it," McCain said.
Even Senate Minority Leader Chuck Schumer has condemned calling for the harassment of political opponents. "That's not American," he recently said.
The Republican Party is already using Waters' controversial remarks in an advertisement and former Democratic President Bill Clinton defended Sanders while complimenting how she handled the situation.
"She was very dignified. She didn't chew them out. She didn't pitch a fit. She didn't call them you know, immigrant-loving thugs or whatever. She just got up and left and offered to pay," Clinton said of Sanders on Tuesday's episode of "The Daily Show."
Fox News' Lukas Mikelionis contributed to this report.