U2 cancels St. Louis concert due to safety concerns after protests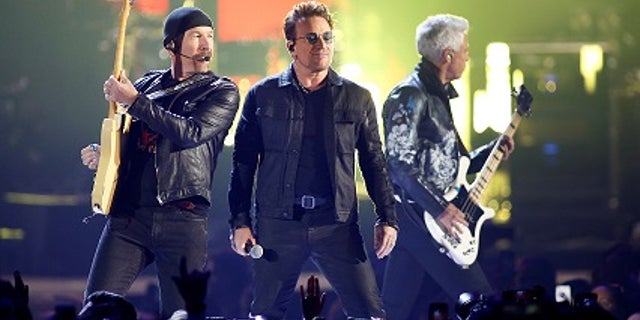 NEWYou can now listen to Fox News articles!
Irish band U2 announced they were canceling a concert in St. Louis Saturday due to safety concerns and lack of police protection in the wake of Friday's protests in the city over the acquittal of a white former police officer in the shooting of a black man.
U2 and the group's tour promoter, Live Nation, posted the announcement on the group's website.
"We have been informed by the St. Louis Police Department that they are not in a position to provide the standard protection for our audience as would be expected for an event of this size. We have also been informed that local crowd security personnel would not be at full capacity," the statement said.
ST. LOUIS PROTESTERS BREAK WINDOWS AT HOME OF CITY'S MAYOR AFTER COP'S ACQUITTAL
"In light of this information, we cannot in good conscience risk our fans' safety by proceeding with tonight's concert. As much as we regret having to cancel, we feel it is the only acceptable course of action in the current environment," the statement concluded.
The band said those who purchased tickets to the show at St. Louis' the dome at America's Center would be given a refund.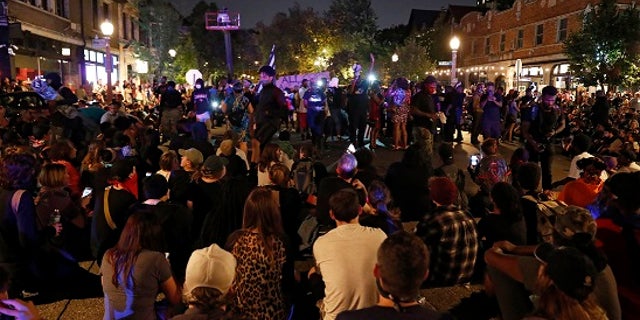 On Friday, former St. Louis Police Officer Jason Stockley was found not guilty of first-degree murder in the 2011 shooting death of Anthony Lamar Smith. Protests broke out Friday following the court decision. On Friday night, the St. Louis Police Department tweeted that the protests turned violent.
ST. LOUIS PROTESTS TURN VIOLENT AFTER WHTIE COP'S ACQUITTAL LEAVES CITY ON EDGE
More than 20 people were arrested early Friday evening and some protesters were pepper sprayed during confrontations with authorities. Police reported that 10 officers had suffered injuries by the end of the night.
U2 is on tour to honor the band's 30th anniversary of their Grammy Award-winning album "The Joshua Tree."
The Associated Press contributed to this report.