Tuesday is Tax Day...Have you filed?! Do you still have questions??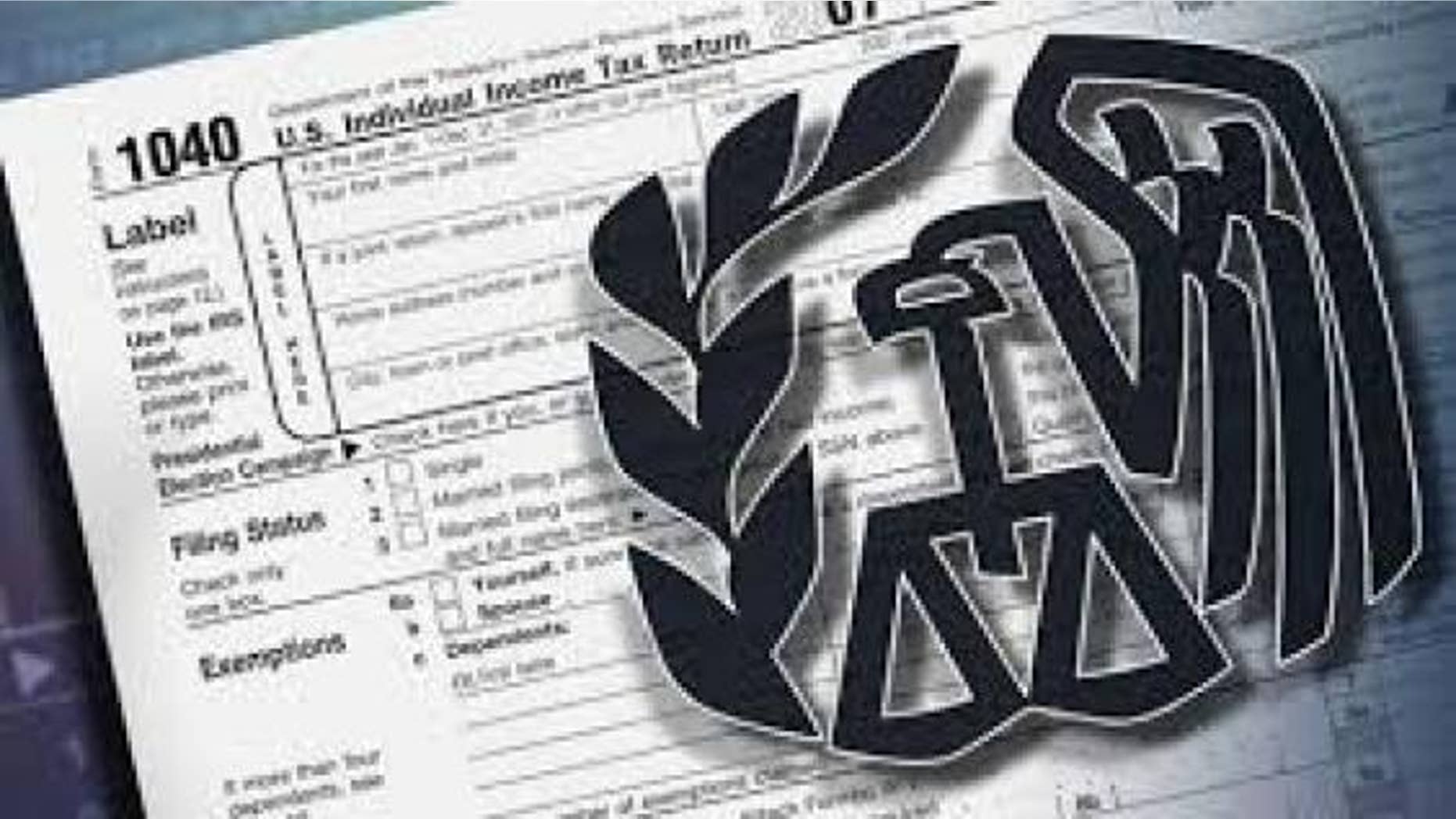 Tune in to Fox & Friends tomorrow because all morning long we will have tax advice/tips, Tax Day deals and lots of ways to help beat the stress.
TAX ADVICE & TIPS:
Erin Lowry is a personal finance expert & author of the new book, "Broke Millennial: Stop Scraping By and Get Your Financial Life Together." Available for pre-order on Amazon, Barnes & Noble, Books-A-Million, IndieBound, Hudson Book Sellers and Powell's and released May 2 wherever books are sold.
For more information visit: http://brokemillennial.com/
Twitter: @BrokeMillennial
Instagram: @BrokeMillennialBlog
Facebook: https://www.facebook.com/BrokeMillennial/
RELAX & DE-STRESS:
PLANET FITNESS – FREE HYDROMASSAGES!
Relax and de-stress from filing taxes with a free HydroMassage at Planet Fitness April 15 through next Saturday, April 22! HydroMassage uses a combination of water, heat and massage to provide a relaxing massage experience before or after your workout.
Everyone – whether a member or not – is eligible for a free HydroMassage at any of the more than 1,300 Planet Fitness locations nationwide. Simply visit PlanetFitness.com to view the coupon right on the homepage and redeem at your nearest Planet Fitness club.
Also on Tax Day next Tuesday, in select markets across the country Planet Fitness will randomly surprise guests with checks in the amount of $1,040 as a fun play on the tax return form.  You might be a lucky winner!
'CAMP BOW WOW' & VARIOUS SHELTERS – WITH MAN'S BEST FRIEND…DOGS!
Studies show that people begin to feel less anxious after spending time with an animal. There are endless benefits from lowering your stress level and while the things that we find stressful in our lives are often hard to eliminate, adding an animal to your life can help!
With over 130 open locations and more than 50 in the process of opening across North America, Camp Bow Wow provides the fun, safety and service for doggie "campers." Allows them to play together in an open-play environment.
For more information visit http://www.campbowwow.com/ or www.bowwowbuddies.com
And if you want to adopt one of the dogs featured on Fox & Friends – here is more information:
In our Hands Rescue:
http://www.inourhandsrescue.org/
https://www.facebook.com/InOurHandsRescue/
https://www.instagram.com/inourhandsrescue/?hl=en
With Bozo a 2-3 years old Maltese Mix
Santiago a 12-weeks old Terrier Mix puppy
Tequila a 2-years old Chihuahua Mix
Social Tees Animal Rescue:
http://www.socialteesnyc.org/
https://www.facebook.com/socialteesanimalrescue/
https://www.instagram.com/socialteesnyc/?hl=en
With Mazahball and Macaroon – 2 weeks old
Ally – 9 weeks old, Miniature Schnauzer/Terrier
Athena – 4 months old, Australian Shepherd & Shepherd Mix
Annie – 9 weeks old, Miniature Schnauzer/Terrier
PupStarz Rescue:
https://www.pupstarzrescue.org/
https://www.facebook.com/pupstarzrescue
https://www.instagram.com/pupstarzrescue/
With Talli - 8 week old, 5 pound, Male Shepherd mix
Tashi - 7 week old, 4 pound, Female Shepherd mix
Rufus is a 3 year old, 40 pound, Male Plott hound mix
Foxy - 6 year old, 8 pound, Male Chihuahua mix
BARRK – Bark Animal Rescue and Rehab for K9's
www.barrkli.org
https://www.facebook.com/BARRKLI/
With Sarah is a black lab/spaniel mix. She's 14 weeks and fully vetted
Beasley is a border collie / Aussie mix. He's 12 weeks and fully vetted
Jasmine is a yellow lab mix. 14 weeks and fully vetted
BLOW OFF STEAM & RELIEVE TENSION:
BURN BOOT CAMP…
Founded in 2012 by millennial husband-wife team Devan and Morgan Kline, Burn Boot Camp is a national fitness concept that cultivates an environment where women can come together and empower one another through fitness
Based on a five pillar philosophy to achieve success: mindset, nutrition, burst training, strength training and a positive environment.
Currently, more than 60 locations operating and an additional 193 in various stages of development.
For more information visit: http://burnbootcamp.com/
Twitter: @BurnBootcamp,
Instagram: @BurnBootCamp, @devanklinefitness, @mklinefitness
ARCADE GAMES FROM 'FUNTIME AMUSEMENTS'…
Family owned & operated and with over 34 years of experience, Funtime Amusements is a one-stop-shop for your event needs: whether it's a wedding, Barmitzvah, school carnival, company picnic or house party. They own, operate and maintain their rides, games and equipment for the highest safety…As they say, "Don't worry, be very happy!"
For more information visit: www.FuntimeAmusements.com
AND FINALLY…TAX DAY DEALS:
BRUEGGER'S BAGELS…

Bruegger's Bagels' 7th annual Tax Day break is back…From April 12-19, Big Bagel Bundles are just $10.40 – about a $3.50 "deduction" from the regular price – at participating bakeries. Guests can claim this delicious tax relief by visiting www.brueggers.com starting on April 12.
Each Big Bagel Bundle includes a choice of any 13 bagels from among Bruegger's Bagels' authentic, New York-style bagel varieties, along with any two tubs of 100 percent made-in-Vermont cream cheese.
BOSTON MARKET…

Boston Market is helping guests de-stress after completing their taxes!
On Tuesday, April 18, any guest who dines at Boston Market can purchase a $10.40 Tax Day Meal Special (a play on the 1040 tax form) that includes a Half Chicken Individual Meal with 2 sides, cornbread, a regular fountain beverage and a cookie and will be available at all participating locations nationwide while supplies last.
For just $10.99 (a play on the 1099 tax form) guests can add some extra spice – or sweetness – to their Tax Day meal at Boston Market with one of our two limited-time rotisserie chicken flavors – Sweet & Spicy Apple (crafted from slow-braised smoky apples, apple cider vinegar, sweet brown sugar, onions and hint of roasted jalapeños) or Parmesan Tuscan (made with Italian herbs, spices and a garlic Parmesan sauce).
No coupon is necessary; visit BostonMarket.com

SONNY'S BBQ…

All day on Tax Day April 18, Sonny's BBQ will be offering half price Sweet & Smokey or House Dry-Rubbed Rib Dinners. Regardless of your tax situation, Sonny's IRS is guaranteeing a sweet return this Tax Day: perfectly slow-smoked ribs.
For more information about the Irresistible Rib Special please visit: http://www.sonnysbbq.com/
 
KONA ICE…

No Taxation without Relaxation: Kona Ice giving away FREE Shaved Ice on "National Chill Out Day."
Kona Ice will be parked at post offices, tax preparation centers and businesses nationwide to hand out FREE cups of tropical shaved ice to all who stop by. The refreshing treat will ensure that there is no taxation without relaxation this tax season.
Find the Kona Ice truck in their community by tweeting their zip code to @KonaIce. Here is a sample tweet for readers to use: "Hey @KonaIce! Where can I find the Kona truck on #TaxDay? My zip code is _____."
For more information visit: www.kona-ice.com
Instagram: @konaice
Twitter: @konaice

OFFICE DEPOT…

According to Office Depot's Personal Shopper Index, 56% of people don't shred paper during tax season. Improper disposal of documents that contain personal information can increase the risk of identity theft.
If getting your own shredder isn't realistic this year, you can check out Office Depot's website for a coupon for 5 pounds of free bulk bin shredding now through April 29 at Office Depot and OfficeMax retail stores.
Get the coupon online at officedepot.com/shredding