Tracy Morgan shares details about his 'crazy' sex life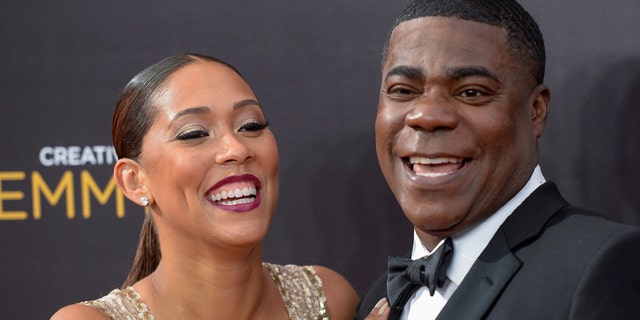 NEWYou can now listen to Fox News articles!
Tracy Morgan made an appearance on "The Ellen DeGeneres Show" and was beyond candid about the intimate details of his sex life with wife Megan Wollover.
Morgan told DeGeneres the two recently bought a house together, at a whopping $20 million, and when they move in, the "30 Rock" star announced, "We're gonna' have another baby… We're starting tonight," he said.
The two were engaged in 2011 and had their first child together in 2013.
TRUCK DRIVER WHO STRUCK TRACY MORGAN'S VAN ON NEW JERSEY TURNPIKE PLEADS GUILTY
"Our sex life is so hot," he added. "It's like volatile. We role play—that's how we keep it hot. Tonight, she's gonna' dress up like Blac Chyna and I'm gonna' put on a fat suit and be Rob Kardashian."
"Maybe I'll go home and do that, too," Degeneres joked.
In 2014 Morgan was in horrific car crash which took him more than a year to recover. The former "SNL" star said he spent much of time healing on his couch at home.
TRACY MORGAN: 'MEANS EVERYTHING' TO BE NOMINATED FOR EMMY AFTER ACCIDENT
"I couldn't do nothing," Morgan told the talk show host. "So, when everything was working, I went crazy."
The "Fist Fight" star also has three sons, Malcolm, Gitrid and Tracy Jr., from his first wife and high school sweetheart, Sabina.