Tom Petty's stolen guitars recovered, security guard arrested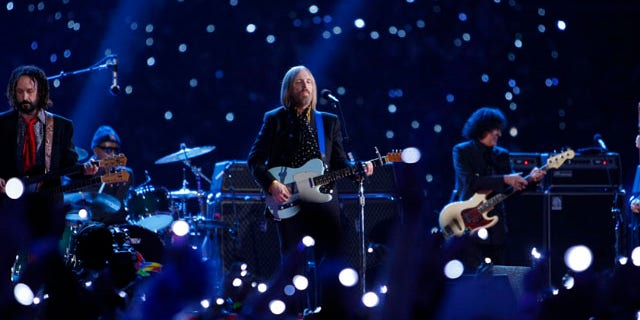 CULVER CITY, Calif. – Police in Southern California have recovered five guitars stolen from rocker Tom Petty and arrested a security guard from the star's rehearsal studio in connection with the theft, police said Tuesday.
The prized instruments were reported stolen last Thursday from a soundstage at Culver Studios in Culver City where Petty and his band, The Heartbreakers, were rehearsing for an upcoming tour.
Security guard Daryl Washington was detained after police received a tip that one of the guitars had been sold to a pawn shop in Hollywood for $250, according to officers cited by AFP.
The 51-year-old was booked on suspicion of grand theft, said police spokesman Ron Iizuka said, adding, "We believe that there is a very strong and compelling evidence in this case."
A Culver Studios representative earlier told entertainment website TMZ that the man arrested was an independent contractor not directly employed by the studio.
"We feel a real sense of responsibility for everything that happens on our lot and we have conveyed our profound apologies to Mr. Petty for the distress this incident has caused him," the rep said.
The band established an email address for the public to send in tips, with a $7,500 reward offered -- "no questions asked" -- for information leading to the return of the stolen instruments.
One of the guitars was built by German company Duesenberg Guitars specifically for Heartbreakers guitarist Mike Campbell to commemorate the band's 30th anniversary. Others were vintage models dating back to 1967.
On his official Facebook page Tuesday, Petty wrote that he was "extremely grateful to the Culver City Police Department for a job well done and touched by the outpouring of good wishes and concern from our fans and friends."