Tom Hanks to play Mr. Rogers in biopic 'You Are My Friend'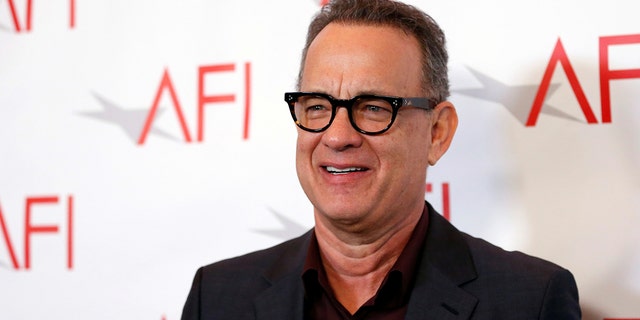 Tom Hanks will become everyone's favorite neighbor in the newly-announced biopic about the life of the iconic children's character, Mr. Rogers. The star has been confirmed to play the educational TV personality just in time for the 50th anniversary of the famed show, "Mr. Rogers' Neighborhood."
Hanks will play Fred Rogers, who died in 2003 after a long career entertaining children on his hit TV show. According to Deadline, Marielle Heller, who previously helmed "Diary of a Teenage Girl," has been tapped to direct the film titled "You Are My Friend."
The script was picked from the 2013 Blacklist, a list culled by studio executives of the best unproduced stories of the year. The story will reportedly focus on the real-life friendship between Rogers and journalist Tom Junod. When the cynical journalist reluctantly accepts an assignment to do a profile on the TV personality, he quickly finds his perspective on life changed during the process.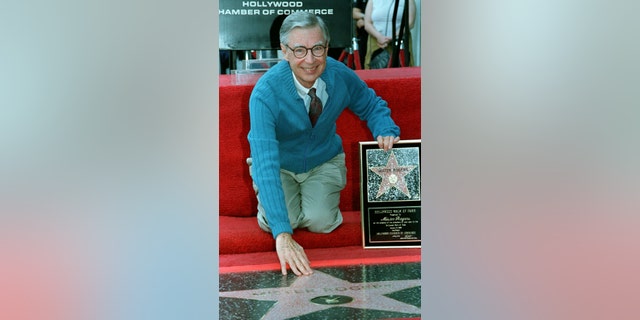 Production will begin in September, with a 2019 release expected.
As The Hollywood Reporter notes, this is a big year for fans of Mr. Rogers as the TV show. Not only is it celebrating its 50th anniversary, but a documentary titled "Won't You Be My Neighbor?" debut at the Sundance film festival and is set to release by Focus Features. For those unfamiliar, the documentary chronicles Rogers' rise to fame as the host of an educational show for children in which he invited the characters in his neighborhood to come over, chat, learn and teach.
Hanks is no stranger to playing iconic the counterpart to real-life figures in biopics. His previous credits include roles like Ben Bradlee in "The Post," Chesley 'Sully' Sullenberger in "Sully," Walt Disney in "Saving Mr. Banks," Captain Richard Phillips in "Captain Phillips and Charlie Wilson in "Charlie Wilson's War" to name a few.
The Associated Press contributed to this report.